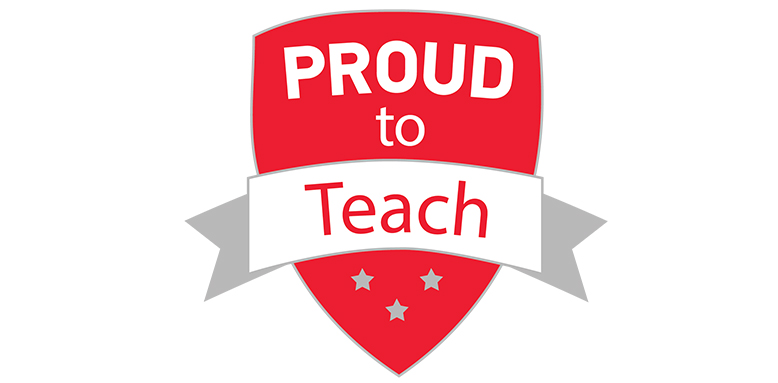 By Matthew Brett 

Teacher Appreciation Week (Feb. 3-7) has been celebrated in schools across Québec since 1994 and it is an opportunity to thank teachers and mentors across the Faculty of Medicine for their teaching work. It is also an opportunity to take stock of where the Faculty's teaching enterprise stands, and where it is headed. 

"Teaching is being advanced across the Faculty thanks to dedicated faculty members, staff and students that really put their heart and soul into this work," said Dr. Annette Majnemer, Vice-Dean, Education. "There really is a sense of community in this work and it's unquestionably making a difference." 

Labour of love: Putting teaching at the heart of our Faculty
The most dedicated teachers and innovators are practicing clinicians, academics, and scientists who often dedicate time in their busy schedules to sit on curriculum and other education committees or independently develop new teaching initiatives, simply because they love teaching and want to see their students thrive. 

These faculty members develop evidence-based proposals that turn into pilot projects, which are little seeds that grow, cross-pollinate and have a force-multiplier effect.

To give one concrete example amongst many, the Research Project in Science Teaching and Learning (FSCI 396) is a Faculty of Science course developed by Dr. Tamara Western that introduces undergraduate students—including those in the Faculty of Medicine—to pedagogical research, educational assessment, and resource design in university-level science education settings.

This course is already having concrete results: Anatomy and Cell Biology student Emily Di Nunzio signed up to FSCI 396 and is doing phenomenal work with Dr. Claire Trottier, developing a peer-to-peer "Instructional Mentor" pilot program to facilitate evidence-based instructional practices among faculty across the Faculty of Medicine.

A flurry of activity by dedicated individuals
It often feels that there are too many initiatives and individuals to keep up with on the educational front, which is a great problem to have. There are so many faculty members working on incredible initiatives. To give a few examples among many:

– Foundations in Medical and Health Sciences Education was offered for the second time this academic year through the Institute of Health Sciences Education with a dynamic cohort of students and residents who worked on applied projects, designing robust curriculum proposals that have real-world potential for implementation in medical and health sciences faculties while developing future generations of teachers in the process.

– McGill Initiative in Computational Medicine ResearchMatch is a new initiative to better connect researchers in life sciences and clinical domains with colleagues from data sciences (e.g., statistics, bioinformatics, medical informatics, computer science, epidemiology), breaking silos and pushing the envelope of innovation.

– Also in the spirit of breaking silos, Foundations of Translational Science is a new course that bridges significant gaps between the biomedical sciences, clinical medicine and public policy to enable the translation of knowledge to practice. It brings together a mix of biomedical scientists and medical students to work on real-world problems. 

This is just a sample of the initiatives taking shape across the Faculty of Medicine. Here are some other ongoing initiatives: 

Biomedical Sciences Education Champions
The Biomedical Science Education Champions are a powerhouse team with three working groups focused on faculty development, breaking silos between disciplines, and data collection. The creation of a School of Biomedical Science is looking like a distinct possibility, so among their numerous initiatives, the group is working to ensure that strong educational and teaching components are integrated into a potential new School. 

Kudos to a can-do Research Assistant: Leigh Dickson
It is fitting that many of these initiatives are being assisted and facilitated by Leigh Dickson, a Research Assistant for the Office of the Vice-Dean, Education, who truly embodies the spirit of the teaching enterprise taking shape across the Faculty.

A full-time Research Assistant working to advance the Education Strategic Plan, Ms. Dickson coordinates education committee meetings, supports teaching and education initiatives wherever they arise, and generally keeps initiatives moving with gusto. This Teacher Appreciation Week, Ms. Dickson merits a thank you and kudos from the Faculty's education community. 

Faculty Development 'goes long'
The Faculty Development Office has big plans for 2020 in addition to their ongoing faculty-wide and unit-specific workshops and initiatives. The Super Bowl may be behind us, but Faculty Development are going long – launching a longitudinal faculty development program for all new teachers that includes both clinical and biomedical sciences teaching streams.

In addition to teaching development, you may also wish to develop your leadership skills. The Leadership Development Program is currently accepting applications. It will take place from April 27-30, 2020. 

Interprofessional clinical education
Steps are afoot to create an interprofessional clinical education (ICE) initiative, a collaboration between the Office of Interprofessional Education and members from the Directorates of University Education from the McGill University Health Centre, the Integrated Health and Social Services University Network for West-Central Montreal (CIUSSS West-Central), and the CIUSSS-West Island.

The group will continue to meet to develop this initiative following an inaugural meeting in December, assessing readiness, identifying conditions for success and engaging stakeholders.

A sense of momentum
This article captures a fraction of the teaching and education initiatives taking shape. The Ingram School of Nursing has launched Quebec's first online Bachelor of Nursing program along with new inquiry based learning curricula, and new initiatives are regularly taking shape across the Faculty.

From the appointment of the Vice-Dean, Education, in 2016 to the adoption of the Faculty's Education Strategic Plan in 2017, there genuinely is a sense of critical mass and momentum behind the Faculty's educational enterprise. 

"There are people supporting this mission who are so amazing and I really feel that we are raising the bar for education," said Dr. Majnemer. "This Teacher Appreciation Week, I really want to thank everyone for all of the amazing work that's happening. This is a great opportunity to say thank you."
February 7, 2020