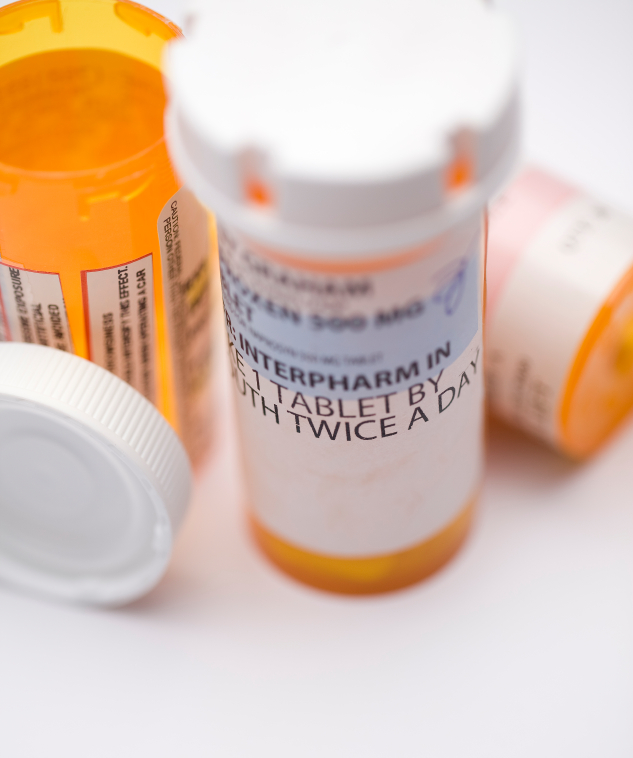 McGill team examines the practice of
prescribing medications
for indications that have not received regulatory approval from Health Canada
A new McGill University study evaluating off-label prescribing of medications by primary care physicians in Quebec suggests the practice is common, although it varies by medication, patient and physician characteristics. The paper was published online in the Archives of Internal Medicine.

Off-label prescribing is the practice of prescribing medications for indications that have not received regulatory approval by Health Canada. The practice is suspected to be a factor of preventable adverse drug events, the authors write in their study background.

"Perhaps one of the most well-known issues around off-label use occurred in the '90s when fen-phen – the unapproved combination of fenfluramine and phentermine as an obesity treatment – was shown to cause cardiac valve damage," explained Dr. Tewodros Eguale, the study's lead author. "Likewise, when tiagabine, a drug approved to treat seizures, was used off-label to treat conditions like pain, the drug induced seizures."

Eguale, a researcher at McGill's Dept. of Epidemiology, Biostatistics & Occupational Health, and his team used the Medical Office of the XXI Century (MOXXI) electronic health record network in Quebec to examine off-label use. MOXXI's novel feature allows documentation and linking of treatment indication to the prescribed drug. A total of 113 primary care physicians from Montreal and Quebec City wrote 253,347 electronic prescriptions for 50,823 patients from January 2005 through December 2009.

The researchers found that overall, 11 per cent of medications were prescribed for an off-label indication and 79 per cent of off-label use lacked strong scientific evidence. They also noted that the highest proportion of off-label prescribing involved central nervous system medications (26.3 per cent) and anti-infective agents (17.1 per cent). Moreover, 66 per cent of anticonvulsants, 44 per cent of antipsychotics and 33 per cent of antidepressants were prescribed for off-label conditions.

The results indicate that medications with three or four approved indications were associated with lower off-label use compared to those with one or two approved indications. Medications approved after 1995 also were associated with lower off-label use than those approved before 1981. Also, physicians with high scores on evidence-based practice were found to be less likely to prescribe off-label.

"Our findings indicate that off-label prescribing is common in primary care and varies by drug class, the number of approved indications for the drug, the age of the drug, patients' sex and physicians' attitude toward evidence-based medicine," the authors conclude. "Electronic health records can be used to document treatment indication at the time of prescribing and may pave the way for enhanced postmarketing evaluation of drugs if linked to treatment outcomes."

Looking ahead, Eguale says that the next step will be to link these drug and treatment indications with patient outcomes – such as whether medical conditions have improved or whether there were adverse reactions. "It will give us a very novel way of looking at the safety and effectiveness of drugs," he said.

The study was funded by a grant from the Canadian Institutes of Health Research (CIHR). Contributors on the paper are McGill reseachers Dr. David Buckeridge, Dr. Nancy Winslade, Dr. Andrea Benedetti, Dr. James Hanley and Dr. Robyn Tamblyn.

April 17, 2012