"We shape our buildings; thereafter they shape us."
-Winston Churchill

By Lisa Dutton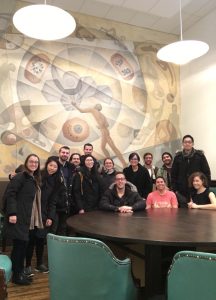 It used to be common practice to treat patients in large, long wards. Today, for infection control purposes, newer hospitals tend to feature single patient rooms. In the late 1800s and early 1900s, pediatric hospitals discouraged mom and dad from visiting.  Today, the health care team encourages a family member to spend the night by the child's bedside.  In the 1990s, to cut costs, hospitals significantly reduced the number of in-patient beds. As a result, hospitals redesigned space for ambulatory care and day surgery.  A new Faculty of Medicine 4th year selective reflects on some of these changes, exploring hospitals and medical schools through their architecture. Taught by Dr. Annmarie Adams, Chair, Department of Social Studies of Medicine, the course allows medical students to gain appreciation for how architectural decisions influence medicine and patient care.

"In Montreal we have a veritable encyclopedia of hospital architecture to analyze," notes Dr. Adams. "The students and I escaped the classroom to visit various hospitals including the old Royal Victoria Hospital built in 1893, the Montreal Neurological Institute, opened in 1934 and the Allan Memorial Institute, which is the repurposed Ravenscrag private mansion, constructed in 1863 and converted to a psychiatric hospital in the 1940s. Experiencing architecture in person is the best way to learn about it." In addition to visiting the local institutions, through the course readings and assignments the students also analyzed historical and modern hospitals from around the world, including the two ultra-modern hospitals they were already familiar with, the McGill University Health Centre Glen site and the Centre hospitalier de l'Université de Montréal, which opened in 2015 and 2017 respectively.

Dr. Adams explains that the goal of the course is to open the eyes of medical students to look at architecture in new ways.  "One day as physicians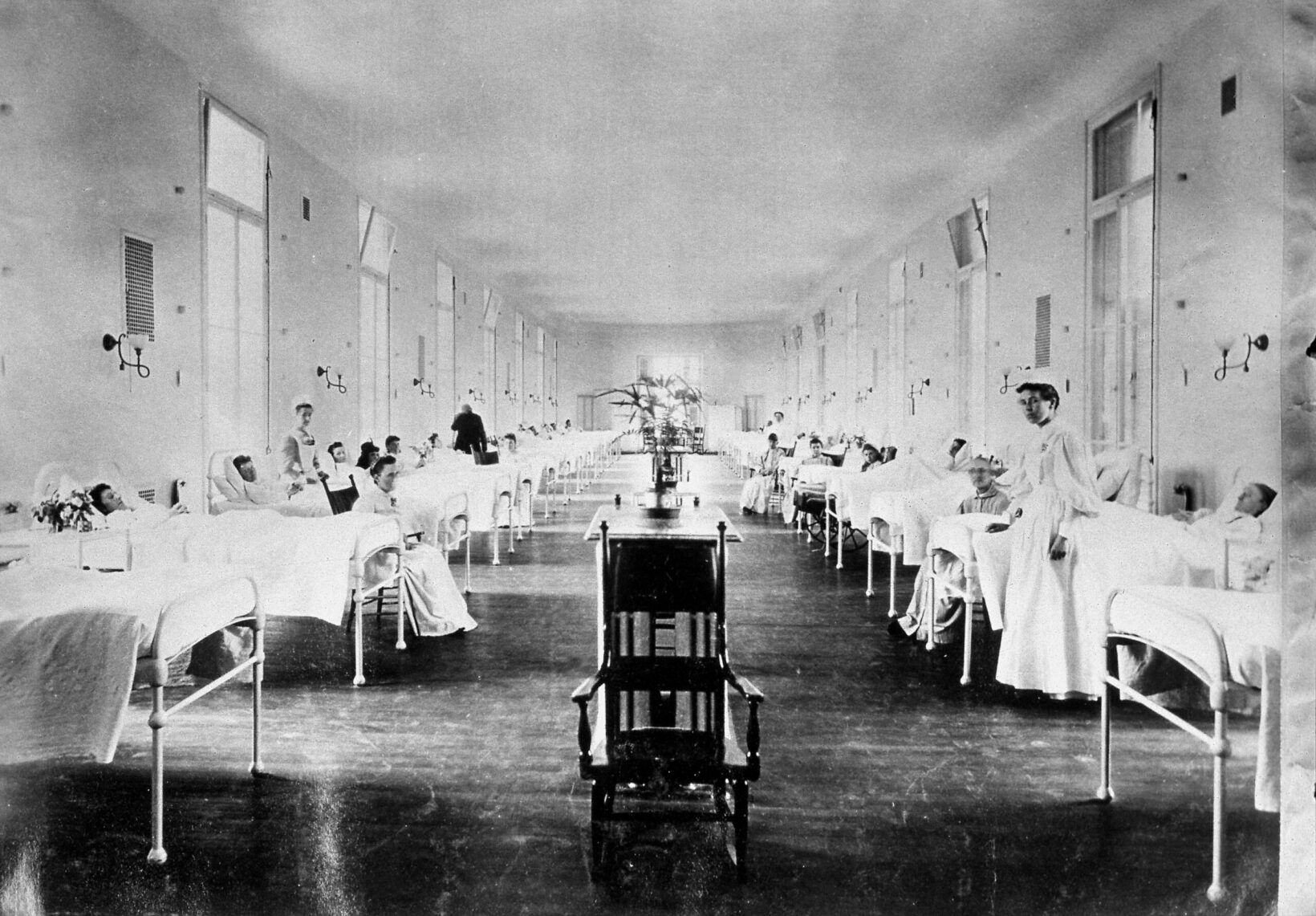 they might need to make major architectural decisions. Thanks to this course, they will be better equipped to do so. I've been teaching architecture students for nearly 30 years, but I truly believe architecture will only get better when people from other disciplines learn and care about the built environment."

The medical students say the course was both refreshing and highly relevant to their health care careers. They appreciated the opportunity to visit various old and new hospital sites and to 'see, feel and live architecture.'

Dr. Iline Guan, a recent Faculty of Medicine graduate, says the course gave her a new perspective on the historical and social contexts in which certain medical buildings were designed, but also how the spaces can influence the experience of patients and health care professionals.  "Patients and family members experience some of their most difficult and life-altering moments in our hospitals and clinics; it is important to consider how architectural design can improve or hamper their experience."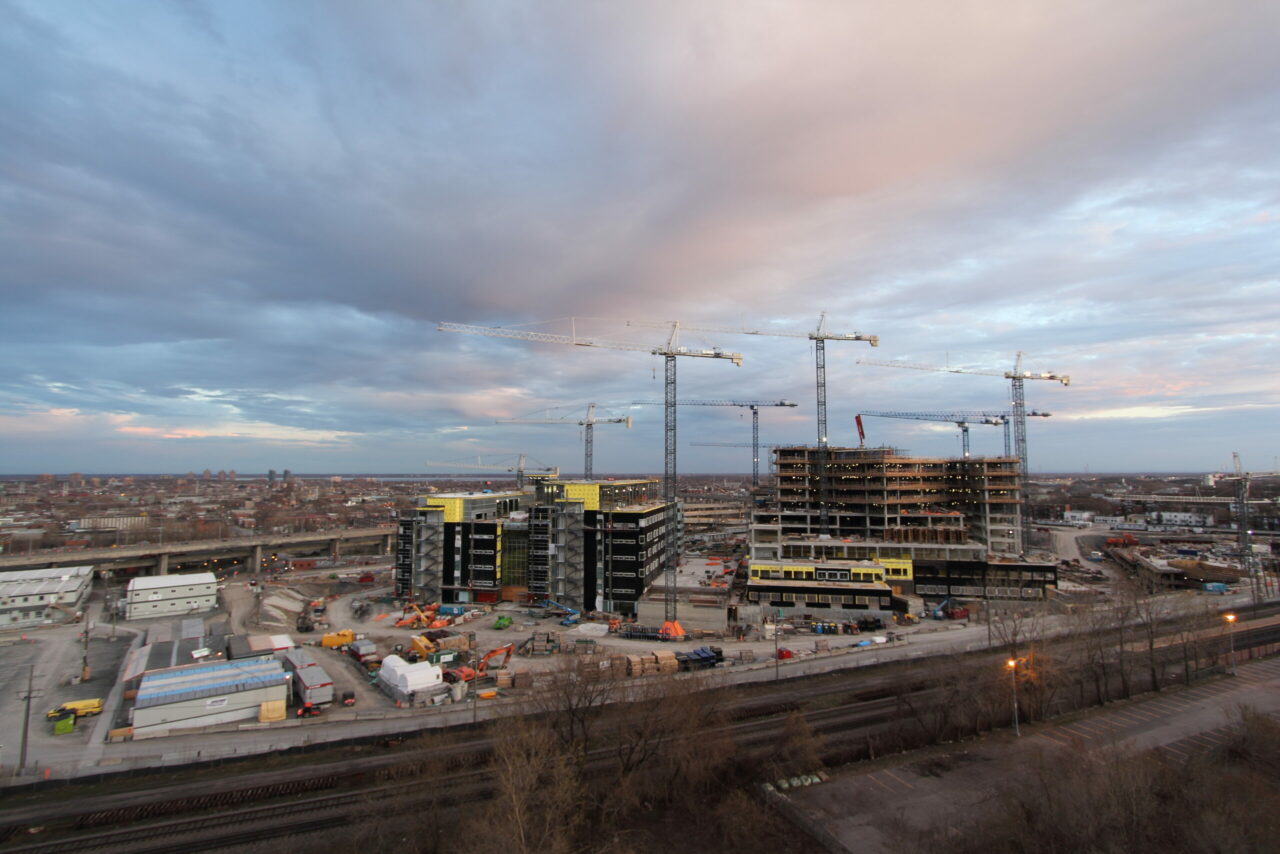 "The course description caught my attention and piqued my interest," says Dr. Jean-Baptiste Roberge, another recent McGill Medicine graduate. "It stated that architecture contributes to designing medicine. I thought that was a rather daring, nay, pretentious statement! But upon reflection, I realized it really is true."  Dr. Roberge says the course made him much more cognizant of his surroundings and helped him realize the design of a hospital or clinic actually influences how he will practice medicine. He became aware of the impact design can have on patient care. "I am now aware of the amazing power that architecture has on medicine and if I have the opportunity to be involved in the design of clinics or hospital spaces, I will have some background to help me make good decisions."

Dr. Jake Prillo, another recent graduate who took the course says, "For me, the main take away is that space dedicated to health care can be either therapeutic or detrimental to healing. If we want to promote accessibility, social equity, and well-being, we can and should start designing spaces to reflect these aims. As a future psychiatrist, I will keep this knowledge in mind as I care for patients at their most distressed and vulnerable."

Dr. Adams conceived the curriculum under five themes: surgery, tuberculosis, pediatrics, medical education, and psychiatry. Students examined these topics using historic hospital buildings and today's cutting-edge hospitals both locally and in Europe, New Zealand, the United States, and elsewhere. Readings, archival drawings and historical photos provided additional insight into these medical themes as well as a look at other world-famous medical facilities and a group presentation focused on the role architecture plays in medical education.

Dr. Prillo highly recommends the course to students. "Courses like this play an important role in helping us to be better informed and well-rounded physicians able to provide the best possible care to our patients."