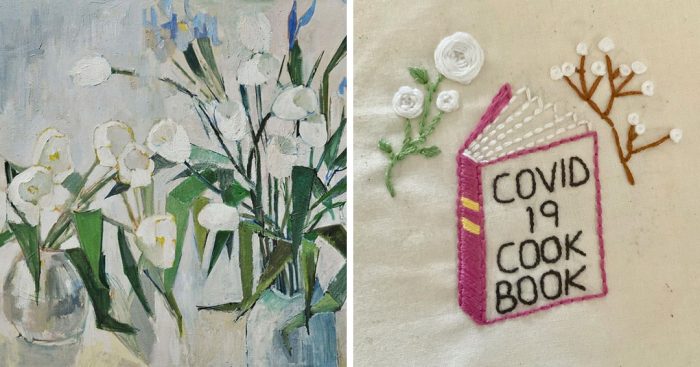 A roundup of creative ways to pass the time, from your McGill colleagues to you

By Gillian Woodford
McGill Library's Self-isolation Care Package

There's nothing quite so comforting as a care package from home. McGill Library is looking after us with great reading suggestions, self-improvement videos (including how to make a log cabin!), podcasts, favourite TV shows and more. This way to comfort.

Opera McGill presents: The COVID-19 Cookbook
Tired of the same old recipes? Try our operatic colleagues' much-anticipated quarantine cookbook. Includes over 70 recipes submitted by OMG students, faculty, and staff, including the intriguing Shrimp Yuck Yuck and the promising This Focaccia Will Get You Laid. Like them at their Instagram page and download the cookbook PDF here.

McGill Reads: COVID-19 edition
Members of the McGill community offer their selections for great books to curl up with in these curious times of self isolation and social distancing. Tackle War and Peace, dip into The Hitchhiker's Guide to the Galaxy or discover The Penderwicks with the kids. Check out the wide-ranging list here.

De-Stress + Sketch goes digital
The McGill Visual Arts Collection and McGill Rare Books and Special Collections have created a digital edition of their popular De-Stress + Sketch sessions. Each Sunday, a work of art from the collection is posted on the @mcgill_rare Instagram page and readers are invited to submit their sketches inspired by the piece. To really get in the mood, listen to the VAC's Spotify playlist while you sketch.

Photo galleries from our distant and not-so-distant past
McGill University's unofficial official photographer Owen Egan is taking advantage of this confinement period to upload and share his amazing 30-year McGill photo catalogue. Follow Owen here on Instagram.

Stream some gems with your McGill Library card
The McGill Library has an enormous selection of audiovisual material available online. Watch this grim but ultimately hopeful BBC 1918 flu pandemic documentary The flu that killed 50 million from 2018. Or get in a period piece frame of mind with a literary adaptation, such as Dickens' Little Dorrit, a rather timely story about the prisons we live in, both physical and mental.

Do you have a great distraction tip? Please send it to us here.

April 24 2020