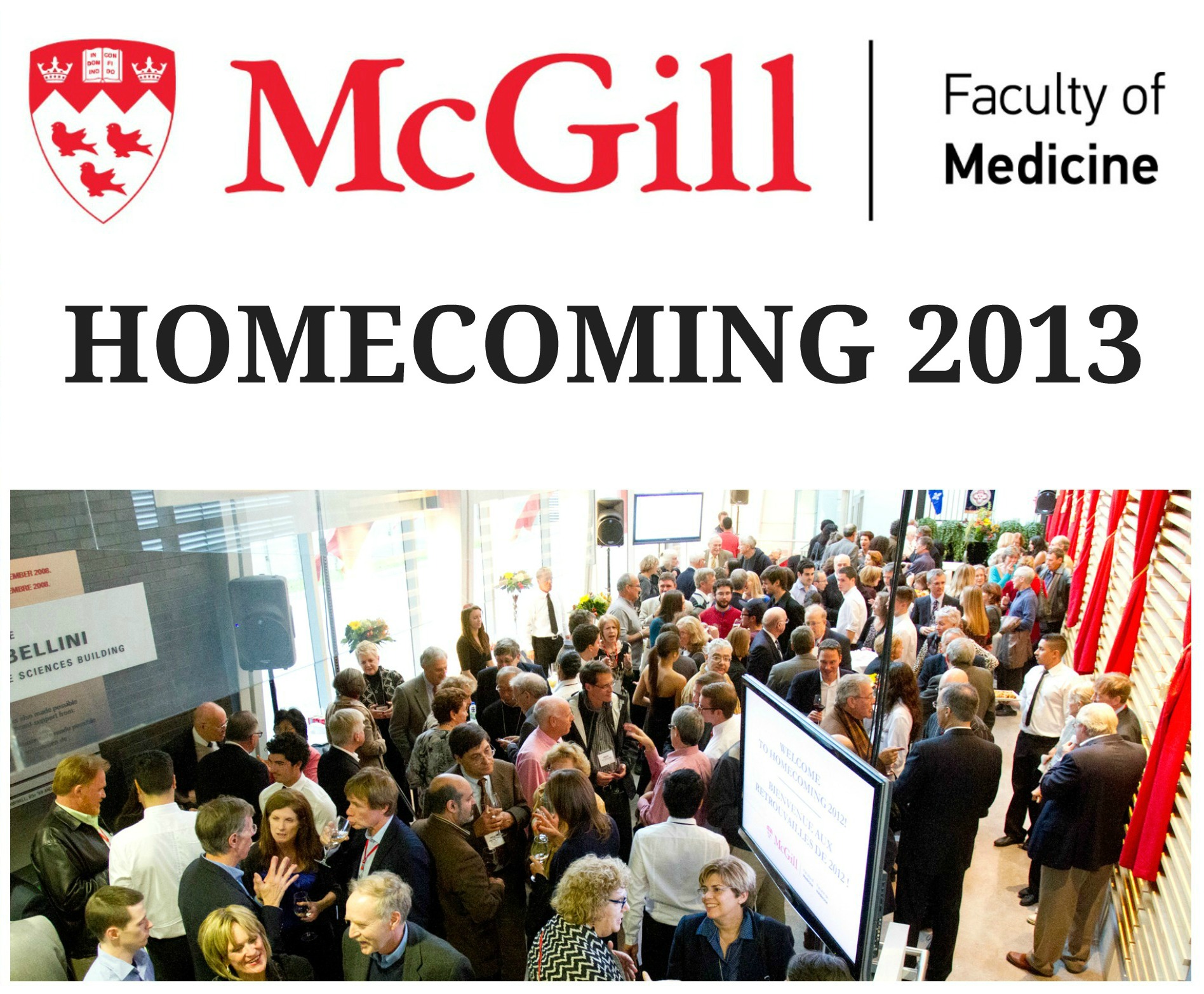 David Eidelman, MDCM'79, Vice-Principal (Health Affairs) and Dean of the Faculty of Medicine, extends a warm invitation to alumni and friends of the Faculty of Medicine to participate in this year's Homecoming Weekend, scheduled for October 17-20, 2013. This year we celebrate graduation years ending in 3 or 8. Hundreds of McGill Medicine alumni will return to campus to share in our annual Homecoming celebrations. It is a chance to rekindle bonds with former classmates and swap stories on your journeys since graduating from medical school.
The annual Dean's Reception will be held in the Bellini Atrium of the McGill Life Sciences Complex on Friday, October 18 from 4:00 to 6:00 p.m. This will be a great opportunity for alumni to reminisce with old friends, meet some of the Faculty of Medicine's current academics and researchers and learn about the advances taking place that are helping McGill make history. We will also use this platform to ceremoniously announce the winners of the 5th annual McGill Medicine Alumni Global Awards, which recognize the talents and outstanding contributions of our alumni.
As part of the festivities, there will be the annual McGill Medical Seminar organized by the Class of '88 in honour of their 25th anniversary. This half-day CME-accredited symposium will take place on Saturday, October 19  from 9:00 a.m. to 12:30 p.m. and will focus on the remarkable contributions to the profession made by this distinguished group of alumni as they reflect on health care – prevention and cure in the millennium.
For more information, click here.
October 4, 2013