By McGill Reporter Staff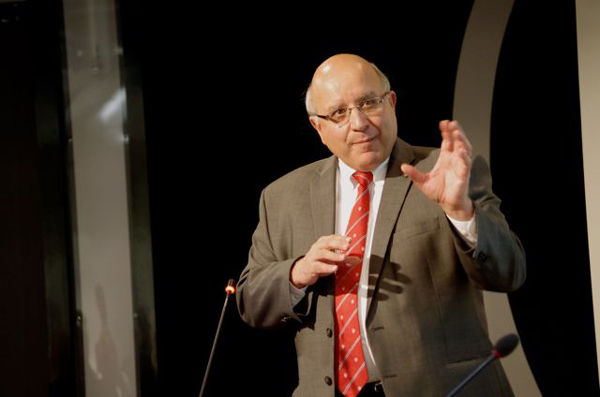 Imposing a hiring freeze for administrative staff at the University will help McGill to keep its promises and meet its obligations with regard to salary increases, while still respecting the provincial government's demand that universities trim their administrative salary mass, Provost Anthony C. Masi told Open House forums on McGill's financial situation held Monday.

And although Quebec has made and will make further cuts in university funding, which could push McGill's operating shortfall to anywhere between $22 million $34 million this this current fiscal year, and has warned that more severe cuts are forecast for the next fiscal year, the University is not yet in a financial crisis, Masi said.

During the morning session held at Thomson Hall, one audience member wondered whether, with various units already at full capacity, the Provost was concerned about the effects of these new cuts on McGill's ability to continue to thrive.

"I am optimistic," the Provost said. "But it is time to rethink how we do things, at every level."

Many also questioned the impact of the 2 per cent cut in salary mass and a 3 per cent cut in administrative operating expenses, mandated by the government in the current fiscal year.

Masi reassured the audience that the University will maintain all its standing salary-increase commitments.

Click here
to read the full story on the McGill Reporter.
October 31, 2014