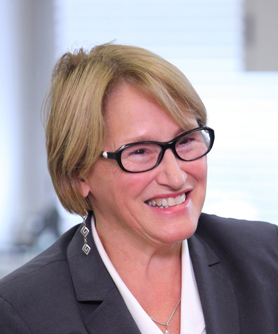 Dear members of the McGill community:

As I do every year, I will be sharing with you the highlights from each meeting of McGill's Board of Governors. Here are the important discussions, decisions and developments from the first meeting of 2016-17, held last Thursday, October 6.

Because the Board had not met since May, my opening remarks were longer than usual:
Additionally, McGill ranked first in Canada, and 37th globally, in the Nature Index Rising Stars, which tracks an institution's growth in high-quality scientific research publications over the past four years. Rankings are not an exact science, but McGill's consistently good showing is a clear marker of how well our community continues to perform.
I closed my remarks by congratulating some members of the McGill community for their recent outstanding achievements:
During the closed session, the Board approved the appointment of Brenda Ravenscroft as Dean of the Schulich School of Music. Professor Ravenscroft will be coming to McGill from Queen's University, where she is currently Associate Professor of Music Theory and Composition, and the Associate Dean (Teaching and Learning). She begins her term as Dean on July 1, 2017.

I am pleased to report that the Board approved the recommendations of the Statutory Selection Committee for two new professor recruitments and three promotions. Congratulations to everyone for this recognition of excellence in their teaching, research and scholarly activities.

During open session, Ben Ger and Erin Sobat of the Students' Society of McGill University gave a presentation on SSMU's activities, governance structure and key priorities.

The Board approved the University's FY2015-2016 financial statements, with a corresponding report from our external auditors, Deloitte. The auditors expressed the opinion that the statements are a fair and accurate representation of the University's financial position at April 30, 2016. Our FY2015-2016 financial statements will be posted shortly.

The Board considered reports from the Nominating, Governance and Ethics Committee and the Executive Committee.

The Board approved the following items:
I will share key actions and discussions from the Board's next meeting, which will be held on December 1. (Their 2016-2017 schedule is here.) The full minutes from the open session of last year's final meeting, held on May 16, plus a summary of items dealt with during that meeting's closed session, are now available online; the minutes from last week's meeting will be available following approval by the Board in December.

I welcome your thoughts, ideas and questions. You can always contact me at suzanne.fortier@mcgill.ca.

Sincerely,

Suzanne Fortier

Principal and Vice-Chancellor