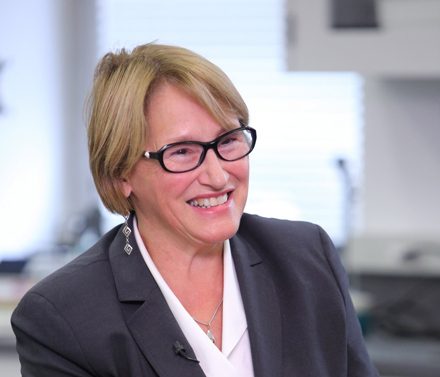 Dear members of the McGill community:

On December 12, 2017, McGill's Board of Governors held its second meeting of the 2017-18 governance year. The full minutes from the open session, and a summary of items dealt with during the closed session, will be available following Board approval in February. (The minutes from the previous meeting, held on October 5, 2017, are now online.) In the meantime, I would like to share with you the meeting's important discussions, decisions and developments.

I reported on the following:

Respect and inclusion in campus life
To ensure that McGill's values and principles are upheld, the following initiatives are now in place:

Enrolment statistics: The final numbers for Fall 2017 show a 1.2% increase in our total student body. The geographic mix of our total student body is 50.3% Quebec, 20.3% rest of Canada and 29.4% international. The top five countries of origin for our international students are unchanged from last year, with the U.S. at number one, followed by China, France, India and Saudi Arabia.

Government relations

Community relations
I closed my remarks by highlighting some outstanding achievements:
During closed session, the Board approved the reappointment of Dr. Guy Rouleau as Director of the Montreal Neurological Institute (MNI). His second five-year term begins January 1, 2018. The Board also received an update on the Deputy Provost (Student Life and Learning) advisory committee process.

The Board received reports from Senate, the Executive Committee and the Investment Committee, and a report on the Joint Board of Governors and Senate Meeting, held on November 15, 2017.

Yves Beauchamp, Vice-Principal (Administration and Finance), presented the Policy Concerning Smoking at McGill University, which will bring the University into compliance with new rules established by the Government of Quebec. The Policy will, as of May 1, 2018, prohibit smoking on University property outside of designated smoking areas. The Board approved the Policy and, in January, the McGill community will receive details about how it will be implemented.

The Board considered recommendations made by three standing committees:
The Board will next meet on February 15, 2018. I will share key actions and discussions with you shortly thereafter. Summaries of Board meetings from previous years are archived here.

If you have questions, ideas or comments, please write me at suzanne.fortier@mcgill.ca. I always appreciate hearing your thoughts.

Sincerely,

Suzanne Fortier

Principal and Vice-Chancellor

January 9, 2018