Women today are living longer, but often with heart disease and stroke. Despite increasing knowledge and treatments, heart disease and stroke are still the leading causes of death among women, whose risk of event increases dramatically after menopause. "The most important risk factor for heart disease in women is uncontrolled blood pressure, occurring mostly around menopause," says Dr. Louise Pilote, Director of General Internal Medicine in the Faculty of Medicine at McGill University and researcher at the McGill University Health Centre (MUHC). Women with high blood pressure have 157% more risk to suffer of heart disease or stroke in the 10 years after the onset of menopause. "The most disturbing fact of this statistic is that almost 40% of these women do not even know that they have high blood pressure," says Dr. Pilote.

Another important predictor of heart disease in women is the health of their blood vessels, which is known to decline around menopause. "We think that non-biological (e.g. gender) and biological (e.g. sex hormones) factors influence blood pressure and blood vessels' health in women," explains Dr. Pilote. "Unlike sex, which is biological (man or woman), gender is a psychosocial construct including the expectations for men and women in a given society (e.g. child care, institutional position, housework). Both hormonal changes and "gendered" factors may be important in women around menopause, and both are likely to influence women's risk of heart disease and stroke at menopause."

New interventions to prevent women from developing an increased risk of heart disease and stroke at menopause are urgently needed. A team at the MUHC and McGill led by Dr. Pilote is currently conducting a study to understand the role of sex and gendered factors in blood pressure and blood vessels' health around menopause. The study, called BRAVE (Sex and Gender Determinants of Blood pRessure And Vascular hEalth around menopause), includes both premenopausal and menopausal women.

Women who enroll in this study will have their blood pressure measured with different modalities and their blood vessels' health examined. They will also have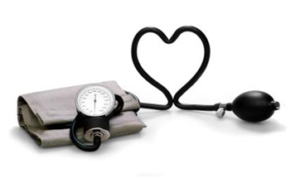 to complete a questionnaire assessing a variety of gendered aspects. First phase of enrolment is soon closing but a few places are still available.  The second phase will start as early as January and you can reserve your place right now. "We encourage all eligible women to enrol, as this study will answer very important questions about women's vascular health around menopause," says Dr. Pilote. "The knowledge derived from this study will help identify sex and gendered components on which we need to intervene, as well as when we should intervene so we can prevent women's risk of heart disease to increase at menopause in the future."

To enrol in the BRAVE study or to obtain more information about the study, please contact the research coordinator Jasmine Poole at jasmine.poole@clinepi.mcgill.ca or by calling 514-934-1934 extension 44163.

January 13, 2015