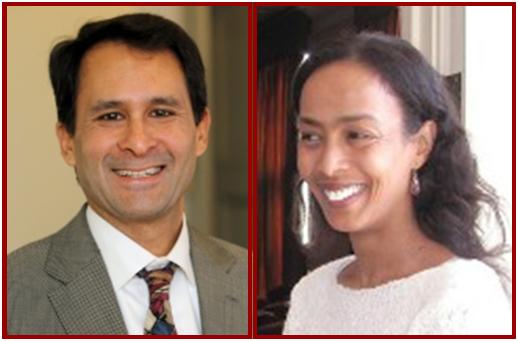 Dr. Saleem Razack and Dr. Makeda Semret are the inaugural laureates of the Faculty of Medicine's 2012 Haile T. Debas Prize.

Established in 2010, the Haile T. Debas prize promotes equitable diversity at all levels in the Faculty of Medicine and recognizes a Faculty member(s) of any gender or ethnicity who helps promote diversity; which could be by acting as role model(s), mentor(s), or by implementing new policies so as to increase underrepresented minorities in undergraduate or postgraduate training, faculty recruitment, retention and/or promotion.

Dr. Razack is Assistant Dean of Admissions, Equity, and Diversity, Associate Professor of Pediatrics, and Core Faculty at the Centre for Medical Education at McGill University. He practices as a pediatric critical care medicine physician. His major interests in medical education include assessment, equity issues, and social accountability in health professions education.  Dr. Makeda Semret, a McGill alumnus, is Assistant Professor, Department of Medicine Infectious Diseases and Medical Microbiology St Mary's Hospital Centre and McGill University Health Centre.

April 10, 2012