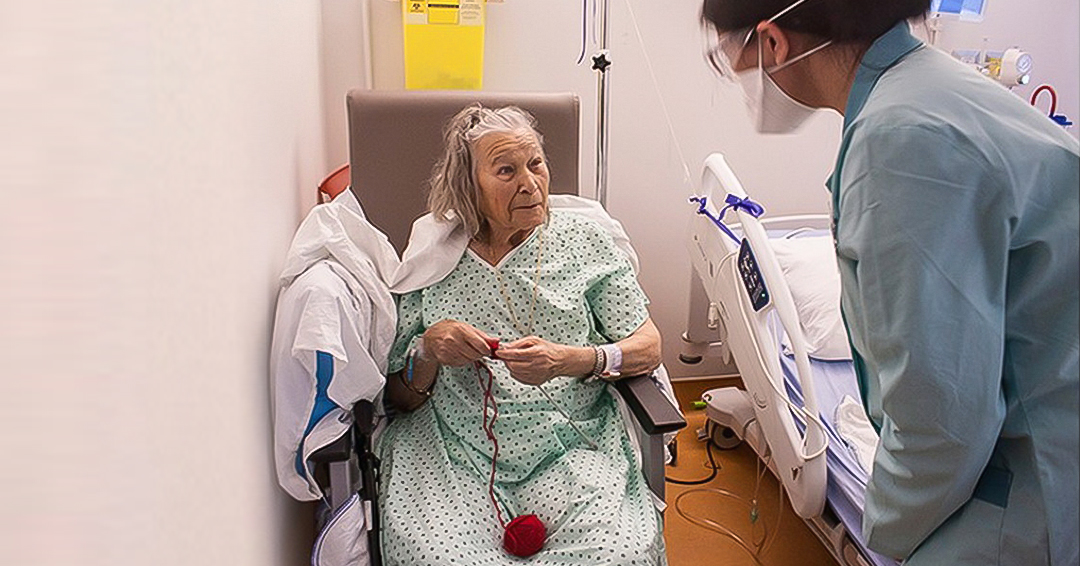 Evidence-informed patient care model for older in-patients successfully implemented in McGill student's curriculum
The Hospital Elder Life Program (HELP) is an evidence-based model of patient care designed to prevent the functional and cognitive decline of older adults during a hospital stay. Specific health-promoting interventions targeting these declines are achieved through interprofessional collaborations led by clinicians and highly trained volunteers.
Shortly after the implementation of the HELP program at the Jewish General Hospital (JGH) in 2017, clinical coordinators of the program at the JGH and faculty at McGill's School of Physical and Occupational Therapy (SPOT) developed a partnership where all first-year physical and occupational therapy students would receive the specialized training as part of their courses, Introduction to Professional Practice 1 and 2. Students receive six hours of theoretical training in class and two hours of practical training at the Steinberg Centre for Simulation and Interactive Learning before interacting with patients. The knowledge they acquire enables them to participate in the HELP program and gain on-site experience in their first year of studies.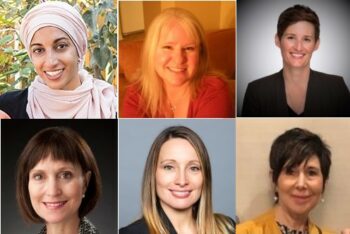 In February 2022, the HELP team was recognized with a Faculty Award for Teaching Innovation from McGill University's Faculty of Medicine and Health Sciences.
In a letter to HELP's organizers in January, Annette Majnemer, PhD, the Faculty's Vice-Dean of Education, praised, "the impactful and innovative contributions you are making to teaching, learning, and education. You were chosen to receive this award this year, based on the nature of your innovation (originality, sustainability) and the impact on learners (replicability, number and range of learners impacted). We are deeply grateful for the work you are doing to advance education in our faculty."
Read much more about this novel partnership as well as student and patient insights in the JGH News, The magazine of the Jewish General Hospital article Enhancing care for older in-patients is an eye-opening education for McGill students.