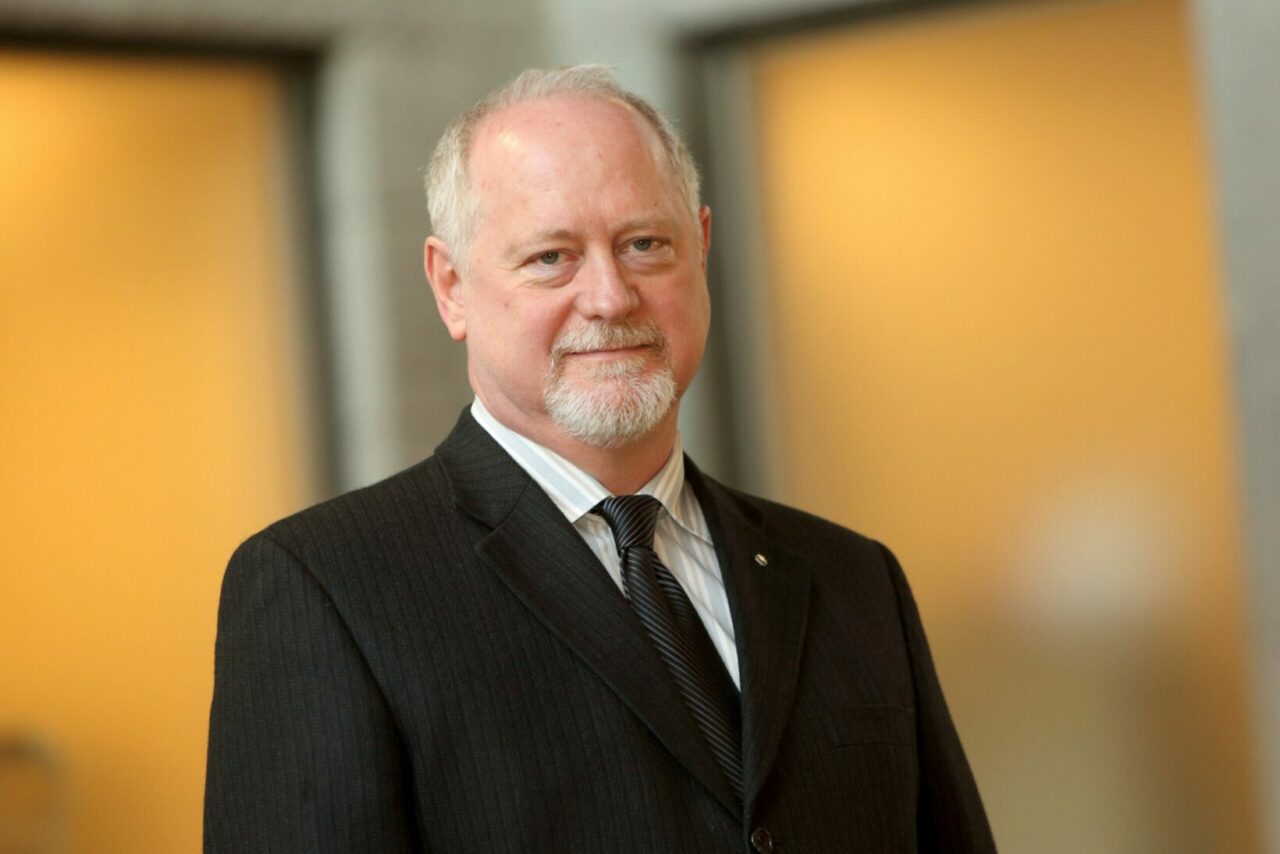 May 9 – Dr. Guy Rouleau, Director of the Montreal Neurological Institute and Hospital -The Neuro, at McGill University and McGill University Health Centre, is being awarded the Prix d'excellence 2014 by the Collège des médecins du Québec, for his outstanding contributions to neurogenetics and medicine. Dr. Rouleau accepts the award today at a ceremony at the Chateau Frontenac in Quebec City.
TRIBUTE VIDEO: http://bit.ly/1np0tJH

The Prix d'excellence du Collège des médecins du Québec is presented annually to a doctor who has to their credit outstanding achievements that make a difference in the lives of patients, health professionals or students, and who has made an extraordinary contribution to the development of their profession.

Dr. Rouleau is a pioneering clinician-scientist who has dedicated his career to advancing research and clinical care for neurological patients and training the next generation of neuroscientists.  His landmark achievements include the identification of over 20 disease-causing genes and his discovery of new mutational mechanisms. Over the last 25 years, Dr. Rouleau and his team have focused on identifying genes causing neurological and psychiatric diseases, including autism, amyotrophic lateral sclerosis, hereditary neuropathies, stroke, epilepsy and schizophrenia, as well as on providing a better understanding of the molecular mechanisms that lead to these disease symptoms.

"On behalf of the MUHC, I extend sincere congratulations to Dr. Rouleau for this award," said Mr.Normand Rinfret, Director General and CEO of the MUHC. "He is an expert at seamlessly integrating research and clinical care. Similarly, he truly understands the value of partnerships, be it between McGill University, the MUHC, The Neuro and also abroad. Partnerships and collaboration are essential ingredients to advancing healthcare"

"I cannot think of a more deserving laureate for this year's CMQ Prix d'excellence," said Dr. David Eidelman, Vice-Principal of Health Affairs and Dean of the Faculty of Medicine at McGill. "Dr. Rouleau is a true pioneer in the field, one who pursues new knowledge and understanding with passion. We are privileged to have him among us, and we congratulate him warmly."

"I am honored to receive this prize and to be in the company of the dedicated Quebec physicians who have received this award before me," said Dr. Rouleau.  "Diseases of the nervous system are the most compelling unmet medical need of our time—so there is still much work for us to do."

Dr. Rouleau is the Associate Director General, Neurological Mission, at the MUHC, holds the Wilder Penfield Chair in Neuroscience as Professor of Neurology and Neurosurgery at McGill, and is a Canada Research Chair in Genetics of the Nervous System.  Dr. Rouleau is also Director of the Réseau de Médecine Génétique Appliquée – Fonds de recherche du Québec – Santé.   Previously, he was Director of the CHU Ste-Justine Research Centre and founder and Director of the Centre of Excellence in Neuroscience at Université de Montréal.

May 9, 2014

He has received numerous awards, including the 2012 Prix du Québec – Prix Wilder Penfield, the most prestigious award given by the Government of Quebec,  the Henry Friesen Award and the Margolese National Brain Disorders Prize. In 2007, he was made an Officer of the Ordre national du Québec. An MD graduate (Magna Cum Laude) from the University of Ottawa in 1980, Dr. Rouleau completed his PhD in genetics at Harvard University.  He conducted clinical training in internal medicine at the Montreal General Hospital of the MUHC, neurology residency at The Neuro and research fellowship at the Massachusetts General Hospital.

May 9, 2014