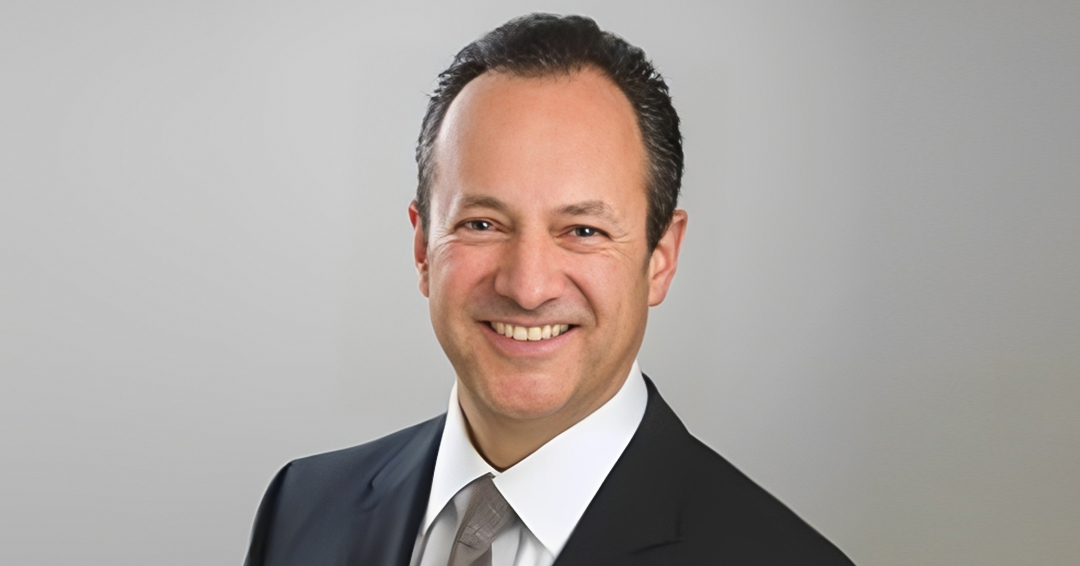 We are pleased to announce the appointment of Guillermo Rocha, MD, as Chair of the Department of Ophthalmology and Visual Sciences, Faculty of Medicine and Health Sciences (FMHS), McGill University. Dr. Rocha will assume his duties on September 1, 2023. We take this opportunity to thank Leonard Levin, MD, PhD, who held the position since 2012. Among the many achievements during his time as Chair, Dr. Levin was able to find a home at the new McGill Academic Eye Centre for the Royal Victoria Hospital and Montreal General Hospital ambulatory clinics, significantly increased the interactions between the clinical and research sides of the department and led the department's name change to better reflect the importance of visual sciences to improving our ability to preserve vision in patients.
A native of Mexico, Dr. Rocha received his MD from Universidad Anáhuac Medical School in Mexico City, after which he completed an internship at The American British Cowdray Hospital and a research fellowship in microsurgery at Hospital Regional 20 de Noviembre, ISSSTE, both in Mexico City.
Dr. Rocha began his postgraduate training as a first-year resident in ophthalmology at Hospital de la Asociación para Evitar la Ceguera, Mexico City, then came to McGill for a research fellowship in ocular immunology in the Departments of Ophthalmology and Microbiology & Immunology, followed by ophthalmology residency training in the Department of Ophthalmology. After McGill, Dr. Rocha studied at the University of South Florida in Tampa Bay where he completed a fellowship and a research scholarship in cornea and external disease. In recent years, Dr. Rocha completed the Physician CEO Executive Management Program at Kellogg School of Management, Northwestern University in Chicago, and the Foundations of Clinical Research Certificate Program from Harvard Medical School.
Dr. Rocha is currently a professor in the Faculty of Medicine at the University of Manitoba, and for the past two decades, has been the medical director of the Ocular Microsurgery & Laser Centre in Brandon, Manitoba. He is also a member of the Department of Surgery, Ophthalmology at Prairie Mountain Health Region in Manitoba.
Alongside his clinical practice, Dr. Rocha conducts research in the areas of femtosecond laser-assisted cataract surgery, keratoplasty, astigmatism and surgical management of keratoconus and presbyopia.
Dr. Rocha is an active lecturer and presenter and has participated in more than 150 regional, national and international lectureships and conferences over the course of his career. He is a fellow of the Royal College of Physicians and Surgeons of Canada, the American College of Surgeons and the World College of Refractive Surgery and Visual Sciences.
Dr. Rocha was president of the Canadian Ophthalmological Society (COS) from 2016 to 2018 and serves on the board of directors of the Pan-American Association of Ophthalmology. Dr. Rocha is currently president of the COS Foundation, where he collaborated in the development of Eyes on Ukraine in 2022, an initiative of Canadian ophthalmologists to support the treatment of eye injuries and their resulting sequelae in Ukraine, for which the group received the American Academy of Ophthalmology (AAO) Secretariat Award.
As Chair of the Department of Ophthalmology and Visual Sciences, Dr. Rocha will lead the Department's clinical, academic and research activities. He will guide the Department in its strategic planning, provide mentoring for faculty members at various stages of their careers, and make recommendations and advise the Dean on academic recruitment, academic appointments, promotion and tenure. Dr. Rocha will oversee the undergraduate and postgraduate medical programs, including the Royal College-accredited residency program and the Department's fellowship programs, and support the ongoing basic and clinical research activities for which the Department is widely known.
Please join us in welcoming Dr. Rocha back to McGill, and congratulating him on his appointment and wishing him every success in his new role as Chair.
Lesley Fellows, MDCM, DPhil
Vice-Principal (Health Affairs)
Dean of the Faculty of Medicine
and Health Sciences
Marc D. Pell, PhD
Interim Vice-Dean, Academic Affairs