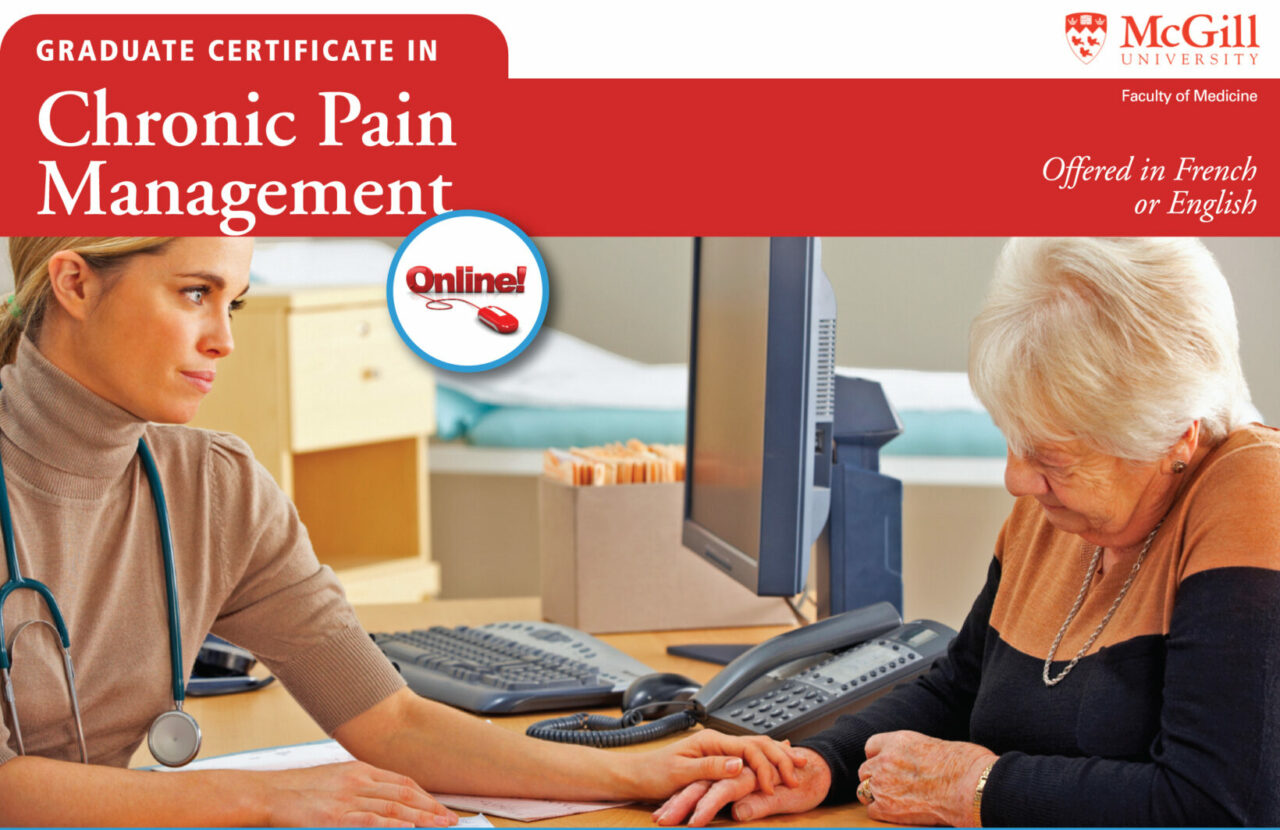 Chronic pain management is a major and growing challenge for patients, healthcare professionals and the global healthcare system.
An interdisciplinary approach is represented by the participants as well as by the educators of the certificate. By teaching evidence-based clinical practice with an interdisciplinary perspective, this graduate certificate will provide the professional with advanced knowledge and expertise in this challenging area of healthcare.
Who should apply?
This post-professional training program was designed for busy healthcare professionals, leaving them the freedom to better manage their work-life balance.
This certificate is offered in French and in English.
Application Deadline: June 1, 2014
For more information, please click here.
May 22, 2014