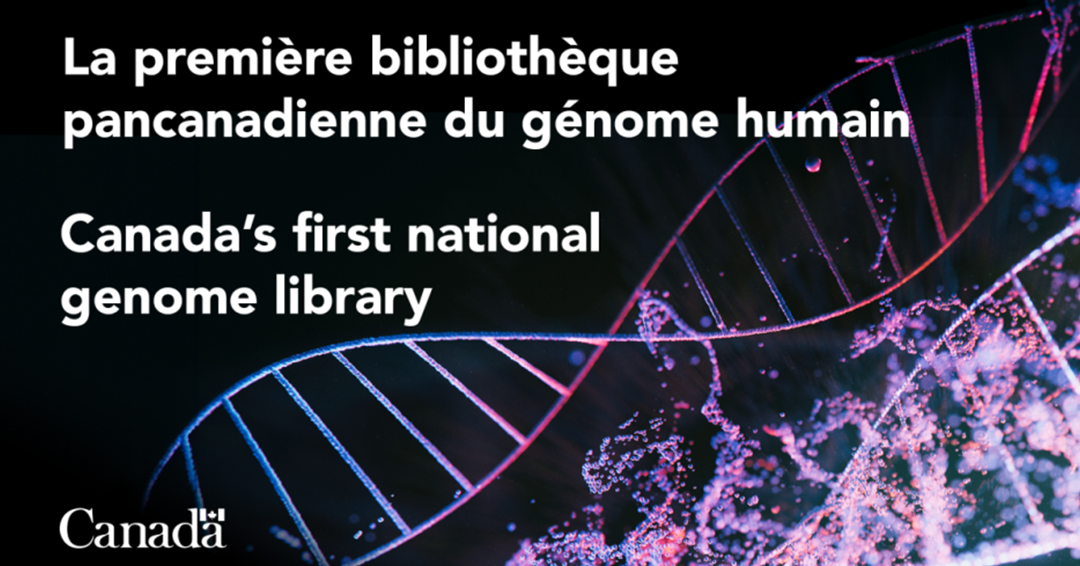 CIHR-funded genome library, led by Human Genetics' Guillaume Bourque, to make genomic research more sustainable, secure and equitable
Today at the McGill Genome Centre, the Honourable Mark Holland, Minister of Health, announced a $15M investment over five years to create a Pan-Canadian Genome Library (PCGL), which will allow for easier sharing of genomic data across the country, and aid in the development of a national strategy to capture, store, and access Canadian data in an equitable, secure, and sustainable manner. The funding comes from the Canadian Institutes of Health Research and builds on investments from the Government of Canada's Drugs for Rare Diseases Strategy.
This is the Government of Canada's first investment to establish a national, centralized genomic data management system. The PCGL will provide a centralized inclusive database that reflects the rich diversity of people living in Canada and will allow health care professionals to capture, store, and access Canadian data in a secure, equitable, and sustainable manner.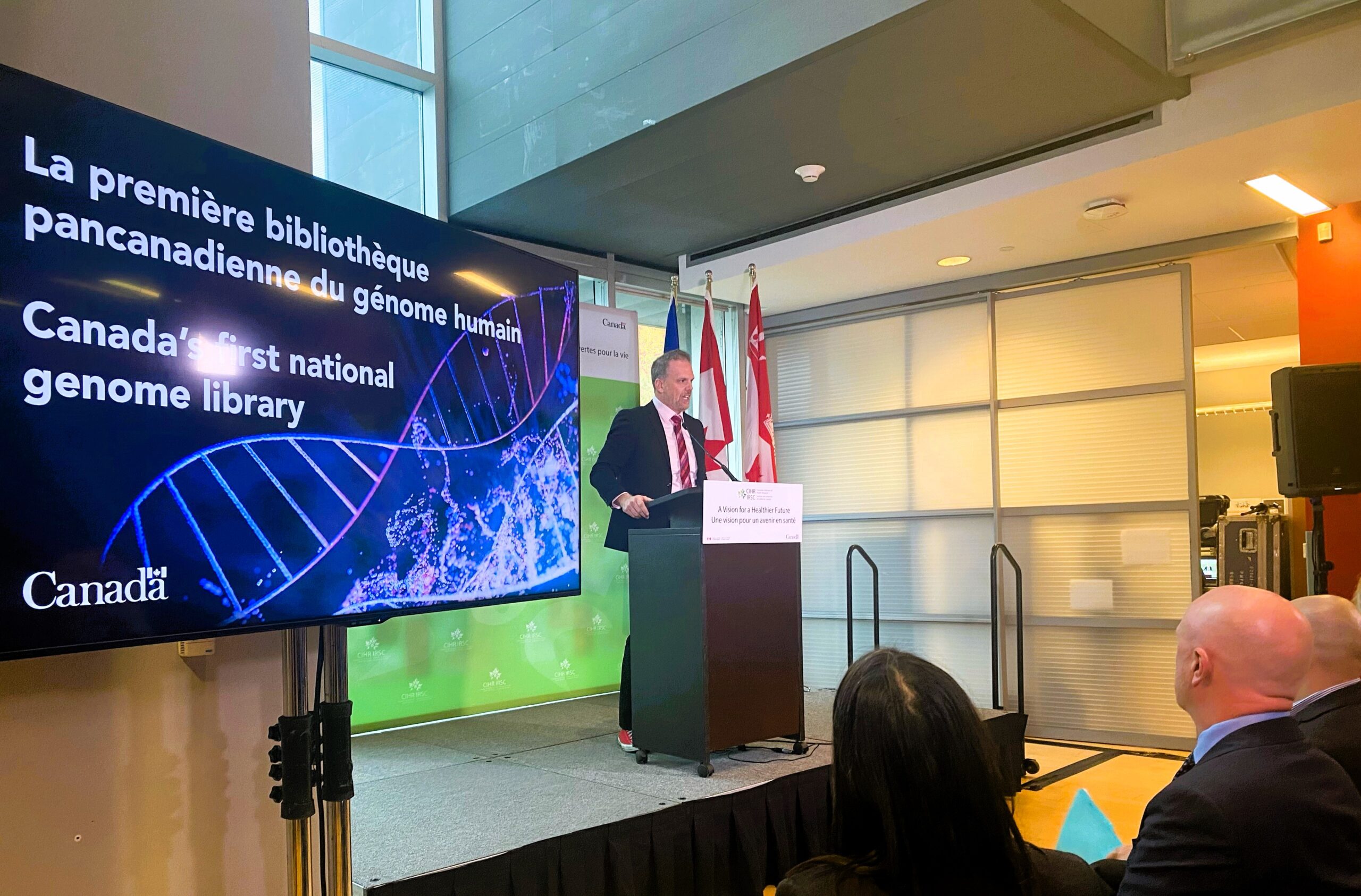 Natural database
The human genome is a natural database filled with countless pieces of information that can have enormous effects on health. By sequencing and analyzing the genome, scientists can better understand which genetic mutations cause disease, tailor medical treatments to people's specific genetic makeup, or even find therapies to treat previously uncurable conditions, such as rare diseases.
However, barriers remain to ensuring the equitable and ethical uptake of precision health tools and to data sharing. A core principle of the Pan-Canadian Genome Library is Indigenous control over genomic datasets of Indigenous Peoples, to ensure autonomy and respectful use of this health data. PCGL will work with the Silent Genomes Project based at the University of Victoria, which is studying genetic and genomic health care barriers for Indigenous peoples of Canada, to respectfully support research relying on Indigenous data.
Improving healthcare delivery
"As an institution at the forefront of genomic and computational research, McGill is proud to play a major role in this important national initiative, which brings together an impressive group of partners to accelerate science and improve healthcare delivery for all people in Canada," said Martha Crago, Vice-Principal, Research and Innovation. "McGill is grateful to the Government of Canada and the Canadian Institutes of Health Research for this significant investment in the development of more diverse and inclusive genomic research, equitable policies and sustainable tools."
Guillaume Bourque, PhD, added that, "Over the last two decades, billions have been invested in genomics in Canada and the potential impact on medicine for the country is immense. The Genome Library aims to realize this potential by organizing and sharing inclusive genomic data efficiently and ethically to support research and the clinical care of people across Canada."
Leveraging McGill expertise
The PCGL initiative will be hosted and managed between the three nodes of Canada's national platform for genome sequencing and analysis, CGEn , CGEn: CGEn-Montreal (McGill University), CGEn-Toronto (SickKids), and CGEn-Vancouver (Genome Sciences Centre). McGill's Dr. Guillaume Bourque (Department of Human Genetics) will lead the project together with a team of over 30 researchers from McGill and partnering institutions, including UBC, York University, Université de Montréal, the McGill University Health Centre, Sinai Health System (Toronto), the Ontario Institute for Cancer Research, the Centre hospitalier universitaire Sainte-Justine, and University Health Network (Toronto).
This investment by CIHR follows earlier investments in McGill's strength in genetic research, most notably the D2R initiative, which was the largest research grant in McGill's history. D2R leverages McGill's decades-long expertise in DNA and RNA research to develop the next generation of RNA medicines.