The largest to date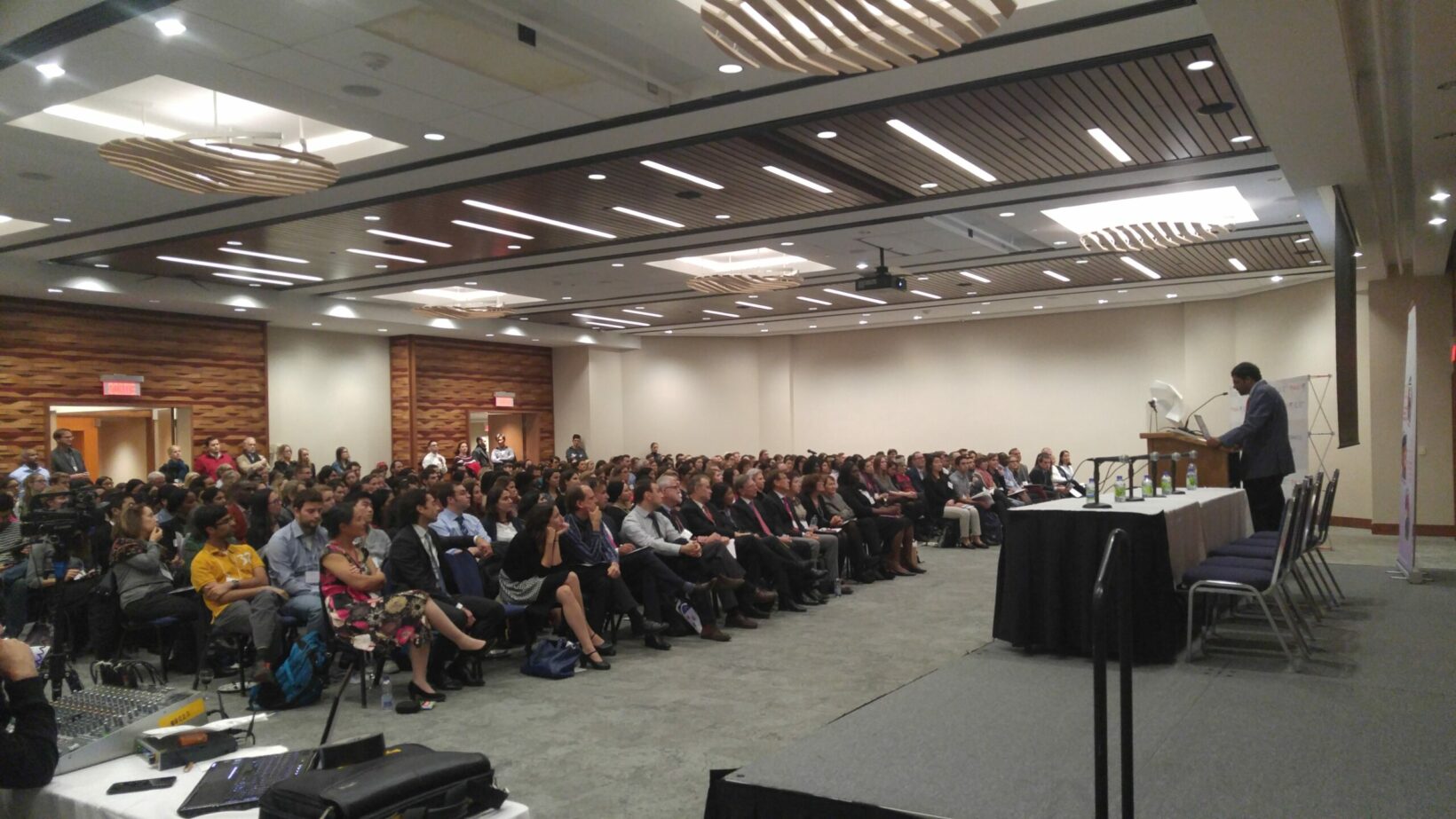 On November 1, over 300 members of the McGill University community participated in McGill Global Health Programs' annual Global Health Night at New Residence Hall.

The evening began with a poster fair, which provided attendees the opportunity to learn about the latest work from students representing a wide variety of disciplines.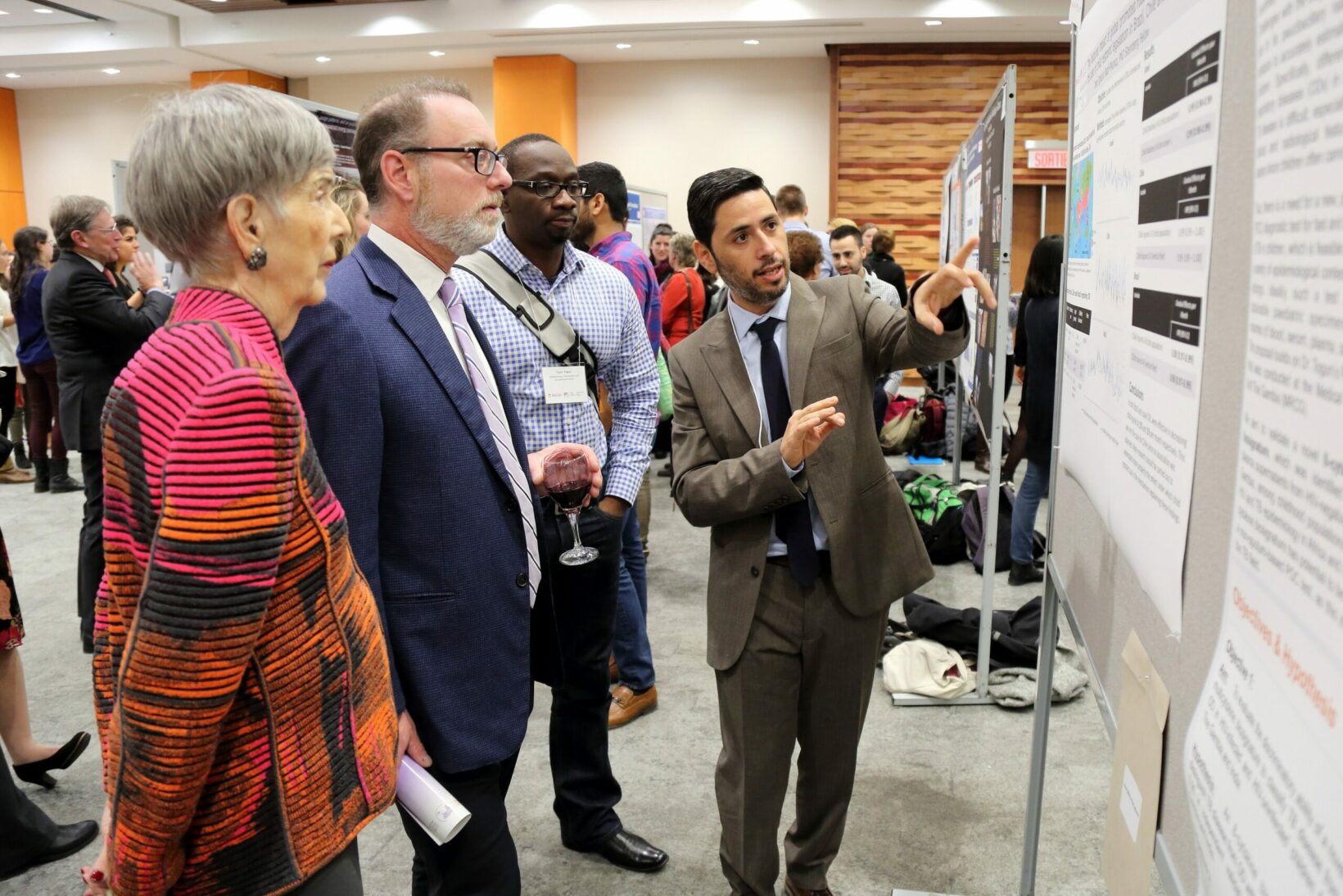 A formal speaking session followed, with Dr. David Eidelman, Vice-Principal (Health Affairs) and Dean of the Faculty of Medicine, opening the proceedings. "Three years ago, the McGill Faculty of Medicine and I made a commitment to improving global health opportunities at McGill for our researchers and our students," said Dr. Eidelman. "I am pleased to see the many groups, across not only the Faculty of Medicine but the entire McGill University campus, working in concert. Underlying this cohesion is the realization that Global Health Programs, with the services and support it offers, has become a catalyst for the academic pursuits of our faculty and students." Before introducing McGill Principal and Vice-Chancellor Suzanne Fortier, Dr. Eidelman told the crowd of the recent Senate approval for the creation of a School of Population and Global Health, to be housed in the Faculty of Medicine.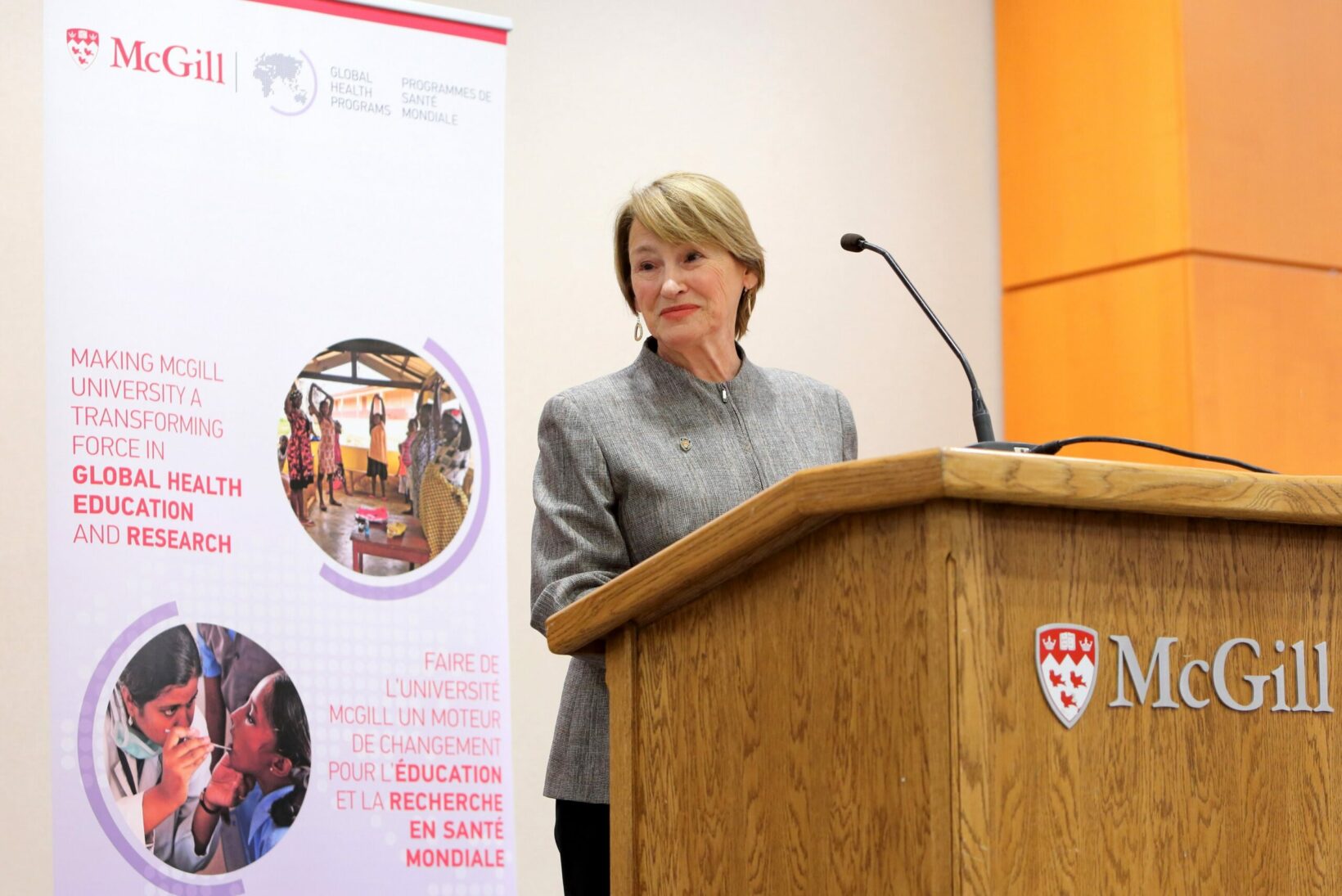 Principal Fortier followed, noting how impressed she is with the growth of global health at McGill. "We are very fortunate to have strong leaders in global health. I would like to congratulate all of our students, as well as our professors for their commitment to working together to tackle emerging challenges in global health." Acknowledging the presence of the late Arnold Steinberg's wife, Professor Blema Steinberg, and son, Adam (who also spoke at the event), Principal Fortier announced the most recent gift from the Blema and Arnold Steinberg Family Foundation, which now funds the Steinberg Global Health Postdoctoral Fellowship Program and the Steinberg Fund for Interdisciplinary Global Health Research.

"Global Health Night is geared toward students, to highlight their work and help to generate excitement for global health on campus," said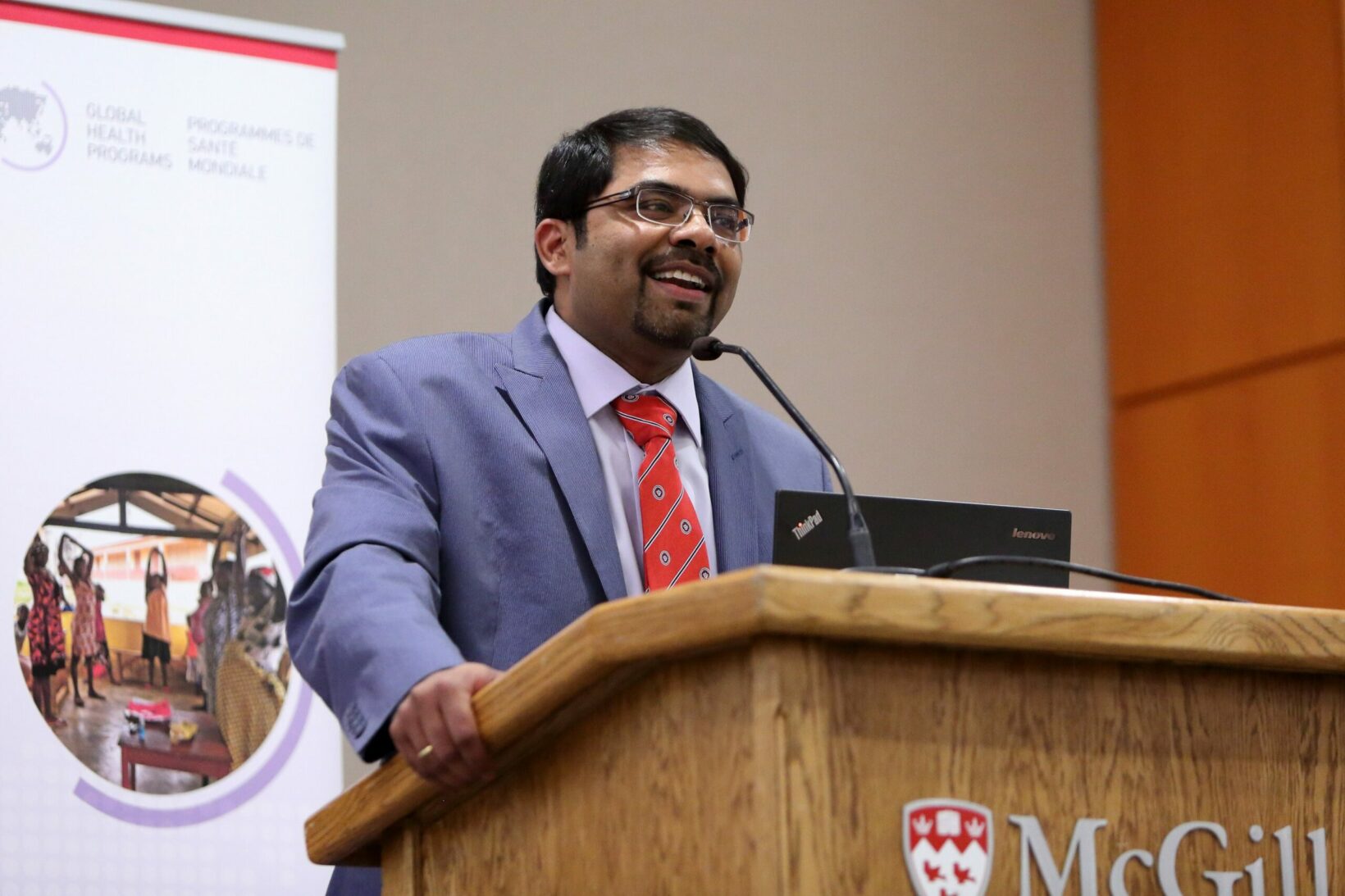 Dr. Madhukar Pai, Director of McGill Global Health Programs, who followed Principal Fortier with a year in review of global health at McGill before introducing the night's keynote speaker, Dr. Joanne Liu, McGill alumna and Médecins Sans Frontières (MSF) International President.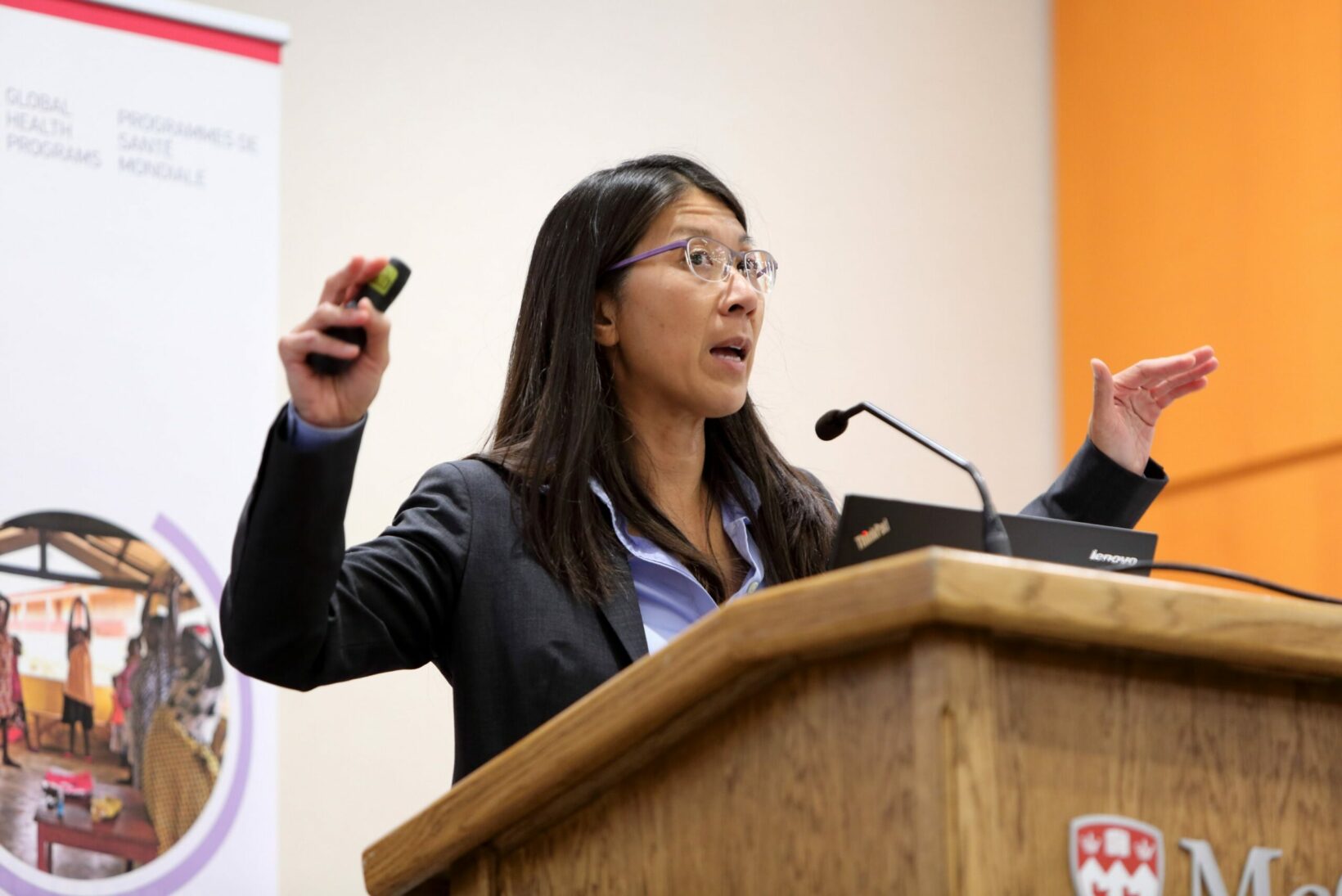 Dr. Liu described her path from McGill to MSF, noting that two of her early influences were an ad for MSF that she saw on a cereal box and reading the Albert Camus book "The Plague." Dr. Liu spoke of her time in the Democratic Republic of Congo in the midst of a civil war in 1999 and of the more recent Ebola crisis of 2014. For students aspiring to make their own mark on global health, Dr. Liu said that, "the driver for action cannot be fear. The driver of action must be life."

A special panel session, to which Dr. Liu also participated, followed her talk and included the following luminaries who shared their experience and journeys in global health:
Mr. Paul Frazer, Former Canadian Ambassador
Dr. Keith Martin, Consortium of Universities for Global Health
Dr. Mario Raviglione, Director, Global TB Programme, World Health Organization
Global Health Night also saw the unveiling of the new branding and website of the Global Health Blog launched in July, McGill Global Health Perspectives. This new initiative aims to provide a platform for McGill students and faculty to express their own opinions and perspectives on current global health topics. The blog has published a variety of articles, including opinion pieces, field notes, event overviews, photo essays, and book reviews.

The night concluded with the presentation of Global Health Programs' many awards for students and faculty.
Steinberg Global Health Postdoctoral Fellowship

Game of Zones: Transforming vector control mind sets and management skills to combatAedes aegyptiin Latin America
Early Detection of the spatial origin of infectious diseases allows the testing of hypotheses of emergence
A pilot study of household air pollution, oxidative potential and immune function in South African children
The mental health of internally displaced youth in the state of Jammu and Kashmir
Building capacity for non-communicable disease care in pregnancy in Haiti

Anna de Waal, Political Science
Clare Fogarty, Microbiology & Immunology
Tzu- Wei (Joy) Tseng, Microbiology & Immunology
Koray Demir, Medical student (MDCM)
Madlen Nash, Microbiology& Immunology
Satya Cobos Filippova, BSc in Nursing 
Nadine Demko, Medical student (MDCM)

MDCM awards

Aditi Kantipuly
Collins Oghor

Angela Lee
Catherine Courteau

Blake Linthwaite, Master of Science, Public Health

Frida, Blackwell, MSc (Applied) – Nursing
David Loutfi, PhD in Family Medicine

Available to graduate students, postdoctoral fellows and residents in the Faculty of Medicine

Kyong Ran van der Wal, PhD (Ad Hoc) Family Medicine
Sophie Huddart, PhD in Epidemiology

Brittany Myhre
Mai Christine Nguyen
Kristin Woolgar-Nielsen

Justine Behan
Laurel Stephens
Mischa Corman-François

Yassen Tcholakov, Public Health and Preventive Medicine Residency
Jean-Frédéric LeBlanc, Internal Medicine
Isabelle Malhamé, General Internal Medicine
Alina Beliavsky, Internal Medicine
Moneeza Walji, Internal Medicine

Jean-Yves Dubé
Marwan Ghanem
Danielle Cazabon
Vinicius Fava

Dr. Dan Deckelbaum, Divisions of Trauma and General Surgery at the McGill University Health Centre

 "Trauma care and referral patterns in Rwanda: implications for trauma system development"
Nominated by Dr. Gerald M. Fried

Dr. Cedric Yansouni, Division of Infectious Diseases, Department of Medical Microbiology

 "Cryptosporidium hominis Is a Newly Recognized Pathogen in the Arctic Region of Nunavik, Canada: Molecular Characterization of an Outbreak".
Nominated by Dr. Michael Libman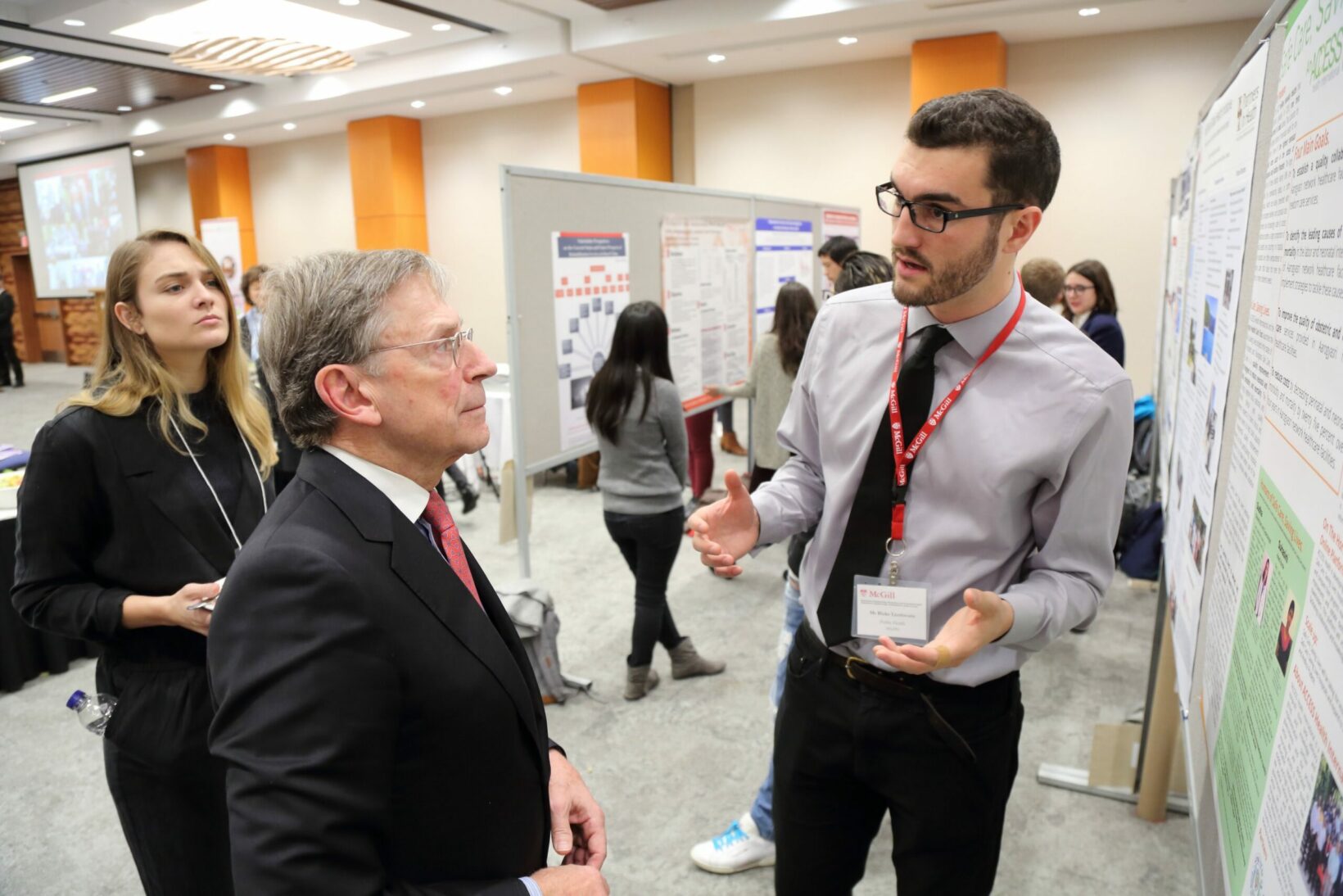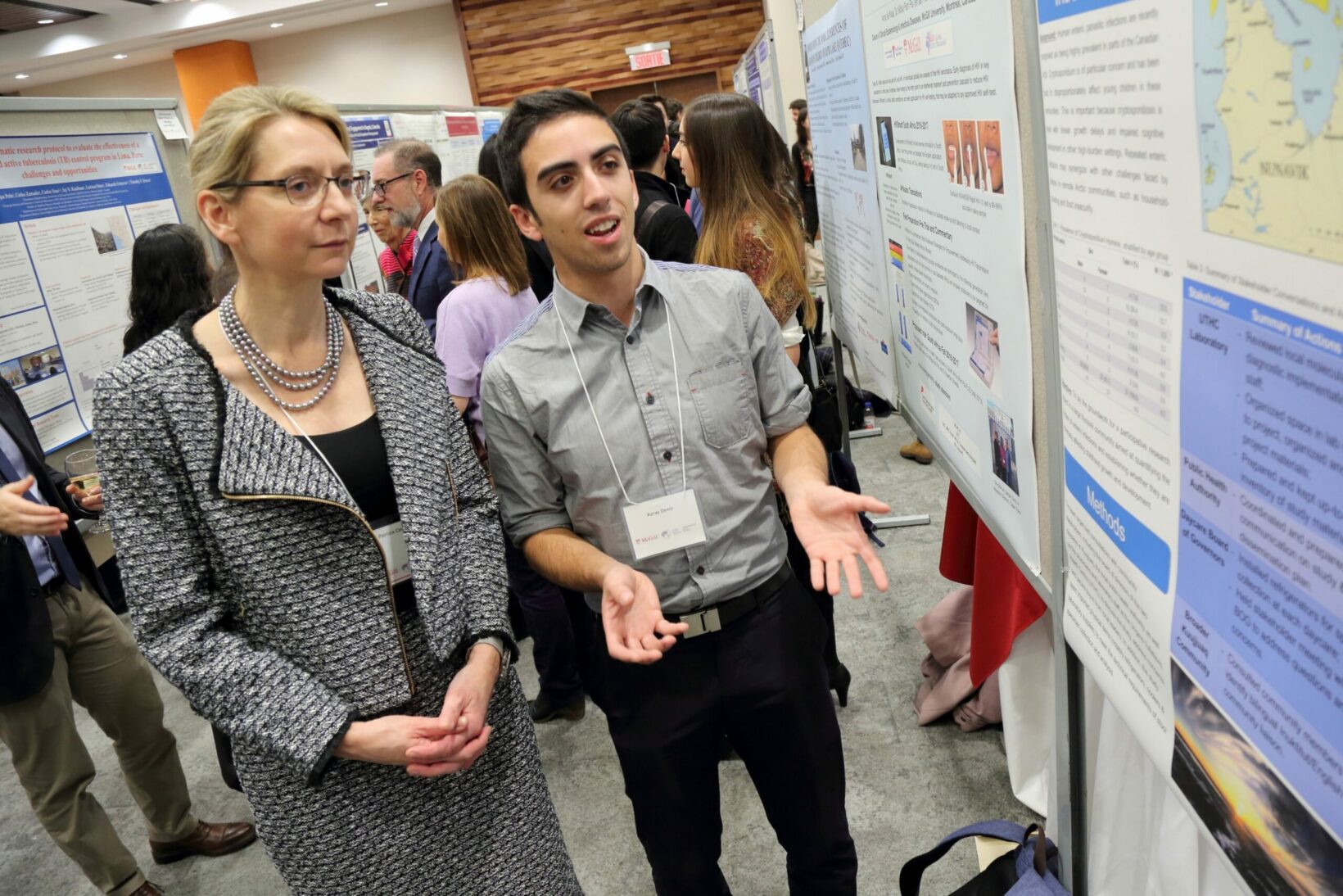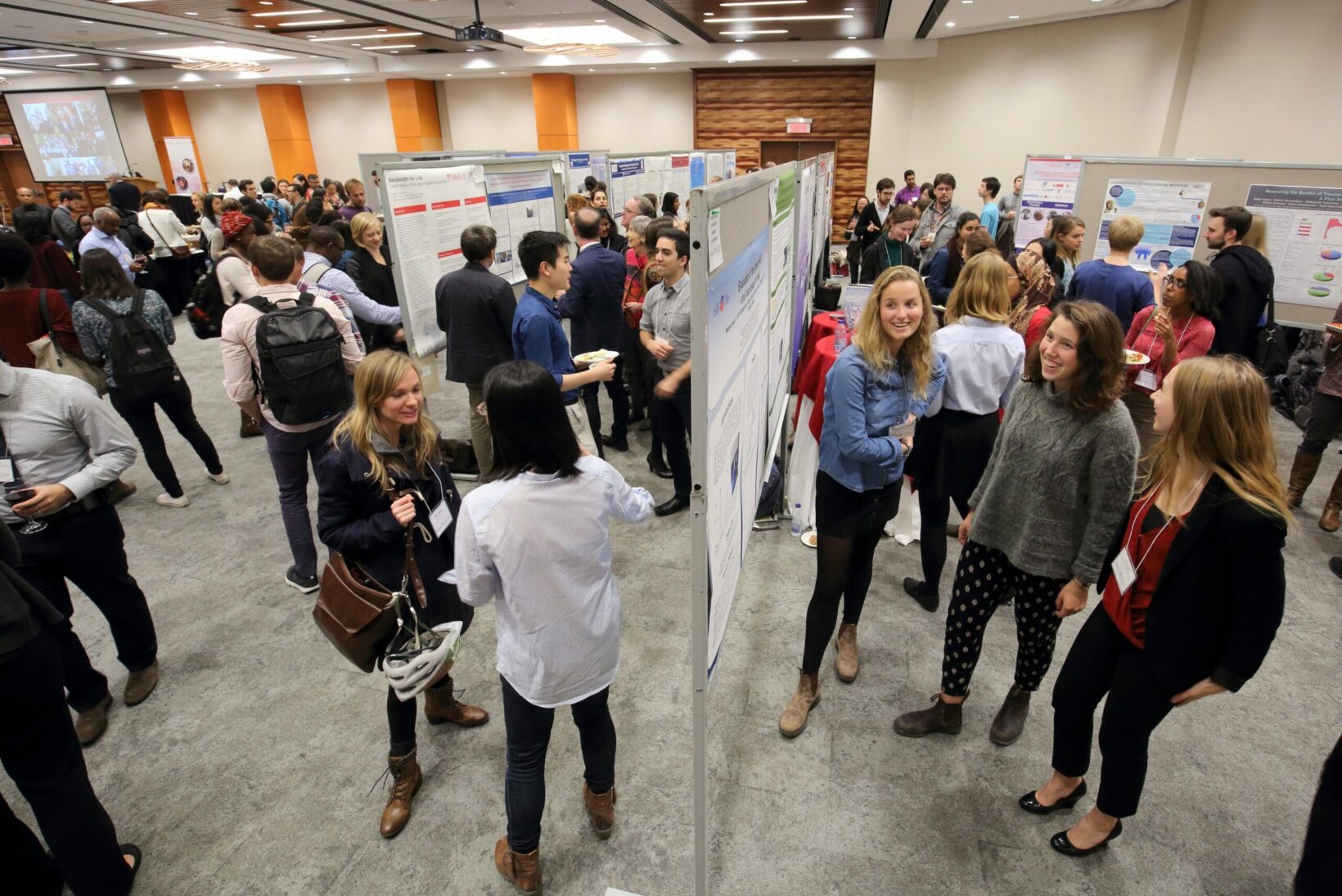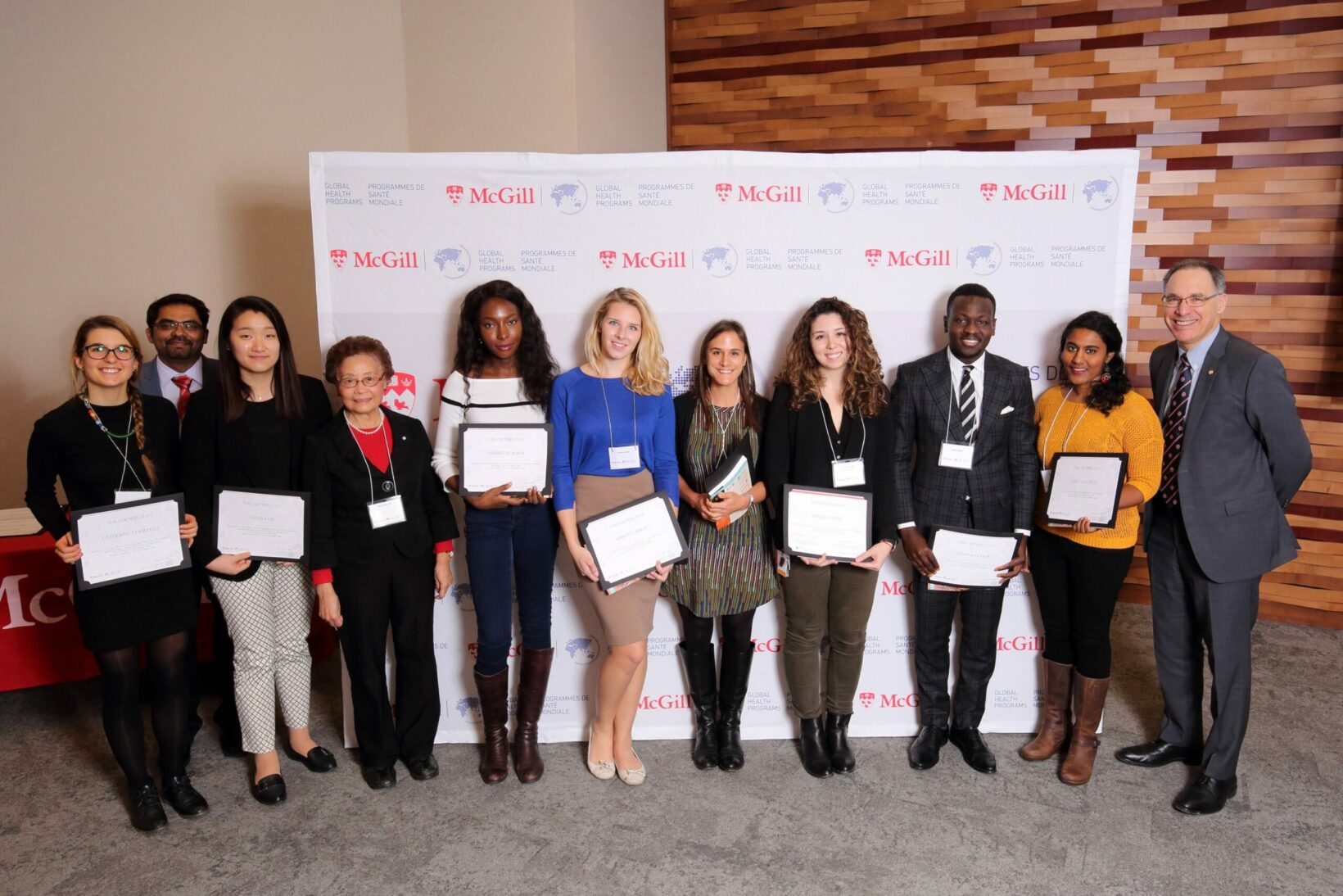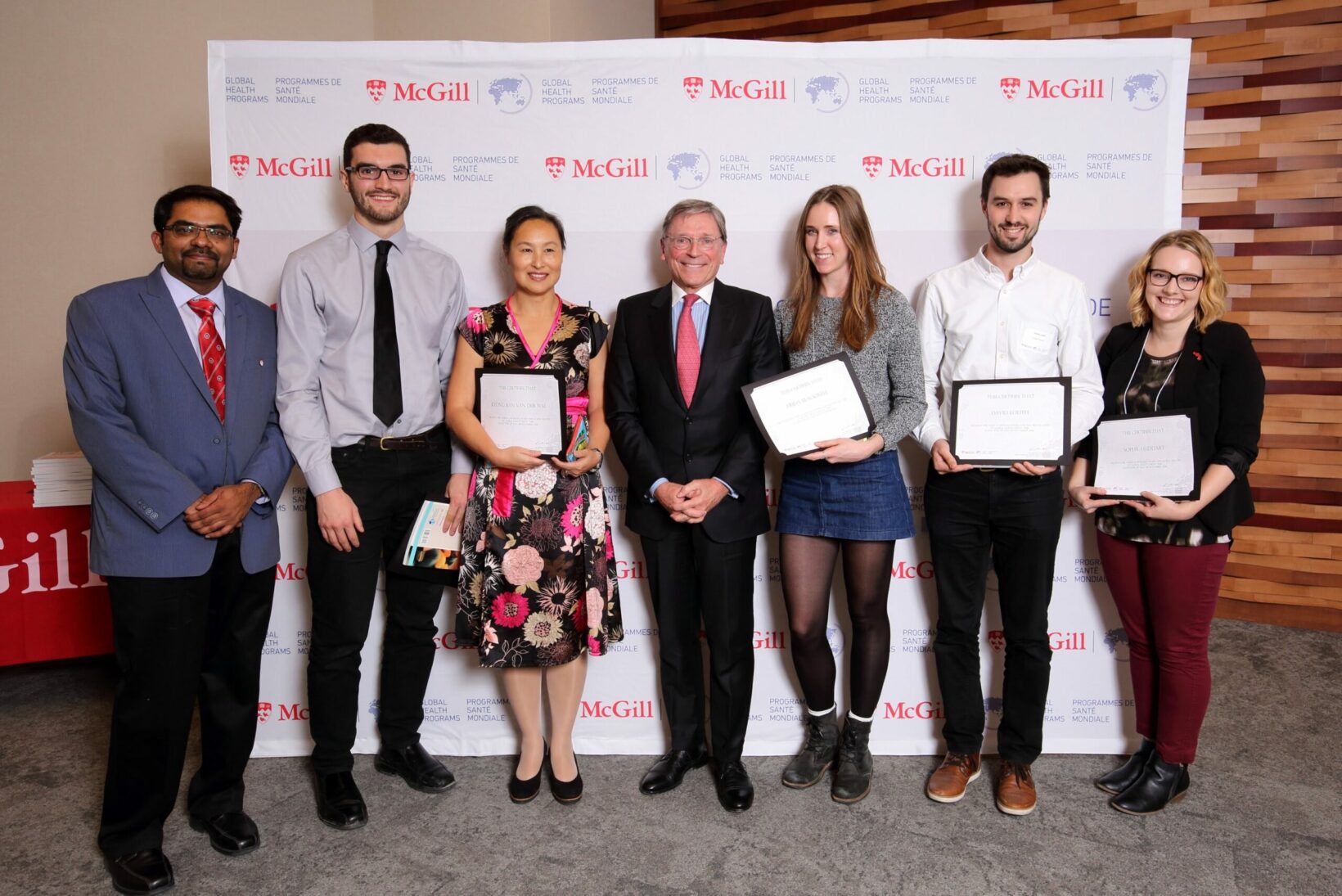 November 11, 2016