Gabrielle Arsenault distributes Blessing Bags to the homeless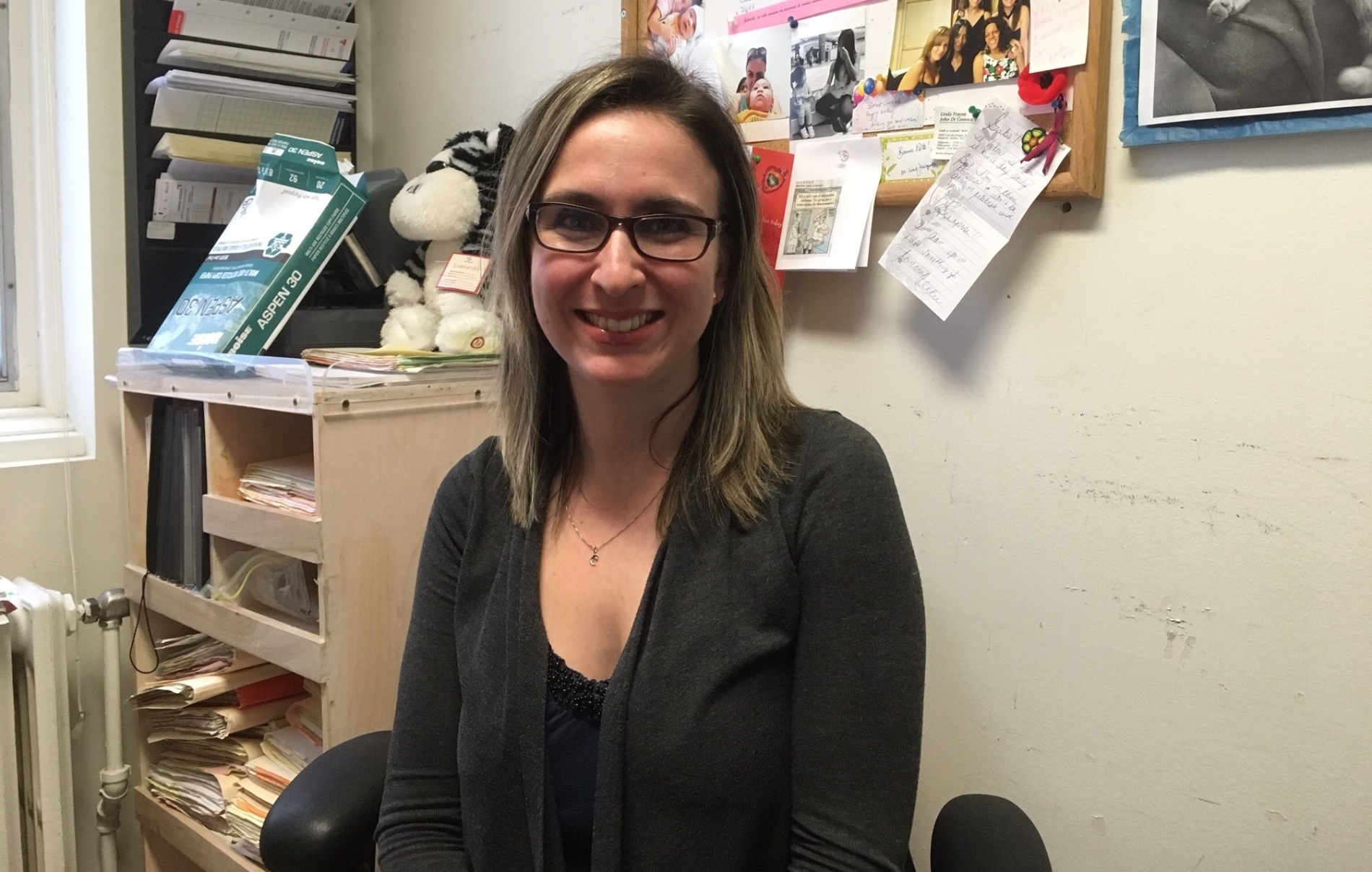 Source : Victor Swoboda, the Neuro

Gabrielle Arsenault can tell you about the joy that comes from giving not just at holiday time or birthdays but throughout the year.

In summer heat or winter chill, Gabrielle scours Montreal's streets for homeless people to whom she can offer "blessing bags" of essential items like toothpaste, toothbrushes, socks, tuques, menstrual pads, cookies – small stuff that has a big impact.

"The Blessing Bag Movement started in the United States. I thought it was great, but I put a tweak on it," says Gabrielle, who has worked for five years at The Neuro as an administrative technician in the pain clinic and the spine clinic.

"Usually people keep a blessing bag handy and if they come across someone in need, they give them the bag. Me, I don't wait, I go out looking. I walk the streets for hours with bags that sometimes weigh ten pounds each. My hands hurt. My feet hurt. But I don't go home until I've given away all my bags."

Gabrielle has given away well over 120 bags since she began in March, 2017. The homeless put great stock in items that most of us take for granted, notes Gabrielle, including socks.

"The minute I give them a bag, they ask whether socks are inside. Right on the sidewalk, they remove their old socks and grab the new ones. It's remarkable to see someone so happy for getting new socks."

Homeless people find companions in dogs and cats, so Gabrielle prepares Blessing Bags for pets as well.

"My first Blessing Bag experience was with a woman who had a cat. They're extremely thankful that the pet gets a bag, too."

Friends and family contribute items for Gabrielle's bags, and she also has a few anonymous donors who give support every month.

"Donations are great and appreciated, but I want people to do this themselves. I'm also trying to get people to focus on how lucky they are. People are always looking for what they want instead of appreciating what they have. If you appreciate everything you have, it changes your whole outlook. You're happier!"

Some people have followed Gabrielle's lead and gone out to distribute Blessing Bags.

"But many people don't want to interact with the homeless and prefer to donate through me. I understand. Not everyone wants to go on this mission. I'm grateful for any way someone can help."

In December friends join Gabrielle in distributing not only bags but sandwiches. Even street people, she found, can be choosy. They'll ponder whether to take chicken or ham.

Gabrielle also donates items too large for her bags to the women at Le Chaînon shelter and the Native Women's Shelter of Montreal.

"Sometimes when they tell me, 'Bless you,' or 'Thank you so much,' I have to back away because I'm in tears! This is why I continue doing it. It just makes me so happy."

Anyone wishing to donate items of food and clothing for Gabrielle's Blessing Bags can leave them in the box next to her office at The Neuro in Room 163A. She also has drop-off boxes at the Montreal General Hospital, Room A5.140, and at the MUHC Glen site—Room B02.9365 (Lana Lerette's office in Radiology). Gabrielle is on Facebook (Blessing Bag Movement) and Twitter: #blessingbagmovement

December 19, 2018