By Diane Weidner

On May 11th, collaboration between McGill University, the University of Ottawa and CAE Healthcare resulted in a full day of lively, interactive obstetrical training at the Steinberg Centre for Simulation and Interactive Learning (SCSIL).

In this pilot training project, McGill medical residents from both the Obstetrics & Gynecology Program and the Anesthesiology Program teamed up with nurses and faculty to practice their clinical, communication and collaboration skills during two separate simulation scenarios.

The goal during medical simulation exercises is to recreate a realistic setting and conditions that allow learners to practice their skills in a safe, controlled environment. After each scenario, the team meets for a debriefing and to receive feedback on their performance. The residents practice essential scenarios that they must learn how to manage, as well as less common scenarios that they may not have the opportunity to encounter during their residency period.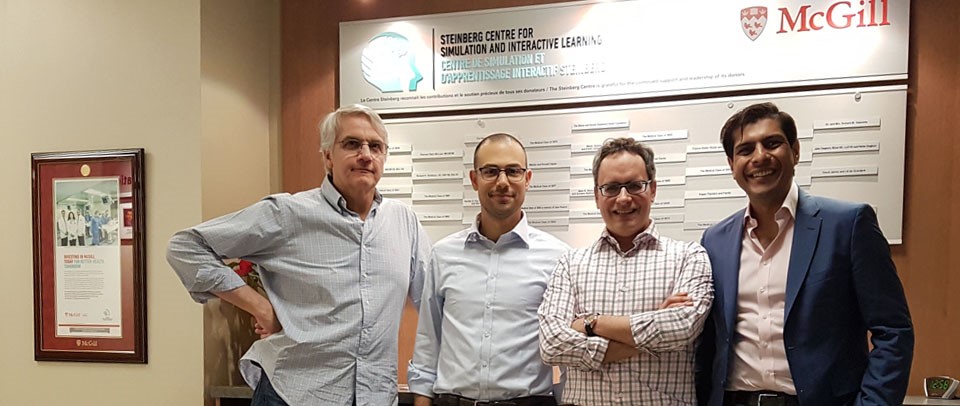 Dr. Luis Monton, Assistant Professor in the Department of Obstetrics and Gynecology at McGill University, had the opportunity to observe obstetrical simulation training during a visit to the University of Ottawa Skills and Simulation Centre (uOSSC) and was inspired to bring this program to McGill. "I recognized that there was a new way to learn, a new way to teach and a new way to communicate with residents and students, and I wanted to be a part of that," explains Dr. Monton.  He approached Dr. Rajesh Aggarwal, Director of the SCSIL and Dr. Glenn Posner, Medical Director of the Simulation Patient Safety Program at The Ottawa Hospital, to get the process underway.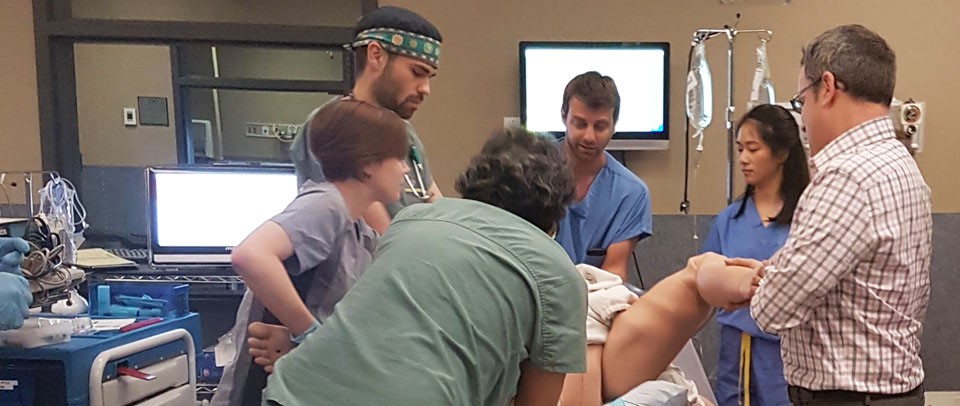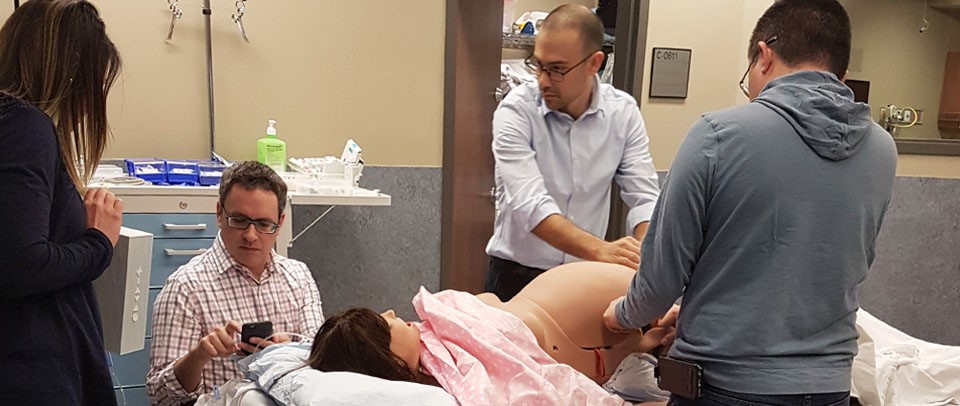 Dr. Posner and his colleague, Dr. Adam Garber were happy to collaborate and share their expertise and training scenarios with McGill. "This is a very natural collaboration and a great opportunity. We are always looking for other simulation centres to collaborate with for teaching and research studies, and McGill is near and dear to our hearts," says Dr. Posner, who is also a McGill Medicine graduate.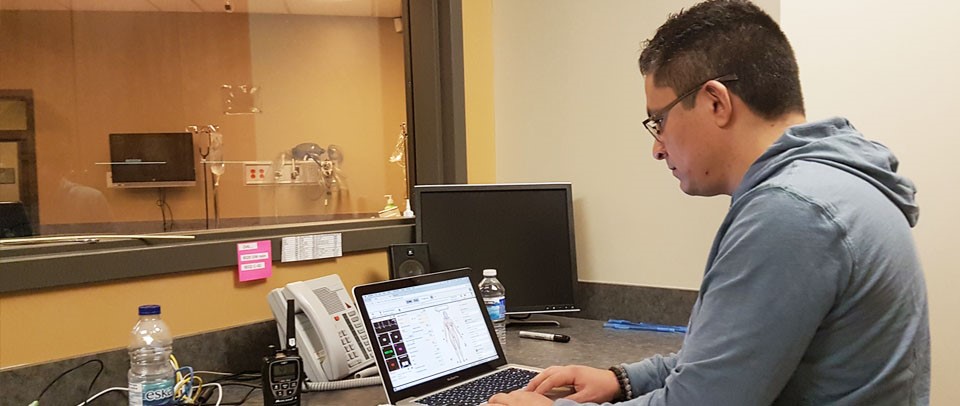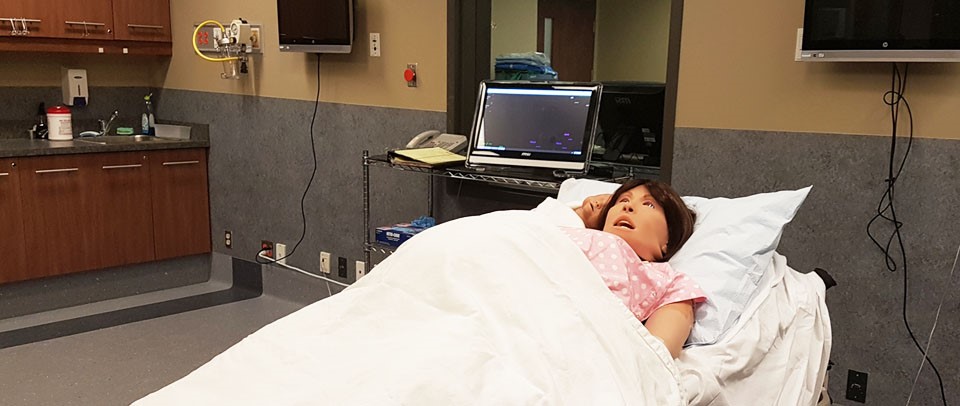 In order to assist with this simulation exercise, Dr. Juan Sevilla, Clinical Educator, CAE Healthcare Academy was on hand with his high-fidelity birthing simulator, Lucina, which was generously loaned to the SCSIL by CAE for the day. Observing the scenario with faculty and technicians from the control room, Juan operated the model's realistic maternal-fetal physiology and responses using software to maximize the team training.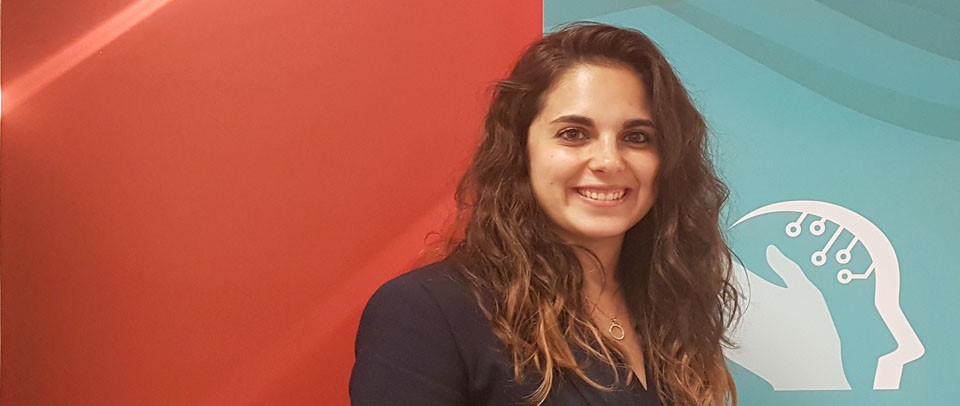 Dr. Milena Garofalo, a senior resident in the McGill Obstetrics & Gynecology Program, also contributed to this simulation project.  "I saw a need in the Program to integrate simulation to improve residents' training," says Dr. Garofalo, who is currently working on her Master's degree and focusing on simulation research with Dr. Aggarwal at the SCSIL centre.  "This is part of a pilot project that the program hopes to continue to grow with similar simulation scenarios in the fall."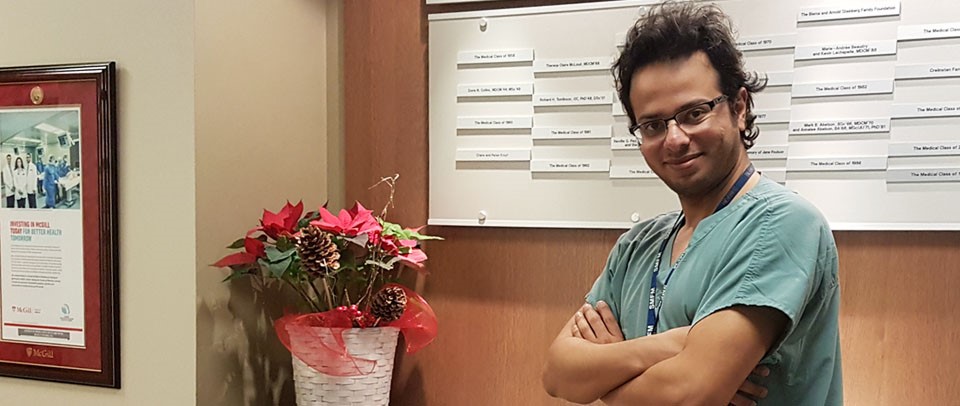 This is great news for Dr. Haitham Baghlaf, a third-year McGill medical resident who took part in this simulation training. "I felt it was important to do simulation in this setting, away from the hospital, where you can make mistakes and learn from them.  There is communication that you cannot teach–even if you talk for hours–as effectively as we did today. I hope that we will have the opportunity to do more simulation exercises often."

June 7, 2017