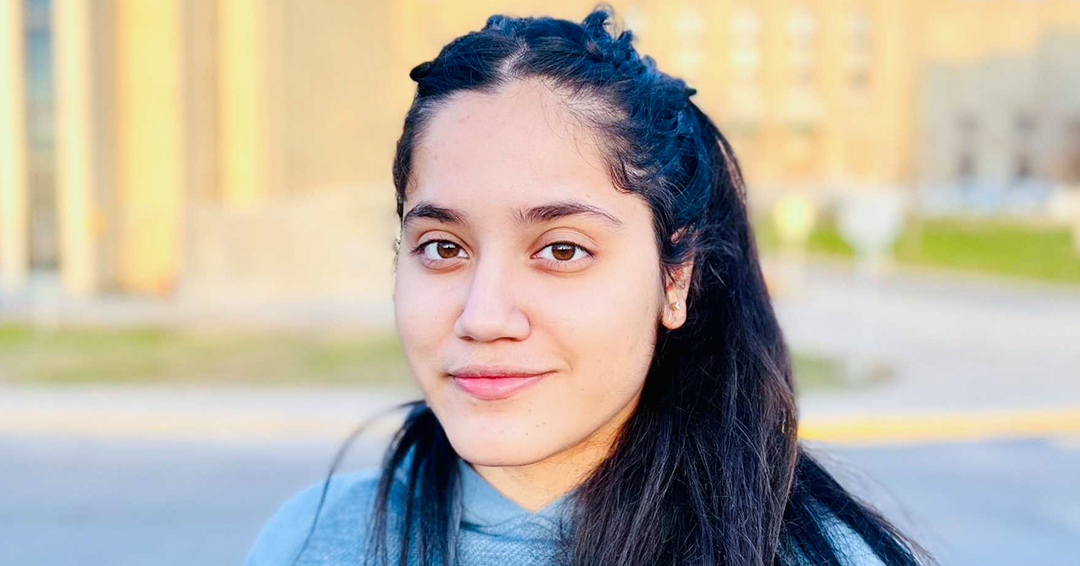 Gauri Sharma, who is currently pursuing her MSc in Electrical Engineering at McGill University, has recently won a scholarship with OBVIA (International Observatory on the Societal Impacts of AI and Digital Technology). Her research focuses on the ethics of Artificial Intelligence, and she is working at the intersection of AI ethics and primary healthcare. She is being supervised and co-supervised by Dr. AJung Moon (Department of Electrical & Computer Engineering) and Dr. Samira A. Rahimi(Department of Family Medicine). She has been a MITACS ('20, '21) scholar in the past and a recipient of their graduate fellowship. She was also awarded OBVIA's succession support scholarship for her ongoing research.
Project Summary (OBVIA)
Gauri Sharma's project entitled AI Ethics Framework for Primary Healthcare: Development & Pilot Study will be used to co-develop an eXplainable intelligent system for the prediction and prevention of risk of cardiovascular diseases in women. The objective of this project is to:
1.) explore the ethical concerns that arise in the use of AI in primary healthcare and, cardiovascular disease prediction and prevention
2.) develop a framework to help tackle the identified ethical challenges.
This research project presents a unique and novel proposal to bridge significant gaps that exist between AI and its implementation in primary healthcare. The AI ethics framework developed will ensure the mitigation of inherent risks that might arise while implementing AI in primary healthcare. This novel framework will ensure that AI is successfully implemented for the prediction and prevention of risk of cardiovascular health in women in an ethical manner. The proposed framework will help AI system developers, patients, primary care providers and other stakeholders who deal with challenges accompanied with the use of AI in cardiovascular health. It will ensure that primary care providers and stakeholders who are involved on the clinical and AI sides are held accountable in a proportionate and appropriate manner for patient safety. It will help create a system that will achieve desirable societal goals and encourage the community's confidence in the adoption of AI technologies.
Congratulations Gauri!