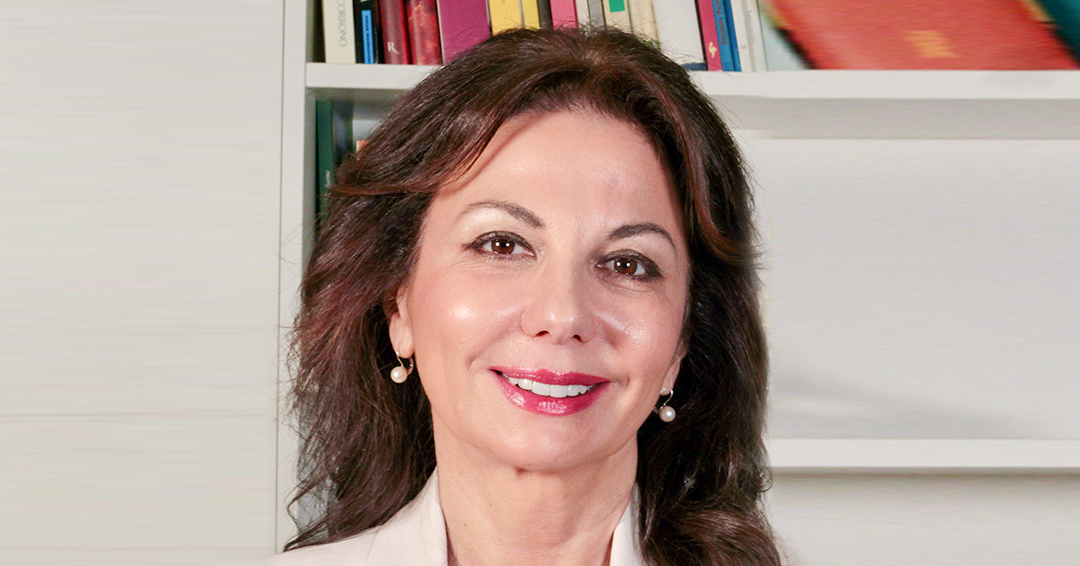 Gabriella Gobbi, MD, PhD, Professor in the Department of Psychiatry at McGill University's Faculty of Medicine and Health Sciences is the 2022 recipient of the International College of Neuropsychopharmacology(CINP) Sumitomo/Sunovion Brain Health Basic Research Award for outstanding contribution in Neuropsychopharmacology. She received the award virtually during a hybrid meeting held in June 2022.
"Receiving a prize is always very emotional for me since it recognizes not an individual scientist, but many people who have worked very hard over the past 20 years in my lab at McGill, investing their passion, intelligence, and curiosity about novel discoveries, and running often very long experiments," says Dr. Gobbi. "It is as if in a single moment of glory, you can see the mountain of effort, and the thousands of days and nights spent in advancing the science for mental health."
Dr. Gobbi received her MD (1991) and her specialty in Psychiatry and Psychotherapy (1995) from the Catholic University of Rome (Italy). She also earned a PhD in Neuroscience at the University of Cagliari (Italy) and finalized a post-doc at McGill University in 2001.
Dr. Gobbi leads a laboratory of basic science (Neurobiological Psychiatry Unit), holds the Canadian Research Chair in Therapeutics for Mental Health, and works as a Staff Psychiatrist at the Mood Disorder Clinic of the McGill University Health Centre.  Her research approach spans from bench to bedside, bridging the gaps between fundamental and clinical research.
Her lab is interested in understanding the pathophysiology of mental diseases and discover new treatments and cures for them, studying the short- and long-term effects of cannabis use in mood and anxiety, and the potential beneficial effects of the drugs acting on the endocannabinoid system (endogenous cannabis) in the cure of mental diseases.  Her lab also discovered and developed novel selective agonists of the melatonin MT1 and MT2 receptors for pain, insomnia, and anxiety. More recently, she published research unveiling the mechanism of action of LSD and psychedelics  in social anxiety and post-stress anxiety.
Dr. Gobbi is author of more than 120 highly cited manuscripts in high impact journals, 20 book chapters, one book and inventor of international patents in psychopharmacology. Her research is highly financed by governmental agencies and the private sector. In recognition of her achievements she was awarded with the Canadian College of Neuropsychopharmacology (CCNP) Young investigator Award in 2012, the Venezia Prize in 2015 and the Samarthji Lal prize in 2017, as well as the McGill University Principal's Prize for Media Engagement in 2019.
A trilingual speaker, Dr. Gobbi has been invited to speak at conferences around the world and has served as reviewer/editor for many journals and international granting agencies in Europe and the United States of America.
Dr. Gobbi served as an expert witness for the Canadian Senate (2012), the Ministry of Health (2019) and the Ministry of Justice (2019) of Quebec regarding cannabis legislation and her studies on cannabis have influenced policies, including raising the minimum legal age for cannabis consumption from 18 to 21 in Quebec as well as banning the advertisement of cannabis.
Congratulations Dr. Gobbi!