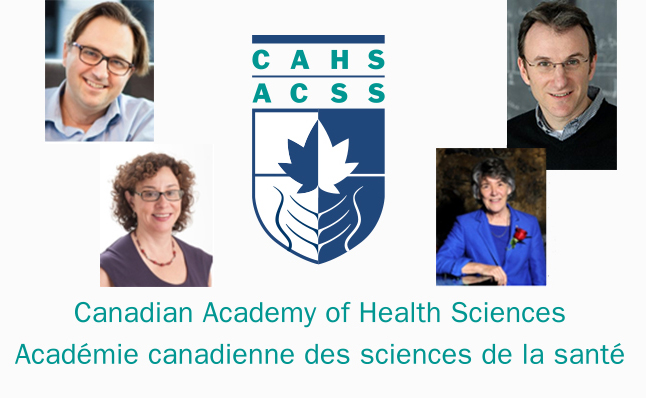 The Canadian Academy of Health Sciences (CAHS) recently recognized four McGill representatives as leaders in the health sciences through their election as CAHS Fellows, one of the highest honours for individuals in the Canadian health sciences community. Elections are based on a nominating and peer review process that seeks to recognize those who are marked by a record of substantial accomplishment.
The four newly elected Fellows from McGill are:


Marcel A Behr

Director of the McGill International TB Centre and Microbiologist-in-Chief at the McGill University Health Centre, Dr. Behr trained at the University of Toronto, Queen's, McGill and Stanford, developing expertise in the molecular epidemiology and pathogenesis of tuberculosis (TB).  Dr. Behr applies bacterial genetics to track TB with DNA-fingerprints and to identify virulence factors of the bacterium that causes TB. His work has been recognized in Quebec (Chercheur National Award of the FRSQ), Canada (Joe Doupe Award of the CSCI) and beyond (Election to the American Society for Clinical Investigation).


Susan R Kahn
Founding Director of the Jewish General Hospital's Centre of Excellence in Thrombosis and Anticoagulation Care and the McGill Thrombosis Fellowship Program.  Dr. Kahn's internationally-recognized research focuses on prevention and treatment of venous thromboembolism. She is a Tier 1 Canada Research Chair and was a Chercheur National of the Fonds de recherche du Québec-Santé. She was recently awarded a prestigious 7-year CIHR Foundation grant, and a 5-year CIHR grant to lead a national venous thrombosis research network. She has published more than 200 papers in peer-reviewed journals.


Ann C Macaulay
A world-wide leader of participatory research with Indigenous communities, Ann received her medical degree from the University of St. Andrews, Scotland and immigrated to Canada in 1970. At McGill University she became the leader of the Centre for Participatory Research (PRAM) and the Kahnawake Schools Diabetes Prevention Project. Her advocacy for respectful research partnerships has resounded around the world and resulted in her membership in the National Academy of Medicine (formerly Institute of Medicine) and induction into the Order of Canada among other honours.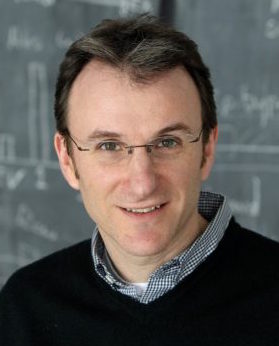 Gustavo Turecki
One of Canada's leading clinician-scientists in mental health, Dr. Turecki's research programs are of both strong international impact and of direct relevance to Canadian society. His research has established one of the leading and most ambitious international research programs in suicidal behavior, and his work has shaped our understanding of the epigenetic mechanisms that influence the development of vulnerability for mood disorders and suicide in human populations.

Fellows elected to the Academy are recognized by their peers nationally and internationally for their contributions to the promotion of health science and have demonstrated leadership, creativity, distinctive competencies and a commitment to advance academic health science. Election to Fellowship carries with it a covenant to serve the Academy and the future well-being of the health sciences irrespective of the Fellow's specific discipline.

CAHS is Canada's first national advisory body of healthcare leaders and researchers from across the country.

Congratulations to our newly elected Fellows!

For more information, including a complete list of Fellows, please visit: http://cahs-acss.ca/new-fellows/.

September 20, 2016