Congratulations to Wajih Jawhar of the Cancer Research Program!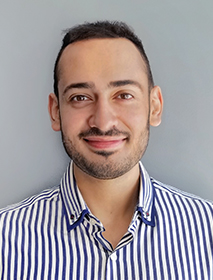 Source: RI-MUHC
Wajih Jawhar, a research assistant and former trainee at the Research Institute of the McGill University Health Centre (RI-MUHC), has been named a member of the newly launched Youth Advisory Council of The Institute of Human Development, Child and Youth Health, one of the Canadian Institutes of Health Research (CIHR). He recently completed his M.Sc. under co-supervisors Livia Garzia, PhD (Cancer Research Program) and Nada Jabado, MD, PhD (Child Health and Human Development Program) and graduated from McGill University with an excellence award in human genetics.
"During my two-year term, I aim to help establish projects that directly support research priorities and foster the skills and talents of our bright young researchers," says Jawhar.
The council is a group of diverse young Canadians who are passionate about health and health research, and they bring the voice of the youth directly into conversations about priority development, policies and issues that impact Canadian communities from coast to coast to coast.
Read about the 12 outstanding young council members from across Canada on the CIHR website.
October 20 2020