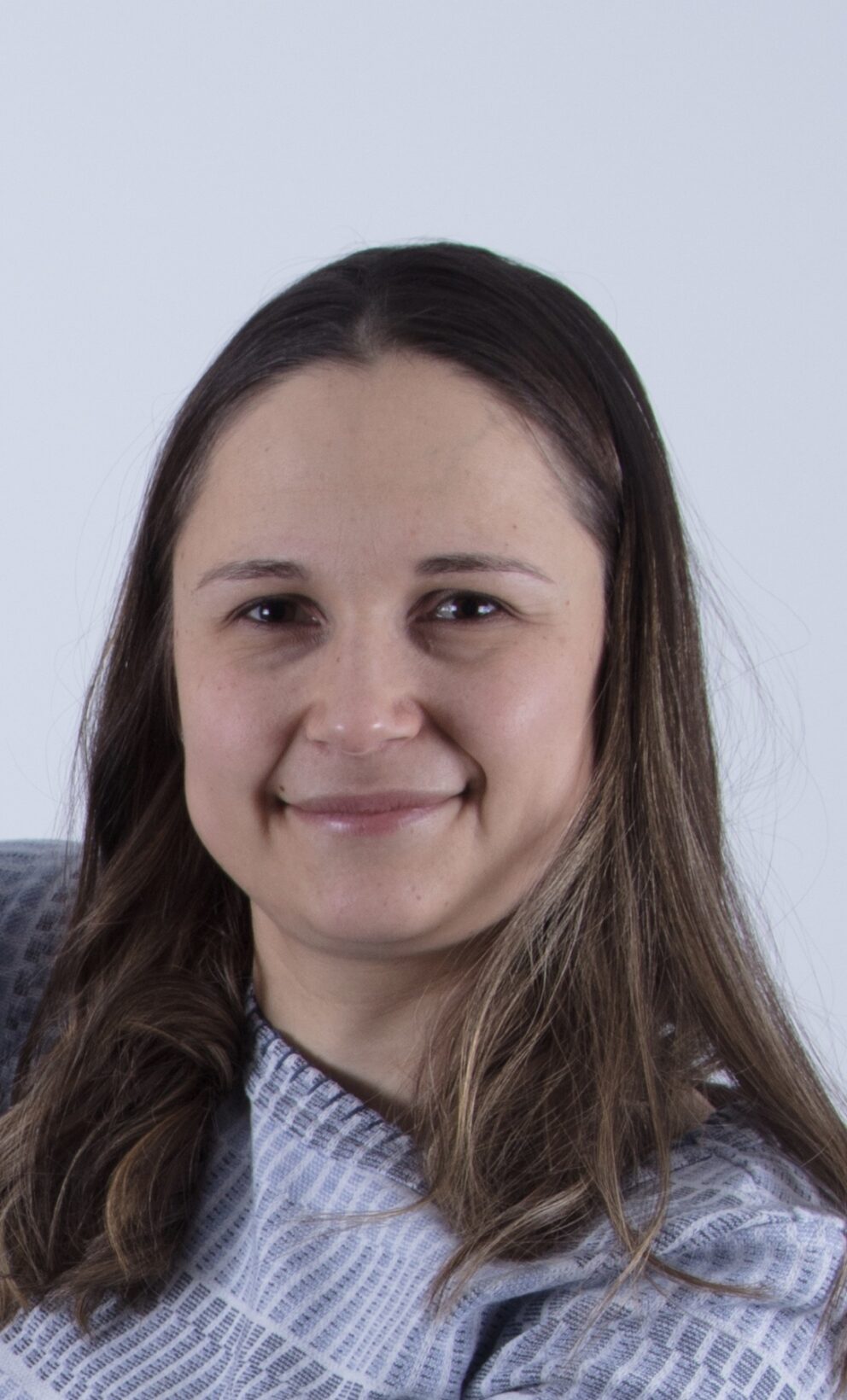 By Christina Kozakiewicz, Ingram School of Nursing

Our dedicated faculty members are the heartbeat of the Ingram School of Nursing (ISoN). Learn more about McGill Nursing educators via Focus on McGill Nursing Faculty. In this edition, Oxana Kapoustina shares her passion for nursing and teaching, and much more. Prior to taking on a full-time faculty lecturer position at the Ingram School of Nursing (ISoN) in 2018, Oxana worked as a nurse clinician at McGill University Health Centre's Emergency Department (Glen campus) where she was actively involved in educational and nursing orientation activities. She continues to practice in the Emergency Department and holds CNA certification in Emergency Nursing.

Why did you choose to become a nurse?
The answers to the questions 'why did you choose a career in nursing?' and 'why are you a nurse today?' are quite different. From an early age, I knew I was going to work in healthcare. I remember, at five years old, making Play-Doh models of animals and giving them injections to 'make them feel better.' I think this innate desire to make things better, coupled with my interest in all things science, is what would eventually lead me to a career in nursing.

My education was varied. I attended a specialized art-focused high school, and I studied physiology and environmental sciences as part of my Bachelor's degree, then biochemistry for my first Master's, but ultimately, I gravitated to the profession of nursing. It fulfilled my desire for knowledge about the human body, its anatomy, physiology, psychology, and much more, because in nursing, you never stop gaining knowledge. Of course, I believed I was also making a difference.

I did not completely understand this inherent ability of nurses to make a positive change in the lives of families until a couple of years after I started my practice. This realization is what made me go from liking what I was doing to loving my profession and making it a lifelong commitment: I understood the humanity of the nursing profession. I learned about the infinite privilege of being there with patients and families, being allowed into their lives and being able to make a difference: to provide support for someone who is scared, to be that person who says the encouraging words, or to hold someone's hand through difficult times. That is when I understood what nursing really is: a calling, a commitment to healing, to maintaining humanity in situations that seem to strip us of it all. This is why I am a nurse today.

Nursing is a profession that allows me to do it all: learn, use my knowledge to its full potential, and channel my inner artist and creativity into my care—whether it be figuring out how to set up a patient's space, how to talk to a family, or how to organize a particular research study. This is the profession that keeps me human and makes feel fulfilled, every day.

What is your area of expertise or specialization and why?
I am a critical-care nurse at heart. After graduating, I immediately started working in the Emergency Department of the Royal Victoria Hospital. I loved the pace; I loved the high-tech environment, which, while very demanding, allowed me to explore my full potential via independent thinking and being quick on my feet. I also got to work with an amazing team of diverse professionals, all committed to their work. For a new graduate, it was an incredibly challenging and stimulating field to be in. I also enjoyed being able to take concrete steps to solve problems and then seeing immediate results. With experience, my view of emergency nursing changed and grew into an understanding of what it really means to be present for the patients and families in times of crisis. First, I became an emergency nurse for the opportunities to learn and the challenges presented by this practice. Now, years later, I am an emergency nurse because it gives me the opportunity to support patients and families through a time of turmoil and turbulence, and to be their support when they lose their footing.

What motivated you to join the faculty at the Ingram School of Nursing?
Joining the faculty at the Ingram School of Nursing was, for me, like coming home. While doing my Master's degree at the ISoN, I remember daydreaming about one day coming back and contributing to scholarship and research at the School. After practicing nursing and being involved in research activities for a number of years, I felt ready. Today, as an ISoN faculty member, I have the incredible opportunity to help develop and improve nursing practice through my teaching and contributions to the development of our Critical-Care curriculum.

What do you love the most about your job?
I love the multitude of opportunities, in research, teaching and nursing practice. The ability to constantly learn and to make changes in the lives of patients and families, and to see the positive impact of our actions.

What is something you want people to know about nursing in general?
Nursing is not an individual-focused profession – it is interrelational, it is about working with people – patients, families, and members of the healthcare field. To be able to create good nursing practice, one needs to learn to recognize and respect the intricacies of interpersonal relationships and to honour the infinite ability of each person to heal.

April 12, 2019