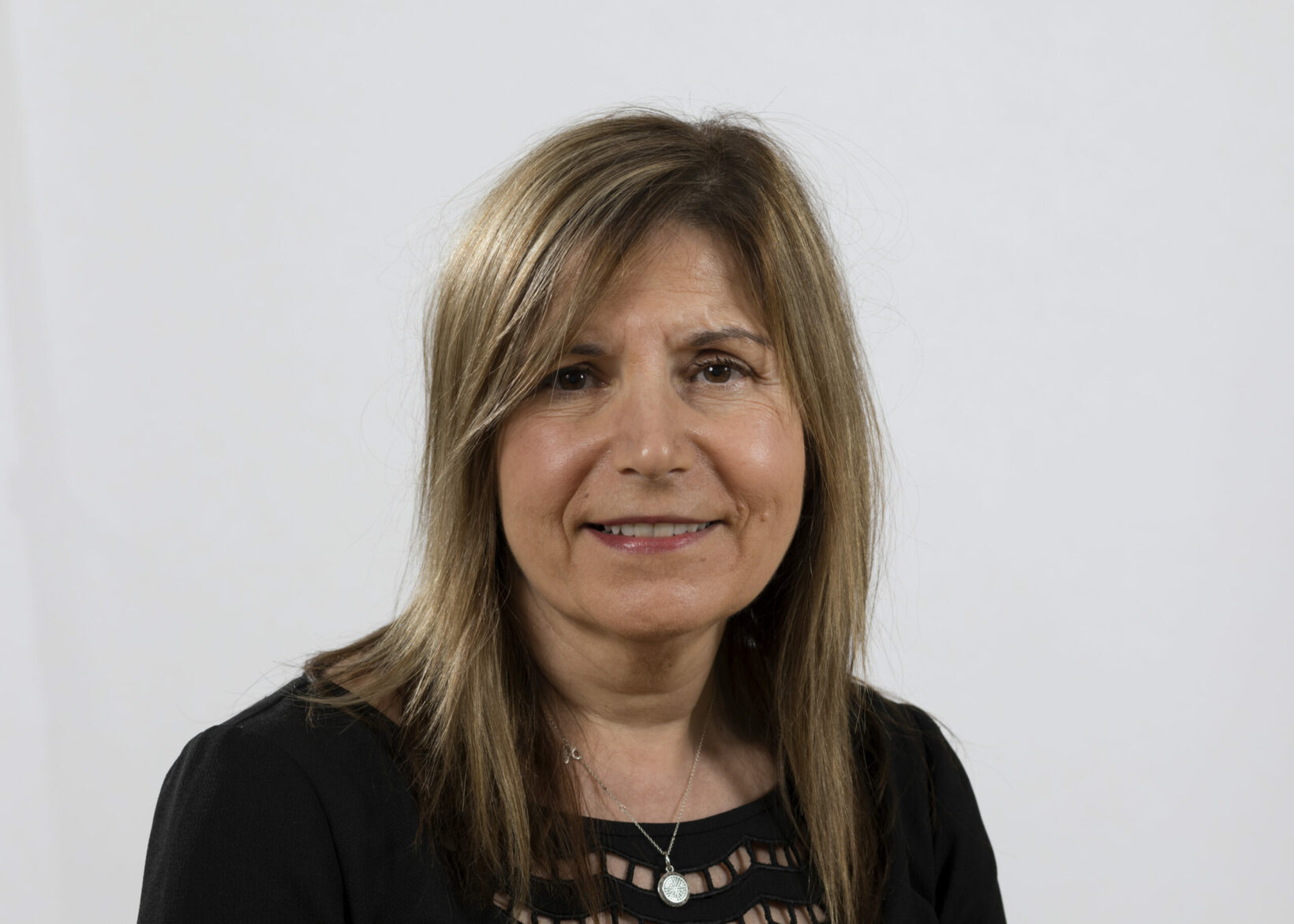 By Christina Kozakiewicz, Ingram School of Nursing

Our dedicated faculty members are the heartbeat of the Ingram School of Nursing (ISoN). Learn more about McGill Nursing educators via Focus on McGill Nursing Faculty. In this edition, Maria Di Feo, RN, M.A.Ed., shares her passion for the connection with patients, the interactions with their families and much more. Prior to taking on a full-time position at McGill University in 2010, Maria was as a nursing teacher at Vanier College for several years. She as an extensive clinical background in oncology nursing and psychiatric nursing having worked as a bedside nurse for over 25 years.

Why did you choose to pursue nursing/to become a nurse?
I decided to study nursing many years ago. At seventeen I debated between becoming a nurse or becoming a teacher. It was a difficult decision to make and, in the end, I chose nursing. I think the main reason why I chose nursing was that I enjoyed interacting with people. I was a teenager who enjoyed listening to people's stories; I was curious about their lives.  Often people's stories were about their struggles, their challenges and I found myself offering support and reassurance to them and people seemed to appreciate my actions. At seventeen I envisioned nursing would be like embarking on a long adventure – meeting and connecting with many different people, getting to know their stories, and helping them along their life journey.

What is your area of expertise or specialization and why?
I was a bedside nurse for twenty-five years. I began my nursing career in Adult Oncology and worked in the field for around ten years. Caring for patients living with cancer and their families was both a challenging and rewarding experience. I celebrated successful responses to treatment with patients and families and accompanied patients and families during the end-of-life process. Witnessing that I was making a difference in patients' and families' lives by addressing their physical and emotional suffering gave me strength and motivation to continue working with this demographic. I met many remarkable people who taught me so much about life and for this, I will be forever grateful. I learned at a young age that life is a precious gift that should not be taken for granted.

My great passion for the psychosocial aspect of nursing – connecting with patients, exploring their struggles, discovering their life stories, led me to move from oncology to psychiatry. In my personal life I enjoyed interacting and connecting with adolescents and considered adolescence as being an exciting period; a time filled with possibilities, hope, dreams and potential for growth. So, I chose to work with adolescents experiencing mental health issues. I worked with this population and their families for fifteen years. I was part of a dynamic interprofessional team whose focus was patient- and- family-centered care. We supported adolescents and their families during difficult and challenging experiences, providing them with support and hope and helped the adolescents manage their illnesses and embark on a path of recovery. Working with this population was a very gratifying experience as I witnessed how the team's approach and dedication contributed to improving the adolescents and their families' health and quality of life on numerous occasions.
What motivated you to join the faculty at the Ingram School of Nursing?

I have always loved learning and academia and I had an interest in becoming a teacher when I was in my teens.  So, after 25 years of bedside nursing I decided to accept a teaching job at Vanier College. While at Vanier College, I also had the opportunity to replace the Nursing Clinical Placement Coordinator, for Dawson, John Abbott and Vanier College, for a period of two years. My experience with coordinating clinical placements for the colleges brought me to the ISoN in 2010 when I joined the faculty in the role of Clinical Placement Coordinator.

I had enormously enjoyed teaching at Vanier College and I wanted to be a better teacher so soon after I joined the ISoN, I enrolled in the Master of Education Program at McGill University. During the time that I was the Clinical Placement Coordinator at the ISoN I also had the opportunity to do some teaching, which I genuinely enjoyed. Last year my role changed from Clinical Placement Coordinator to Faculty Lecturer. I am now teaching full- time and enjoying it immensely.
What do you love the most about your job?

I am very lucky; I have been able to pursue both of my dream jobs: nursing and teaching. Personally, I find that the two professions share similarities; both nurses and teachers have the opportunity to engage with people and contribute to their growth and development. Nurses help patients and families meet their health goals and teachers help students meet their learning goals.

What are top three (doesn't have to be three, could be one, could be ten!) things you want people to know about nursing in general?
Nursing is a profession that can lead to many different paths; bedside nursing, community nursing, management, research, education – there are so many possibilities. Your journey will differ depending on which path you choose, the rewards along the journey will also differ – but I'm pretty confident that your journey will add a sense of purpose to your life and teach you some very valuable life lessons.
June 14 2019