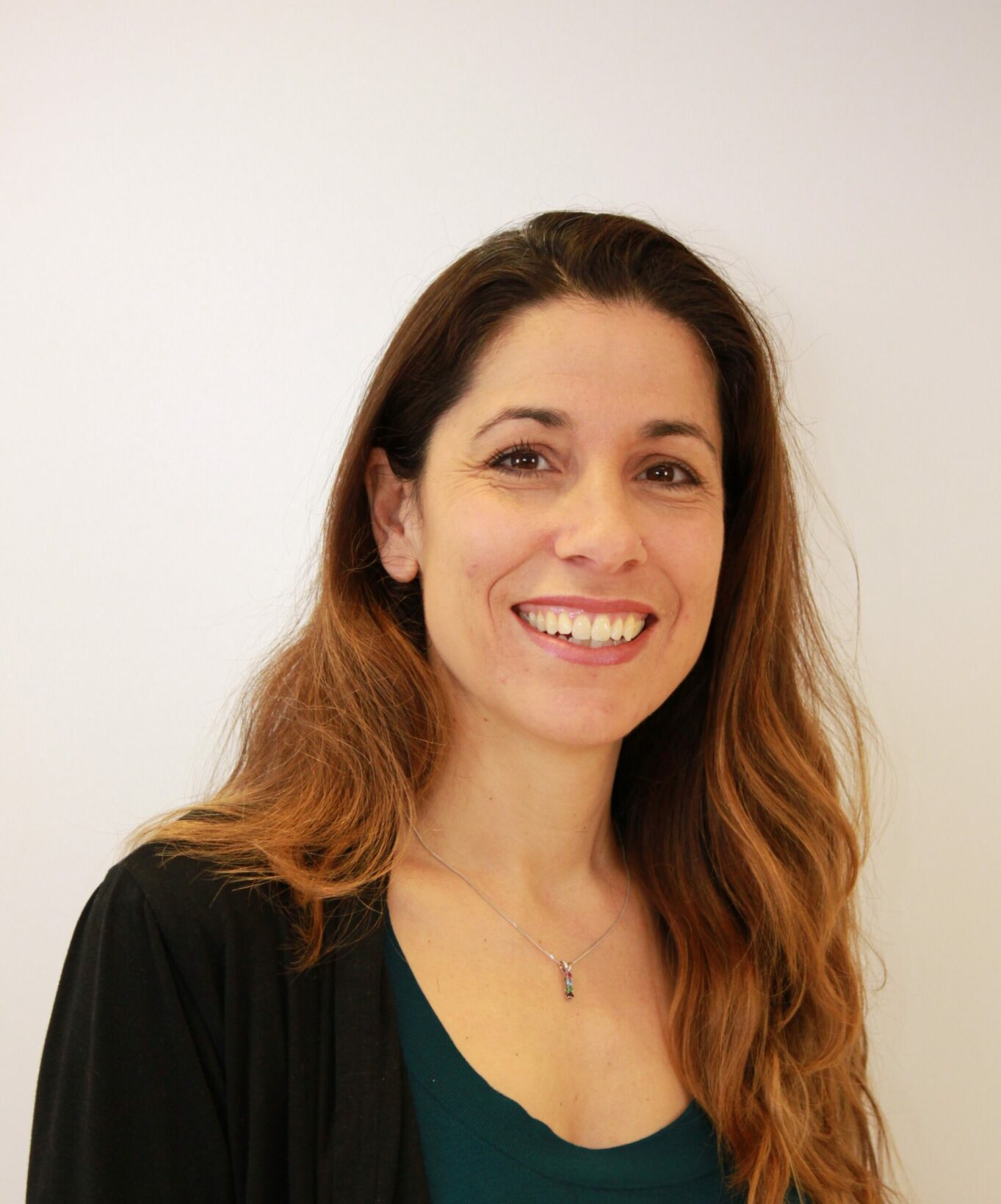 By Christina Kozakiewicz, Ingram School of Nursing

Our dedicated faculty members are the heartbeat of the Ingram School of Nursing (ISoN). Learn more about McGill Nursing educators via Focus on McGill Nursing Faculty. In this edition, Irene Sarasua, RN, shares her passion for perinatal and women's health. Prior to joining the School, Irene was Clinical Nurse Specialist in Maternal-Child Health and subsequently Head Nurse of the Family Birthing Centre and Antepartum Units of the Jewish General Hospital. She is an International Board Certified Lactation Consultant and holds Canadian Nurses Association certification in Perinatal Nursing.

Why did you choose to pursue nursing/to become a nurse?
I did my undergraduate degree in International Development Studies. The degree was part of a co-op program, and I did a one-year stage in India with a non-governmental organization (NGO) working in maternal-child health in rural communities. This was the birthplace of my passion for health, in particular, perinatal and women's health. While in India, I also spent a lot of time learning about various complementary health modalities, including homeopathy, meditation, and acupressure. I left India determined to become a naturopathic doctor, specializing in women's health. I was going to complete my degree and apply to the Canadian College of Naturopathic Medicine in Toronto. Over the following few years, after more work and travel overseas, encounters with exceptional nurses, and the discovery of the Direct-Entry Master's Program in Nursing at McGill, my naturopathic medicine aspirations morphed into nursing. I wanted to bring more health-related skills to the work I was doing. Nursing seemed to be the right fit… and it was!

What is your area of expertise or specialization and why?
My specialization is in perinatal nursing, with a particular focus on breastfeeding. I went into nursing knowing that I wanted to work with this population. I didn't explore much further than my first job at the Jewish General Hospital as a clinical nurse specialist (CNS) in maternal-child health. Though I moved around in terms of positions, I always remained in perinatal health.

 What motivated you to join the faculty at the Ingram School of Nursing?
I had been a part-time faculty member for many years while working at the Jewish General Hospital in various capacities, such as CNS, Head Nurse, and clinical consultant. In all of my roles, my favourite part of the work was facilitating, teaching, and working together toward a common goal. In speaking to faculty members at the School, I came to learn about our new facilities, resources and initiatives. My interest was piqued. When postings came up, I was prepared for this next step.

What do you love the most about your job?
I love teaching, and the learning that comes with it. I love students' curiosity, feedback, and passion.  I also love being surrounded by such dedicated, knowledgeable and generous colleagues who share a common vision of teaching for the purposes of learning, and of building an exceptional nursing workforce. It's pretty amazing.

What are top three (doesn't have to be three, could be one, could be ten!) things you want people to know about nursing in general?
Mostly, I want people to know the real scope of all that nurses do, and the impact that they have on health outcomes—all dimensions of health—around the world, and in so many different settings. The breadth and influence of nursing is astounding. I look forward to the day when this becomes general knowledge and nurses' impact can be even greater.

June 26 2019