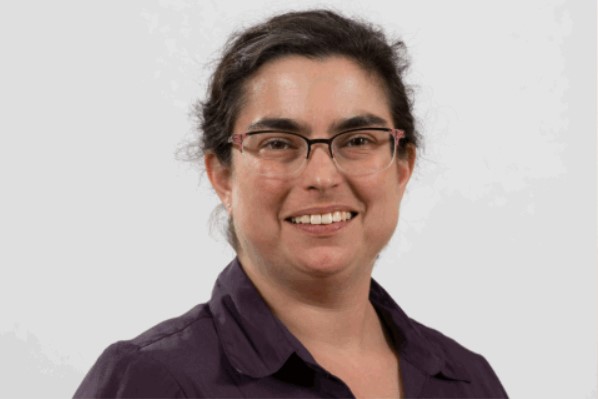 By Oscar Morales Lopez, Ingram School of Nursing 

Our dedicated faculty members are the heartbeat of the Ingram School of Nursing (ISoN). Learn more about McGill Nursing educators via Focus on McGill Nursing Faculty. In this edition, Caroline Marchionni, RN, MScA, shares her passion for knowledge transfer, and much more. After graduation from McGill, Caroline worked in neurosurgery and then became a Knowledge Broker at the McGill University Health Centre in the Transition Support Office. She has been involved in teaching at the undergraduate level since 2007 before taking on a full time position in August 2016.

Why did you choose to become a nurse?
I took a roundabout path to nursing. After doing Honours Psychology and then a Masters in Administration, I stumbled upon the Direct Entry Nursing Program at McGill. My roommate at the time was studying nursing and I was intrigued by the various topics she was studying. Given my administration background, my master's research project focused on organizational change in healthcare and the barriers to implementing new practices. I was drawn to the variety of roles that nurses take on both clinically, and in administration and in teaching.

What is your area of expertise or specialization and why?
I started off as a neurosurgery nurse due to the simple fact that the Montreal Neurological Hospital was one of the only MUHC sites that was air conditioned at the time! Then, after an 8 year stint as a knowledge broker at the Transition Support Office during the MUHC redevelopment project, I began working part-time in radiation oncology. I missed working with patients! I now work in ambulatory palliative care as well. It is tough sometimes but each patient has a complex story that shows resilience in the face of life-limiting disease. Now, combining clinical practice with teaching allows me to bring real-life examples to my students and gives me important insights into the realities of the Quebec healthcare system.

What motivated you to join the faculty at the Ingram School of Nursing?
I have been teaching my whole life, starting with 3-year-olds in swimming lessons. After graduating from the Direct Entry Masters program, I took on a lecture course at the ISON and that was the end of it. As a teacher, I wear so many hats. But primarily, I am a coach and a guide for my students. I help them develop the foundation to go forth and grow as healthcare practitioners. When my ex-students become my colleagues at the clinic, it is a very big moment of pride. When I was hired in 2016, I knew I had found my new professional home at the ISON.

What do you love the most about your job?
I love most the freedom to be creative and to lead innovations in nursing curriculum. Melanie Gauthier, a fellow ISON colleague (and, once upon a time, my student) and I are developing a better way to teach vascular access and infusion nursing to entry to practice students. We saw a need and we are given the time and space to develop better teaching practices.

What is something you want people to know about nursing in general?
Nurses have a very dark sense of humour and nothing surprises us anymore.

October 2 2019