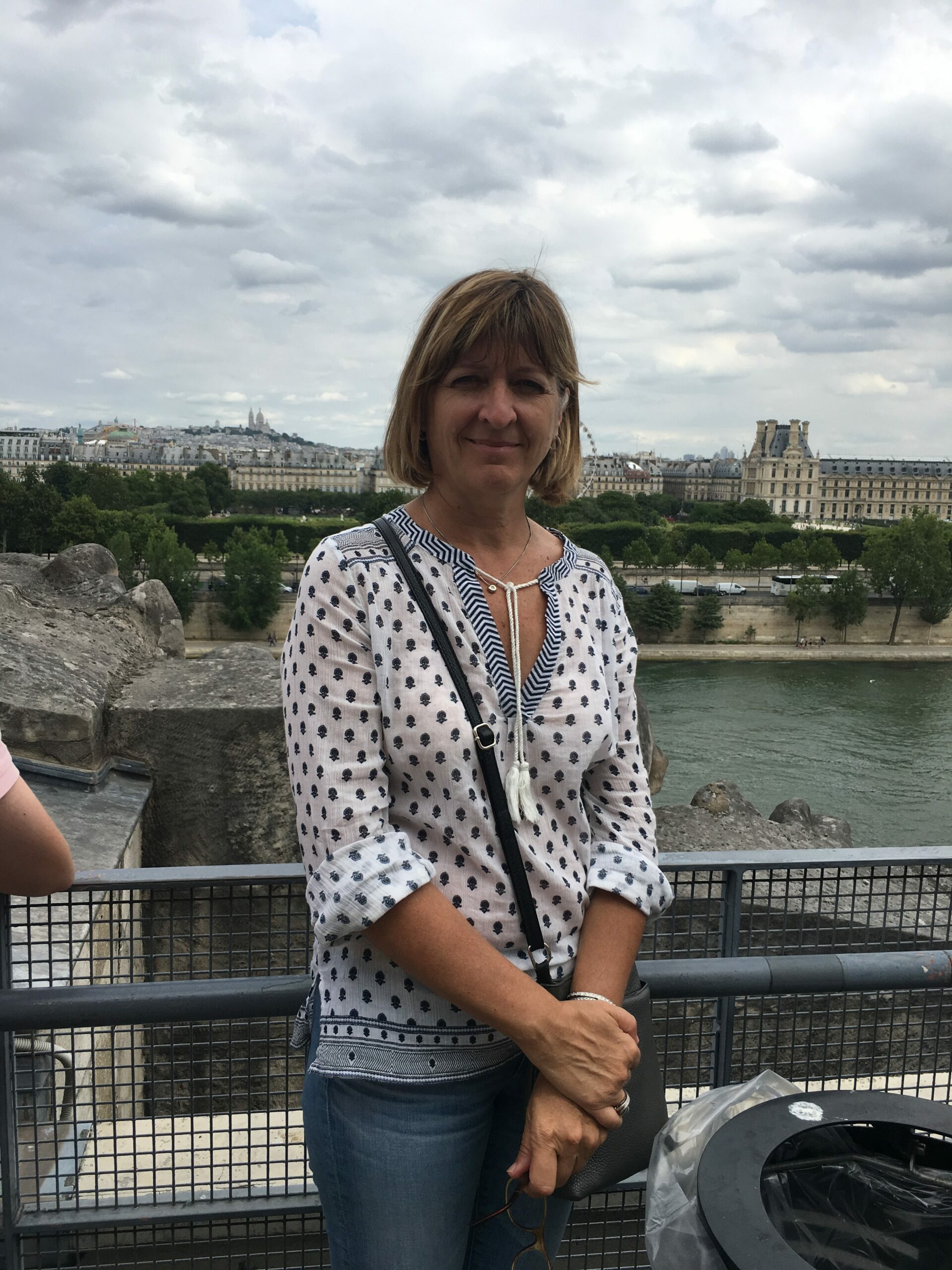 By Christina Kozakiewicz, Ingram School of Nursing

Our dedicated faculty members are the heartbeat of the Ingram School of Nursing (ISoN). Learn more about McGill Nursing educators via Focus on McGill Nursing Faculty. In this edition, Carmen Loiselle shares her passion for psychosocial issues in health and illness, and much more. Dr. Carmen Loiselle holds a Ph.D. (double major) in Psychology and Nursing from the University of Wisconsin-Madison, USA. She is Associate Director, Research, at the ISoN and Professor at the ISoN and the Gerald Bronfman Department of Oncology, as well as Program Director for psychosocial oncology and oncology nursing at McGill University.

Why did you choose to become a nurse?
Since I was about five years old, I knew that I wanted to be a nurse.  I had a natural tendency to always run toward those who were hurt and try to help them 'fix it,' whether they were in pain physically or emotionally. While working for six years as a medical-surgical nurse, I became fascinated with the processes that patients went through while admitted to the hospital, and that is when I decided to enroll in graduate school in Madison, Wisconsin to learn more about psychosocial issues in health and illness.

What is your area of expertise or specialization and why?
My program of research focuses on developing and investigating the effects of innovative e-health/m-health interventions on health-related outcomes such as quality of life, empowerment and health care service utilization by individuals newly diagnosed with cancer. I also investigate how individual differences (e.g., distinct preferences for cancer information) affect the illness experience and outcomes. I'm hopeful that my contributions to the field make a difference in the lives of individuals affected by cancer.

How did you come to this work? What led you to it?
My interest in research was sparked during my time as a research nurse in the Clinical Research Unit at the Royal Victoria Hospital. I noticed that patients had clear preferences for care and that the usual 'one-size-fits-all' approach was not adequately meeting their needs, which in turn, seemed to affect their health behaviours and outcomes. These clinical observations prompted me to return to school and develop a program of research focusing on how to best support individuals facing health challenges and enhance their experience through person-centred care.

What are the next steps/future directions for this work?
Given the growing scientific interest in further personalizing cancer treatment and care, our work is most timely. We plan to continue using information technology to tap into people's health and care experiences and refine psychosocial interventions to ensure that they are more accessible and truly meet the needs of patients. We also are in the midst of developing a community-based cancer survivorship program and research unit as individuals' needs post cancer treatment often remain acute with few available services. There are several additional exciting projects underway, including the development of an interactive platform for women genetically at risk for breast cancer and the testing of the "world's largest social media platform" for individuals with cancer. These LoiselleLab initiatives are described at www.loisellelab.ca.

My program of research has been generously supported by CIHR, NCIC, FRQ-S, SSHRC, CPAC, the Rossy Cancer Network, the Indo-Canadian Shastri Foundation, and RRIISIQ, as well as hospitals, private donors, and McGill University. I greatly acknowledge the immense support of McGill University through being awarded the Christine and Herschel Victor/Hope & Cope Research Chair in psychosocial oncology (2011-2021) as well as the support of the Jewish General Hospital, the Centre for Nursing Research (JGH), the Lady Davis Institute and Hope & Cope.

In my new role as Associate Director of Research at the Ingram School of Nursing, I look forward to further academic interactions with my esteemed colleagues. I continue to be very much impressed by their talents, dedication and their propensity to excel in so many areas. Together I believe that we are truly making a difference in the lives of individuals facing health-related issues, students, clinicians, scientists and various stakeholders within health care systems, both locally and abroad.

January 28, 2019