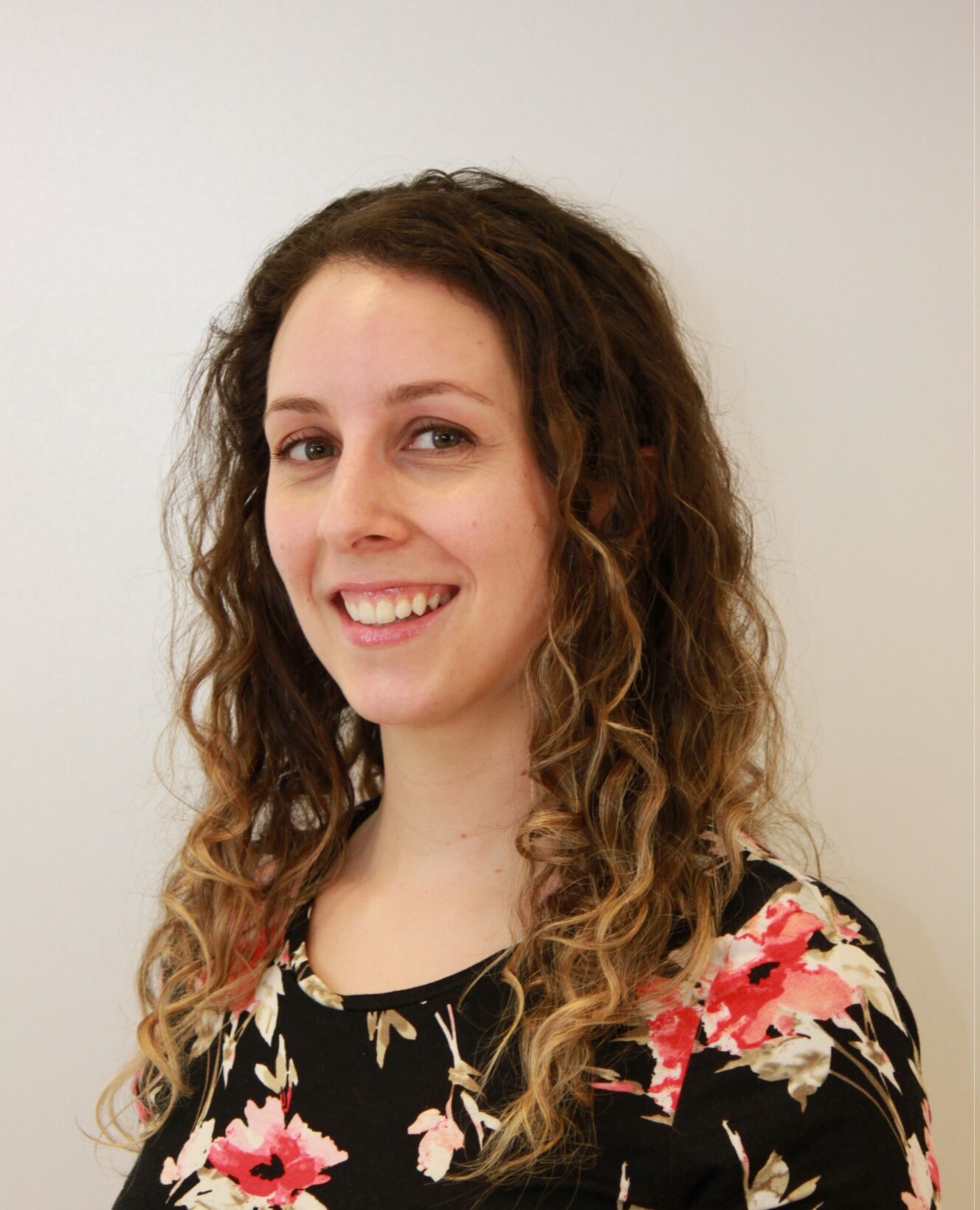 By Christina Kozakiewicz, Ingram School of Nursing

Our dedicated faculty members are the heartbeat of the Ingram School of Nursing (ISoN). Learn more about McGill Nursing educators via Focus on McGill Nursing Faculty. In this edition, Amelie Samson, RN, BN, shares her passion for nursing, the fast-paced nature of critical care, and much more. With half a dozen years of field experience under her belt in the emergency-room setting, she has turned to teaching to share her knowledge and hands-on approach to clinical nursing and emergency skills with the next generation of nurses as a Clinical Nurse Educator.

Why did you choose to pursue nursing/to become a nurse?
It wasn't my initial career plan, but ever since my first semester in nursing, I knew it was the right path for me. Initially, I went into psychology-related programs in CEGEP and university, but I was struggling to see it as the right fit for me. I've always liked taking care of people, and in parallel to my studies, I realized I was acquainted with and enjoyed the medical aspects of caring for people through my work as a lifeguard; rescuing drowning victims, cleaning and putting a dressing on a wound, practicing CPR, etc. So, it was eventually on a whim that I decided to head into nursing, not really knowing what to expect. The only real image of a nurse I had in my mind was akin to a mini doctor. And while I quickly learned that it's much more than that and quite different, as I mentioned, from the very first semester, I realized nursing was meant for me.

What is your area of expertise or specialization and why?
My area of expertise is the emergency department. I love the adrenaline and action of critical care. Without having previously set foot in the ER, I knew when I started nursing that I wanted to be in that environment. I've worked with babies, children, teens, adults and elderly, and having a variety of different and unique patients made every new day interesting. The fast pace, the necessity of critical thinking, and the need to anticipate next steps are all highly motivating factors for me. Even though it clearly isn't the easiest department for a brand new nurse—having to hit the ground running—I believe it's helped me learn so much, so fast.

 What motivated you to join the faculty at the Ingram School of Nursing?
A friend told me about an available position, and it turned out to be perfect timing. After experiencing the different positions in the emergency department (stretchers area, ambulatory, triage, reanimation, etc.) I needed a new challenge. The position at ISoN was a great opportunity to experience something new. I knew I liked teaching and sharing my knowledge and experience whenever I had some new nurses to train. Working in an English-speaking environment and having to learn how to teach and share that knowledge did prove to be challenges. However, as I'm always still learning myself, I really enjoy staying on top of any new development in the field, and teaching allows me to promote those best practices to the next generation of nurses.

What do you love the most about your job?
Seeing students' progress. Sometimes, they'll have no clue about what nursing is all about, as was the case with me when I started, and we have to start from the very basics and help them grow to acquire a more complex understanding of their future role.  Being in the ISoN learning laboratories (Satoko Shibata Clinical Nursing Laboratories) gives me the privilege of being close to students and getting to know what they aspire to. Looking at them growing, sharing what they see and experience in their clinical education, and starting to feel that passion and excitement for nursing is amazing.

On a more personal side, what I also love about my job are all the learning opportunities. New information provided by colleagues with different areas of expertise, growing through the varied academic resources through McGill and the Ingram School of Nursing, having access to various materials that allow me to further my own growth towards the latest and best practices, etc. Being naturally curious myself, I am so grateful that my work is encouraging me to expand my knowledge.

What are top three (doesn't have to be three, could be one, could be ten!) things you want people to know about nursing in general?
Nursing can be almost anything you want. You always have that caring and teaching aspect, but where you go from there can be widely different and tailored to a myriad of personal preferences. From action in critical care, through supporting grieving families in palliative care, or the unique joyful environment you can see in pediatrics, nursing spans such a wide variety of domains.
June 6 2019