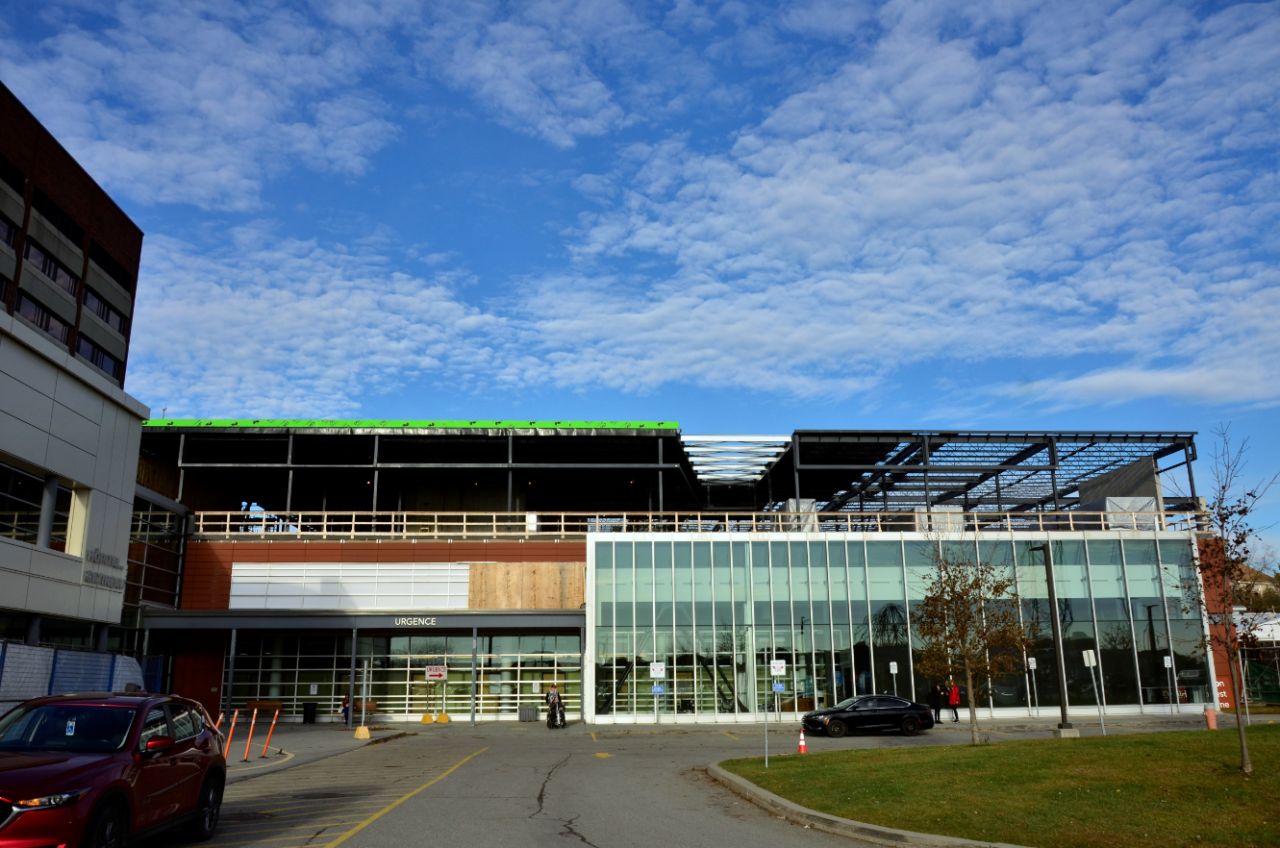 By Marie-Claude Béland

Construction of the McGill Faculty of Medicine's new Campus Outaouais is in full swing. Crews are working hard to be ready to hand over the keys to the facilities next June in advance of the official opening in August 2020. In the meantime, you can watch the evolution of the building's construction in this time-lapse photomontage taken between May and November of this year. Campus Outaouais is a partnership between McGill University and the Centre intégré de santé et de services sociaux de l'Outaouais.

As construction advances, the academic team is also taking shape. In addition to the appointment of Dr. Gilles Brousseau as Vice-Dean and Director of Campus Outaouais, much of the academic leadership team is now in place, and 180 clinician-educators from Outaouais have been hired. "We are proud to have assembled such a strong team of physicians from across the Outaouais region, many of whom have completed their medical degree or residency training at McGill," says Dr. Brousseau. "This team will train the next generation of doctors right here in the region, to the benefit of the local population."

The administrative team is also adding recruits, including the newly appointed Director of Administration, Hugo Lemay, heading the growing team of coordinators and administrators. Michel Leblanc, Senior Project Manager is overseeing the management of the project. "The francization of the academic program and the construction project are progressing well. It is very rewarding to see this project coming together on time and on budget thanks to the close collaboration between the Faculty of Medicine, its partners and entrepreneurs from the region," he says.

In November, Dr. David Eidelman, Vice-Principal (Health Affairs) and Dean of the Faculty of Medicine accompanied by Dr. Samuel Benaroya, Associate Vice-Principal and Vice-Dean of Health Affairs, toured the construction site with the Campus Outaouais leadership team and representatives of the local construction firms. The visit preceded a networking meeting with about 30 members of the Campus Outaouais academic and administrative teams.

Anticipating the grand opening of the Campus are CEGEP graduates currently completing McGill's one-year medical preparatory program. They are working hard to secure a spot in McGill's four-year undergraduate medical program. In August 2020, these select students will be joined by others already holding university degrees to form the Class of 2024, the first cohort of 24 medical students to complete their undergraduate medical degree in Outaouais. These future McGill-trained doctors will complete the entirety of their undergraduate medical education in French.
December 13, 2019