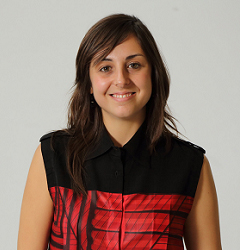 Florencia Lulita, a PhD student in Dr. Claudio Cuello's lab in the Department of Pharmacology and Therapeutics, has received a McGill MedStar Award in recognition of the excellent research in her publication entitled "Nerve growth factor metabolic dysfunction in Down's syndrome brains".

The McGill MedStar Award for Trainees recognizes the excellence of research done at McGill's Faculty of Medicine by undergraduate (B.Sc.) and graduate students (M.Sc., Ph.D.), post-doctoral fellows, and residents in all fields and disciplines covered by the Faculty while also promoting careers in health research.

Click here to access her publication in PubMed.

December 10, 2014