On May 30, the first class of Physical Therapists from McGill University's extension program at the Université du Québec à Chicoutimi (UQAC) received their Master of Science Applied (Physical Therapy) diplomas during McGill's 2017 Health Sciences convocation. The McGill degree allows these graduates to obtain a license to practice physical therapy, and to work in diverse health care settings ranging from acute care hospitals to private clinics in their region.

McGill's physical therapy extension program was born of a partnership between McGill and UQAC. Beginning in 2005, UQAC, its regional community and the Ministère de l'Éducation, du Loisir et du Sport expressed great interest in the establishment of a physiotherapy program at the university in order to address the shortage of physical therapists in Quebec's Saguenay-Lac-St-Jean and North shore region. UQAC was looking at the possibility of hosting, on its premises, an extension program in Physical Therapy that would be offered by a university with an established and recognized program. This initiative would allow them to benefit from the expertise of an already well established university program and provide them with the opportunity of setting-up and running a physical therapy program within a short period of time.

Shortly after, discussions began with McGill administrators to undertake such collaboration. In 2010 an official memorandum of understanding was signed between the two universities leading to the establishment of McGill's Physical Therapy Extension Programs. Through this major outreach initiative, McGill offers, by extension, the Bachelor of Rehabilitation Science and Master of Science Applied (Physical Therapy) programs of McGill University's School of Physical and Occupational Therapy at UQAC. The Bachelor's program received its first students in September 2011 and the Master's program in September 2013.

The two McGill programs are delivered in French at UQAC by local academic and clinical faculty members.  From a curriculum standpoint, the McGill-campus and UQAC-campus programs are equivalent in content.  At both universities, Physical Therapy students are trained to be autonomous health care professionals who are experts in optimizing health, function and the participation of individuals in society.  Over the last several years, McGill has continued to support UQAC in delivering the physical therapy extension programs, with the goal of UQAC establishing its own degree programs in the near future.

Ultimately, this partnership aims at increasing Saguenay-Lac-St-Jean residents' access to physical therapy services, by educating physical therapists locally.  The Bachelor's and Master's programs are now at full capacity with a total of 132 students during the 2016-2017 academic year.   In addition to delivering the program, UQAC faculty members have begun to carry out research in physical therapy and related disciplines, thereby contributing to the region's health care and scientific communities.

The first cohort of Master's students graduating from the program numbered 25, with many participating in the convocation ceremony with proud family and friends in attendance. The day began early with a breakfast reception at McGill's School of Physical and Occupational Therapy. "This is a wonderful opportunity to celebrate the graduates and their guests, and to thank the many people who made this partnership a success", said Dr. Judith Soicher, Director of McGill's Physical Therapy program. Also on hand were Mr. Gilles Michaud, UQAC's Directeur de l'Unité d'enseignement en physiothérapie, Dr. Laurie Snider, Director of McGill's School of Physical and Occupational Therapy, and Dr. Samuel Benaroya, Associate Vice-Principal (Health Affairs) at McGill's Faculty of Medicine.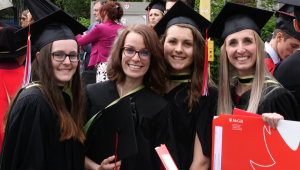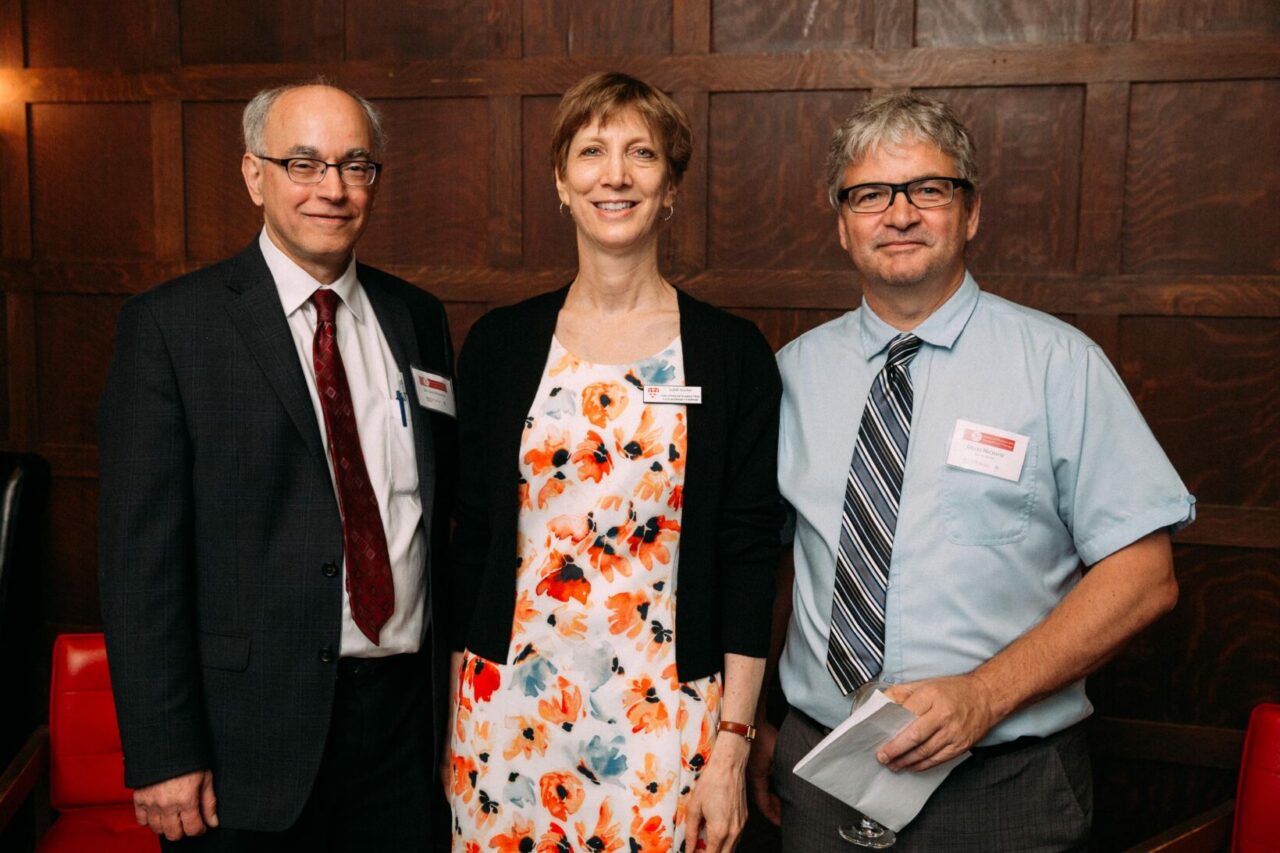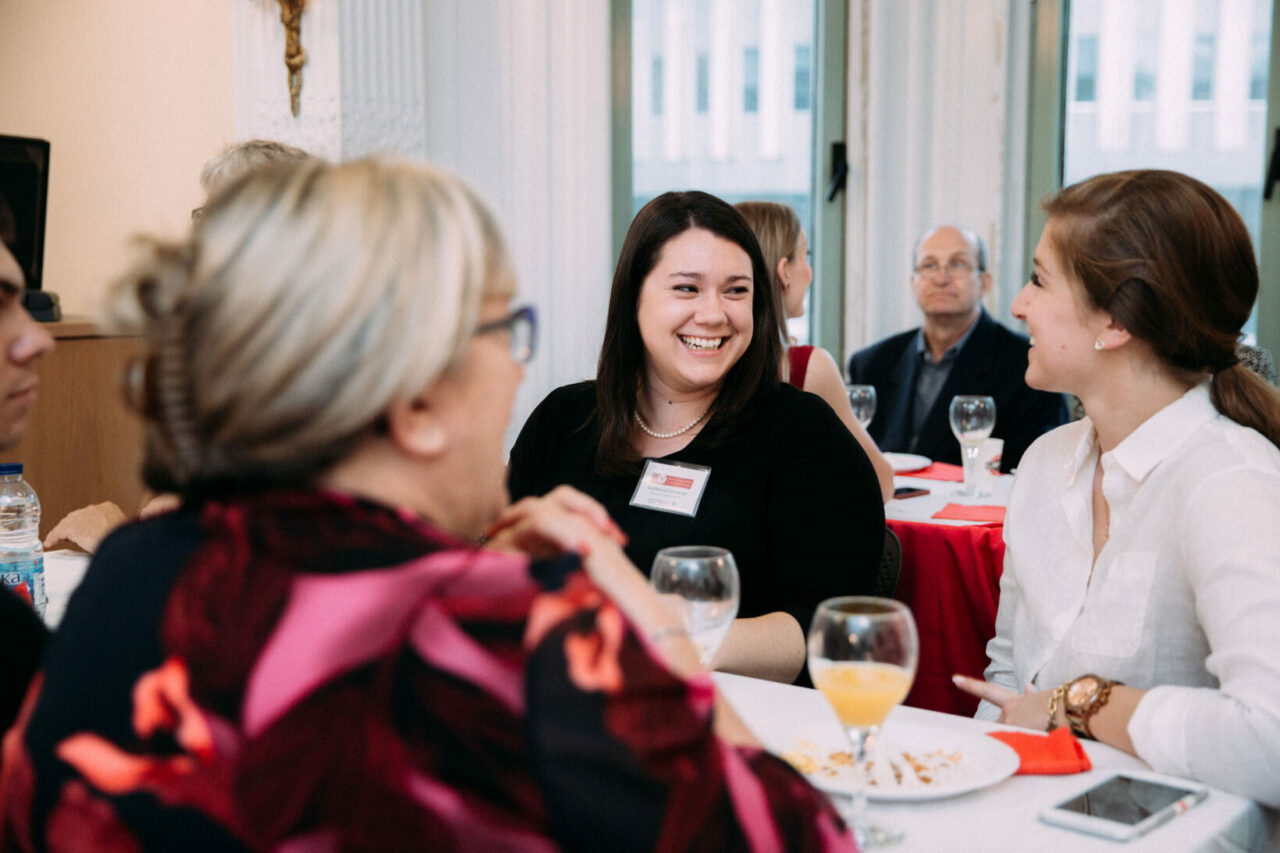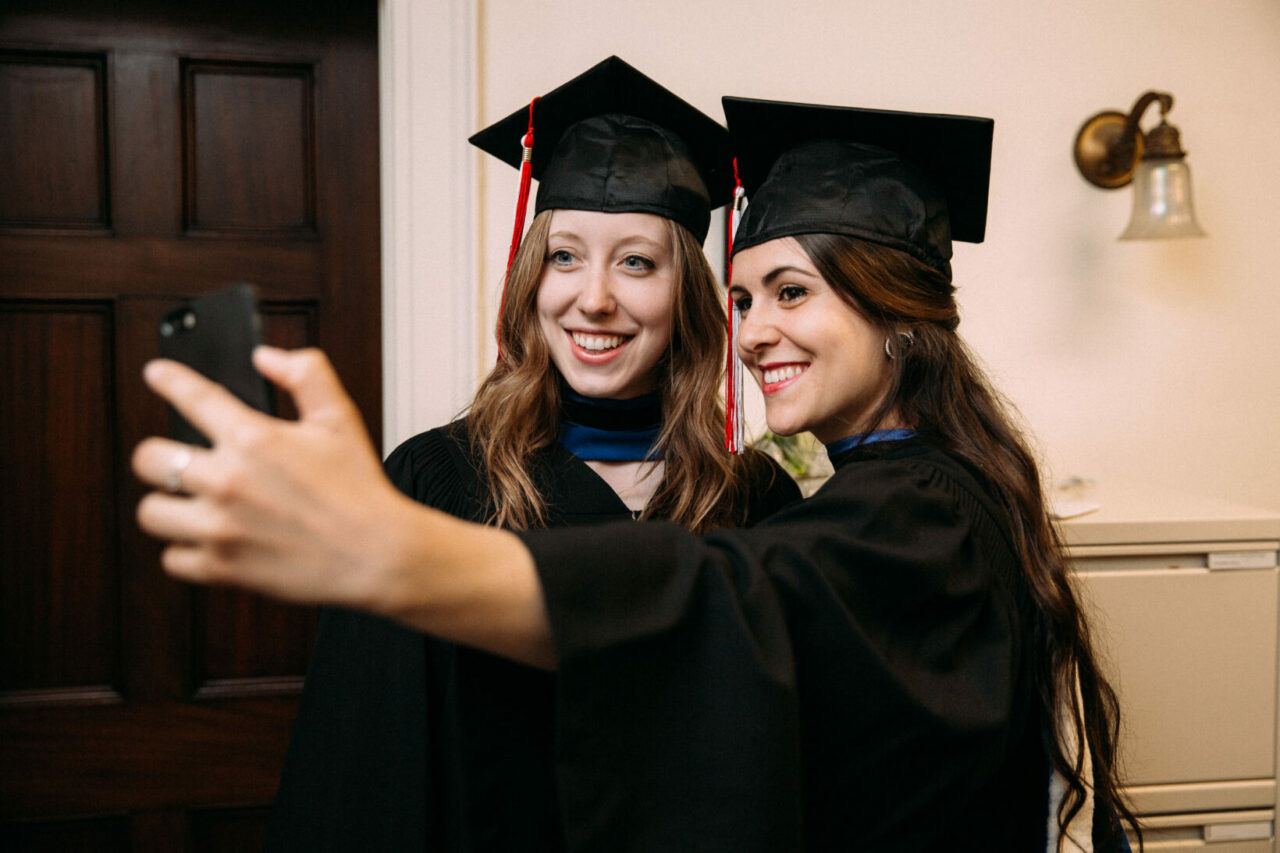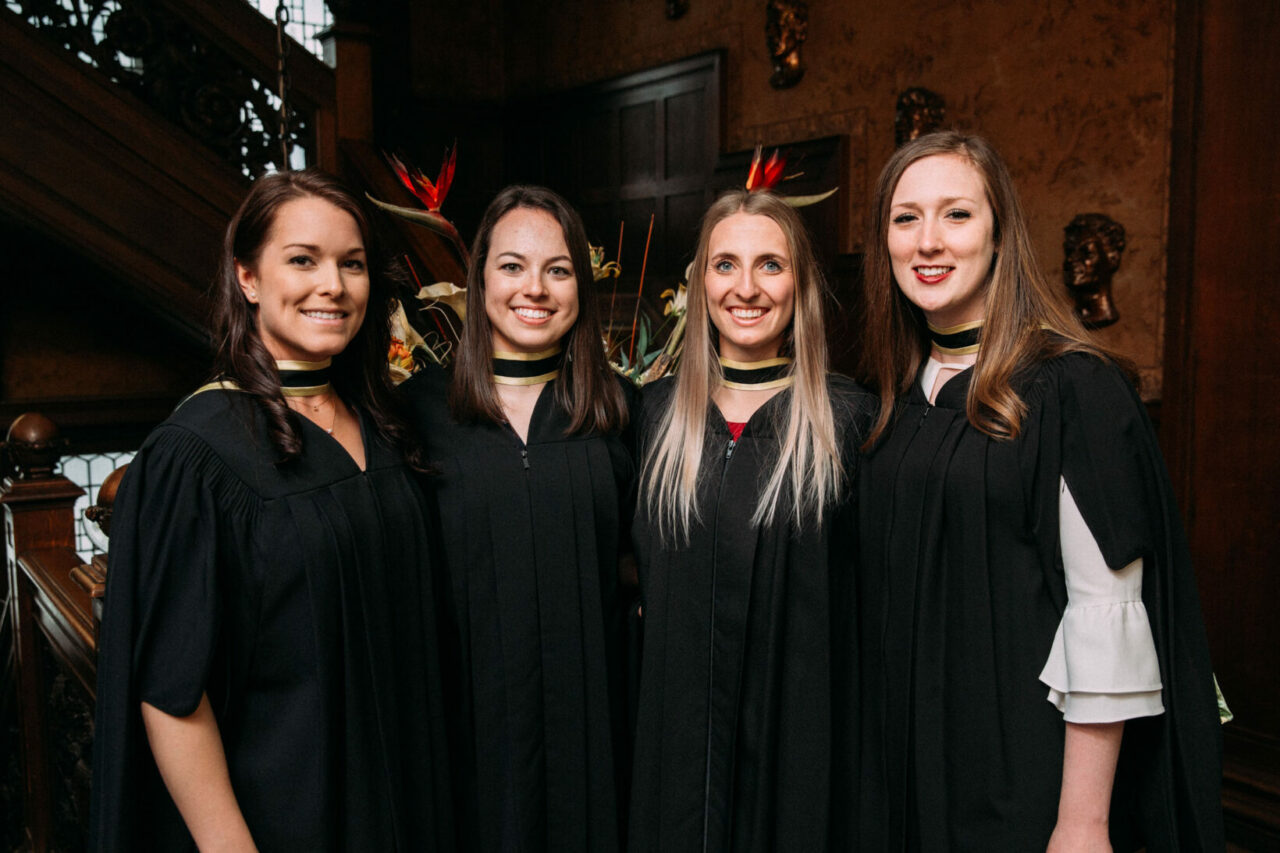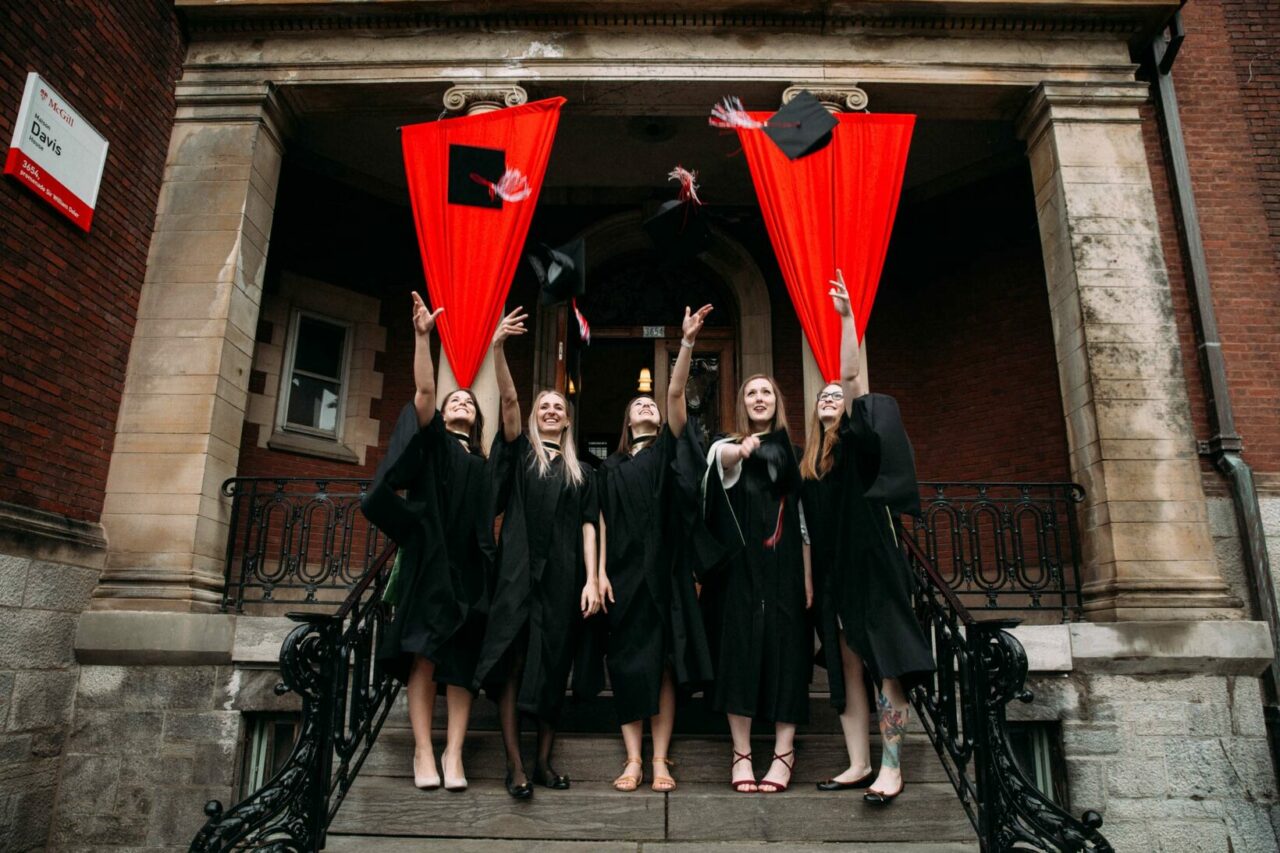 June 2, 2017