Congratulations to Anne-Julie Tessier, doctoral student at the RI-MUHC!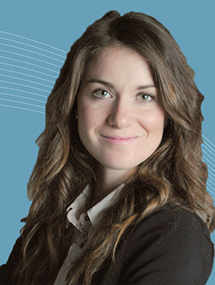 Source: RI-MUHC
Anne-Julie Tessier, a doctoral student in the School of Human Nutrition at McGill University, trainee at the Research Institute of the McGill University Health Centre (RI-MUHC) and dietitian, is the February winner of the Relève étoile Jacques-Genest award of the Fonds de recherche du Québec–Santé (FRQS). Her award-winning publication, Physical function‐derived cut‐points for the diagnosis of sarcopenia and dynapenia from the Canadian longitudinal study on aging, was published in the Journal of Cachexia, Sarcopenia and Muscle.
A trainee in the Metabolic Disorders and Complications Program at the RI-MUHC, Anne-Julie Tessier conducted this study under the supervision of Stéphanie Chevalier, RD, PhD, a researcher with expertise in protein metabolism and an authority on aging and nutrition. With their collaborators from the RI-MUHC, Dr. Simon S. Wing, Elham Rahme, PhD, and Dr. José A. Morais, the team sought to identify diagnostic criteria for sarcopenia and dynapenia to predict physical function impairments in a large contemporary cohort: the Canadian Longitudinal Study on Aging. The criteria that emerged from the study may now be used by clinicians in Canada and similar populations to diagnose sarcopenia and dynapenia and recommend prevention and treatment strategies. This work was made possible through funding from the Canadian Institutes of Health Research.
The Relève étoile award is awarded to student-researchers by each of the three Fonds de recherche du Québec. The FRQS Relève étoile award is now named after Dr. Jacques Genest as a tribute to this great researcher and builder.
Read the full abstract

Read the September 2019 MUHC press release: Strong criteria for diagnosing sarcopenia

Learn more about the FRQS Relève étoile Jacques-Genest awards
March 12 2020