An invitation to discover some exceptional women who made our history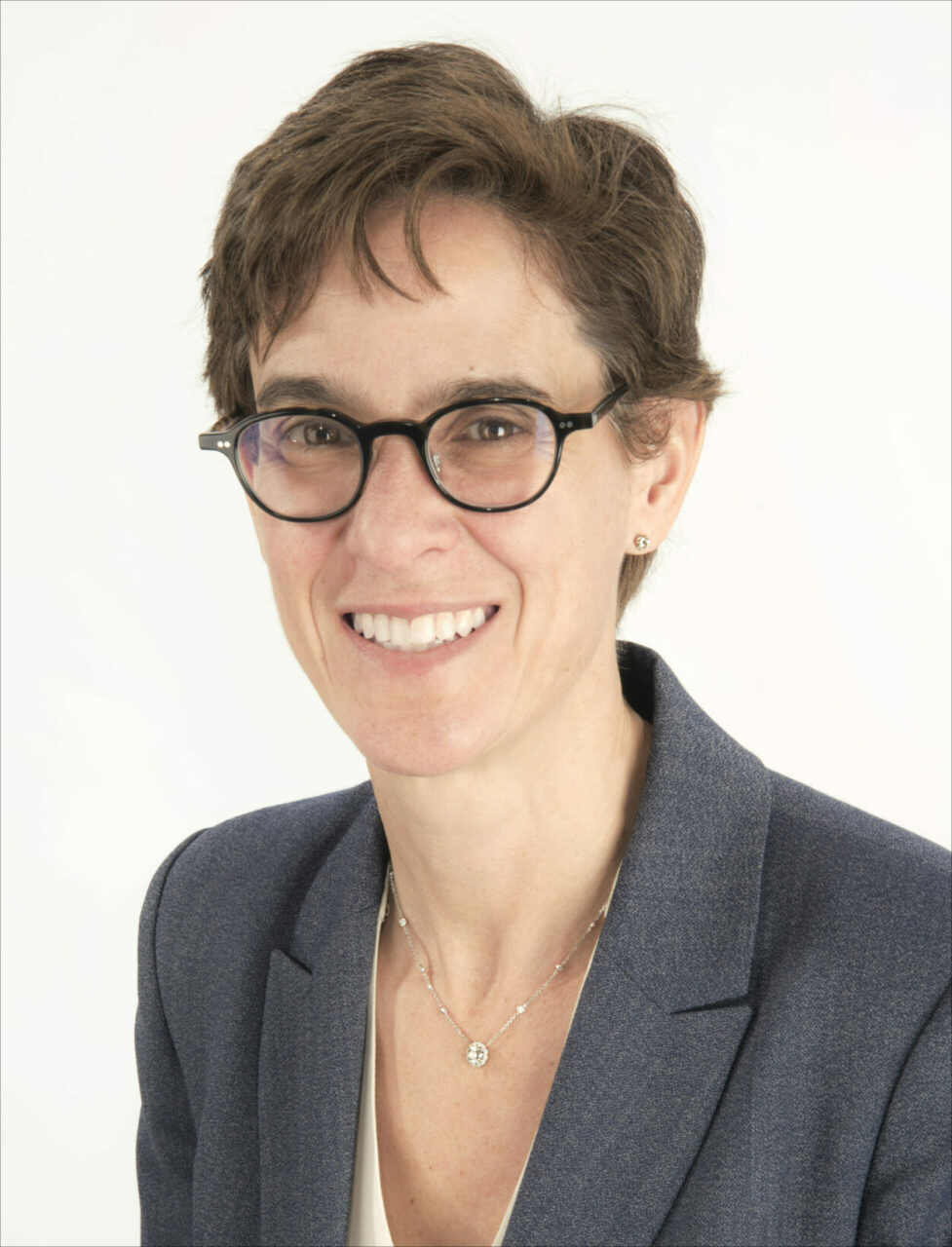 By Dr. Liane Feldman, first female Surgeon-in-Chief of the MUHC

I think many of us would not be here today if it were not for the influential and famous women who have shaped our history.

Indeed, these amazing women braved social prejudice to pursue their education and careers in the health care sector and went on to improve millions of lives through their research, discoveries and hard work.

I invite all of you to discover and appreciate these important figures of the McGill University Health Centre (MUHC), and to be inspired by their actions and dedication!
Montreal General Hospital

 Nora Livingston is noted as one of the pioneers of nursing in Canada. In addition to her many accomplishments in nursing education, she introduced standards to elevate the level of care for patients and secured a Nurses' Home in 1897 where nurses could be properly housed. During her tenure as Lady Superintendent (1890-1919) she demonstrated a remarkable record of achievement in the field of nursing both at home and abroad.
Did you know? Livingston Hall at the Montreal General Hospital is named in her honour.

Dr. Eleanor Percival's specialty was obstetrics and gynecology, and she was the first woman to be appointed to the attending staff of the hospital.
Did you know? She was among the first five women to graduate in Medicine from McGill in 1922.
Royal Victoria Hospital
Eileen Flanagan was the head nurse at the Royal Victoria Hospital (RVH) and a champion of formal education and legal rights for nurses.
Did you know? She successfully lobbied for the passing of the Quebec Nurses Act in 1946, Canada's first legislation to require a licence to practise nursing.
Mabel F. Hersey was the superintendent of nursing at the RVH from 1908 to 1938, and lobbied in favour of improving training and housing conditions for nurses. She also played a vital role in creating the Professional Order and in promoting and adopting the 1924 law on registering nurses in Quebec.
Did you know? The Hersey Pavilion is named in her honour.
Dr. Maude Abbott was among the first Canadian women to receive a higher education. She wrote a chapter on congenital cardiac disease that appeared in Dr. William Osler's Modern Medicine, establishing her as a world authority on the subject.
Did you know? She was posthumously inducted into the Canadian Medical Hall of Fame in 1994.
Dr. Sylvia R. Cruess was an endocrinologist and member of the Centre for Medical Education at McGill. She was director of the Metabolic Day Centre from 1968 to 1978, director of professional services of the Royal Vic from 1978 to 1995.
Did you know? She is an Officer of the Order of Canada.
The Neuro
Brenda Milner, PhD is among the most famous neuroscientists in the world as a result of her groundbreaking work with HM, a famous patient whose surgically induced memory deficit led to Milner's classic studies in memory function.
Montreal Children's Hospital
Dr. Mary Ellen Avery, physician-in-chief and chief of Pediatrics in the 1970s, oversaw the expansion of the Neonatal Intensive Care Unit (NICU) of the Montreal Children's Hospital (MCH) .
Did you know? She helped the NICU earn a reputation for its research and treatment of respiratory diseases in newborns.
Kathie Moffat was director of Child Life Services from 1994 to 2002.
Did you know? She was responsible for starting the Family Advisory Forum and created the Family Resource Centre, a first in the history of the Children's.
Dr. Jessie Boyd Scriver, known affectionately as "Dr. Jessie", she was one of the first five women to graduate from McGill's Medical School in 1922. She was affiliated with both the MCH and the Royal Vic from 1926 to 1967.
Did you know? She was Montreal's first female pediatrician.
Margaret Anne Smith was director of Social Services at the Children's for more than 30 years.
Did you know? She helped start a number of initiatives, including the establishment of a Child Abuse Team—a Canadian first.
Montreal Chest Institute
Dr. Margaret R. Becklake is renowned for her pioneering work in respiratory medicine and epidemiology. She was named a Grand Officer of the National Order of Quebec and a member of the Order of Canada.
Did you know? She is internationally recognized for her 55+ years of research on the occupational and environmental determinants of lung disease.
Mme Laraine Impérial was head nurse at the Montreal Chest Institute from 1969 to 2005, during which time she championed the professional role of nurses within the interdisciplinary team.
Did you know? She valued the importance of the role of each member of the care team with a common focus of providing excellence in patient care.
Dr. Edith Mankiewicz was one of Canada's leading microbiologists and considered an expert in the fight against respiratory and pulmonary diseases. She was director of laboratories at the Royal Edward from 1951 to 1976, and published more than 100 scientific papers. She contracted tuberculosis twice due to her work and died in 2006 at the age of 96. Dr. Mankiewicz is pictured in press coverage of her work on diagnostic techniques for tuberculosis with Hugh Burke, director of the Royal Edward.
Did you know? She made headlines in 1955 for showing how yeast cells could shorten the time required to diagnosis tuberculosis.
Lachine Hospital
Pearl Harrington, former president of Harrington Tool & Die Co., provided immeasurable support to the hospital as president of its board of directors for 16 years, from 1963 to 1979.
Did you know? Thanks to her initiative, the Lachine Hospital Foundation was formed on March 3, 1976. Her original goal was to help the hospital upgrade facilities so it could provide better care to the community.
The Sisters of Providence managed the Lachine HospitalHospital in its infancy (when it was still St. Joseph Hospital). Through the tireless dedication, spirit of ingenuity and belief in the mission of caring for the needy, the members of the Sisters of Providence contributed greatly to the progress of society.
Did you know? Between 1949 and 1953 the organization implemented real political change at the hospital, with a gradual modernization of all equipment.
Sister Paul of Sacred Heart was one of the first four sisters to graduate from the hospital's Nursing School (in 1923). She became director of the school in 1931 and for many years trained a large number of nurses who went on to work at the hospital.
Did you know? She was well known throughout nursing schools and in 1942 she represented the Association of Registered Nurses (the predecessor of the Quebec College of Nurses) during university exams.