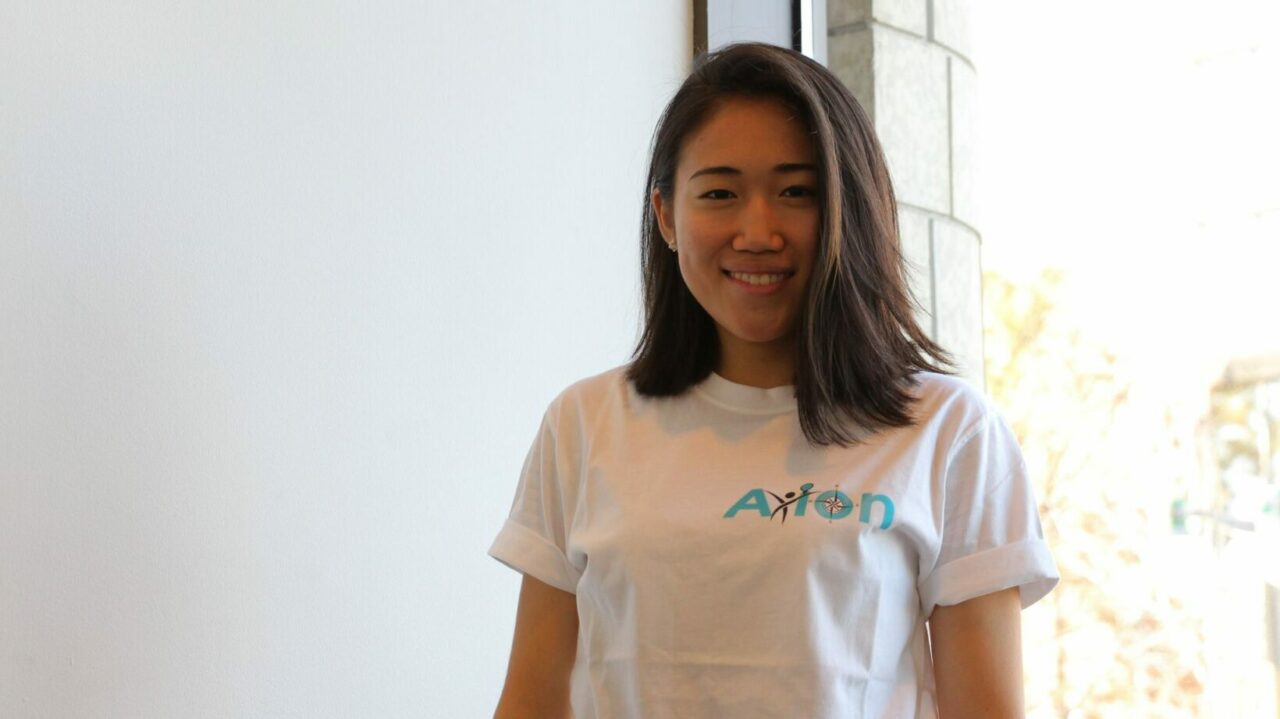 Anudari Zorigtbaatar, a Med-P student at McGill University, was recently named as "Personality of the Year" in the education category, by LeDroit/Radio-Canada in recognition of her community involvement. Born in Mongolia and raised in Gatineau, she had previously been selected as "Personality of the Week" in May 2016.

"I was really honoured to receive the title of Personality of year from LeDroit/Radio-Canada," says Anudari. "I have won a few awards and prizes in the past, but this one is especially close to my heart because people from my community chose me. During each of my projects, I am always fascinated by the involvement of the members of my team and my community. These people make me dream more, make me do more, and make me believe in humanity more."

Growing up with a relative battling illness, Anudari quickly realized the importance of receiving help and of being able to help others.  After devoting hundreds of hours to volunteer work, she decided it was time to launch a project of her own. "At 14 years old, I had the idea to put together a game room in a hospital in Mongolia, my homeland," says Anudari of her first initiative. "During the two years that followed, I had to show leadership, resilience, and ingenuity to raise funds in order to coordinate teams of volunteers in Canada and Mongolia and to develop the workpiece drawing. In August 2014, I went to Mongolia to prepare the room and to attend the opening ceremony involving the company of staff, young patients, and their families."

Following the success of her first foray into community engagement, Anudari shifted her focus immediately to organizing an event to fight lack of self-confidence, a pervasive problem among young girls. Held in July 2015, the event assemble more than one hundred girls who attended workshops on self-confidence, on the importance of a healthy body image, on and self-defense.

Not one to rest on her laurels, Anudari decided to further her commitment to social engagement, founding an organization called AXION, with the goal of enabling young people to have a direct impact on the international community by developing projects that spawn from their ideas.  Beginning with two teams in Gatineau, AXION originally consisted of 15 students from CÉGEP de l'Outaouais and has now added a team in another high school. In less than a year, AXION teams presented a workshop on confidence to more than 150 young people, organized collections for newcomers to Canada and refugees, planned a humanitarian trip, and began collaborations with various organizations in preparation for future projects. Three additional teams will be added in the next school year. "Now that I live in Montreal, the teams in Gatineau are still working and I started another team at McGill with fellow Med-P students," explains Anudari. "Together, we are taking care of new AXION teams in four high schools in Montreal.

"In the coming years, I am really looking forward to learning as much as I can from my teachers and my peers in order to become the best doctor and best person that I can be. Hopefully, it will all lead me to work around the world as a member of Doctors without Borders and as an advocate for health, equity and youth empowerment."

Congratulations Anudari!

February 28, 2017