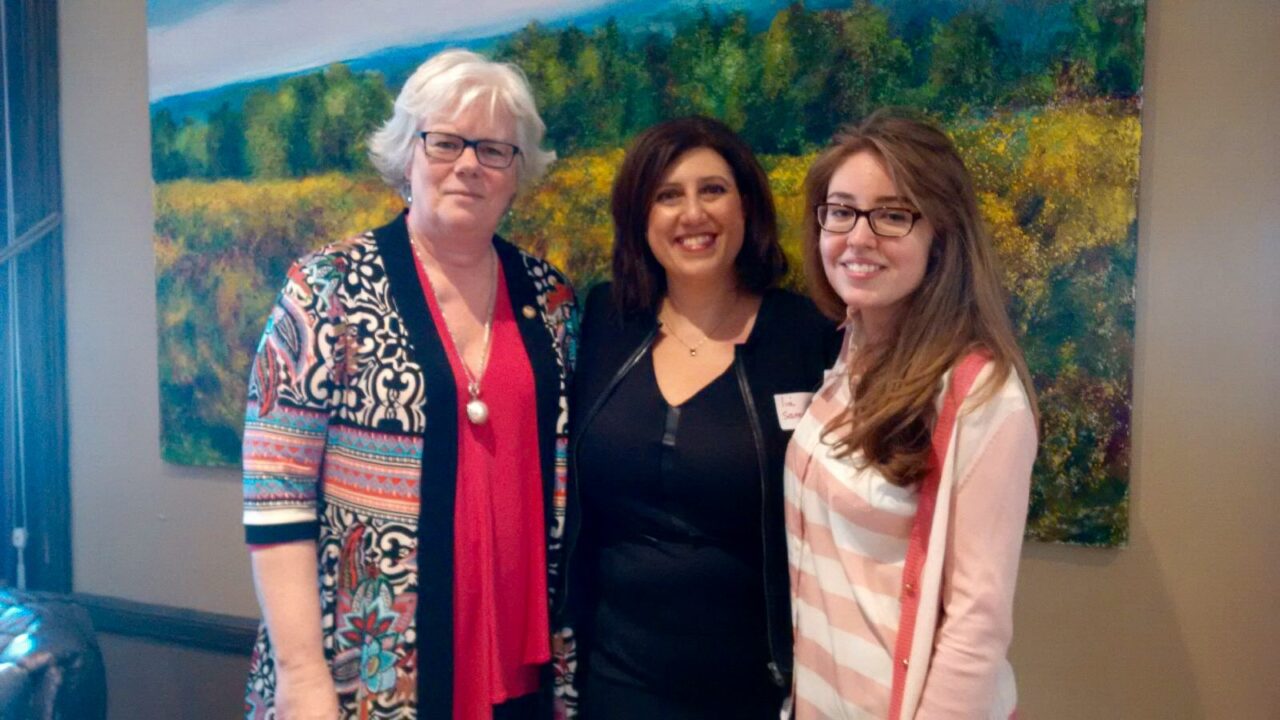 Lia Sanzone, Assistant Program Director of the BScN program at McGill University's Ingram School of Nursing, was presented with a 2016 Dean of Students Award for Excellence in Undergraduate Academic Advising during a ceremony held on April 13, 2016.

"Given all the excellent advising provided by both academic and administrative staff at McGill University, and the outstanding nominees, I am humbled to be recognized for this award," says Sanzone. "Having students trust me enough that we can work closely together to help them reach their educational and professional goals is not to be taken for granted. Being their academic adviser in their first year of studies in the BScN program, is a real privilege which energizes me to become not only a better person but also a better nurse educator. Believing in our students is the first step required to having a stronger, resilient future of health care professionals, who will be ready to care for all of us."

Lia completed her undergraduate and graduate studies in Nursing at McGill University and obtained a graduate certificate in health care management from Université Laval in 2007.

She has been involved in various teaching roles at both the undergraduate and graduate levels of study in nursing since 2001. Prior to taking on a full time position at McGill in 2011 and becoming Assistant Program Director of the BScN program in 2016, she worked in various clinical and administrative positions in community health. She has held several leadership roles in multiple committees at different organizational levels and actively participated in the development of the MUHC Pediatric Think Tank and the RUIS-McGill Nursing Working Group as co-chair.

As Project Lead of the Nursing undergraduate curriculum review, she continues in her role as BScN U1 Advisor and Coordinator of the Nurse Peer Mentorship Program (NPMP).

She has been cited as a nursing leader in two of Dr. Laurie Gottlieb's books.

Congratulations Lia!

April 21, 2016