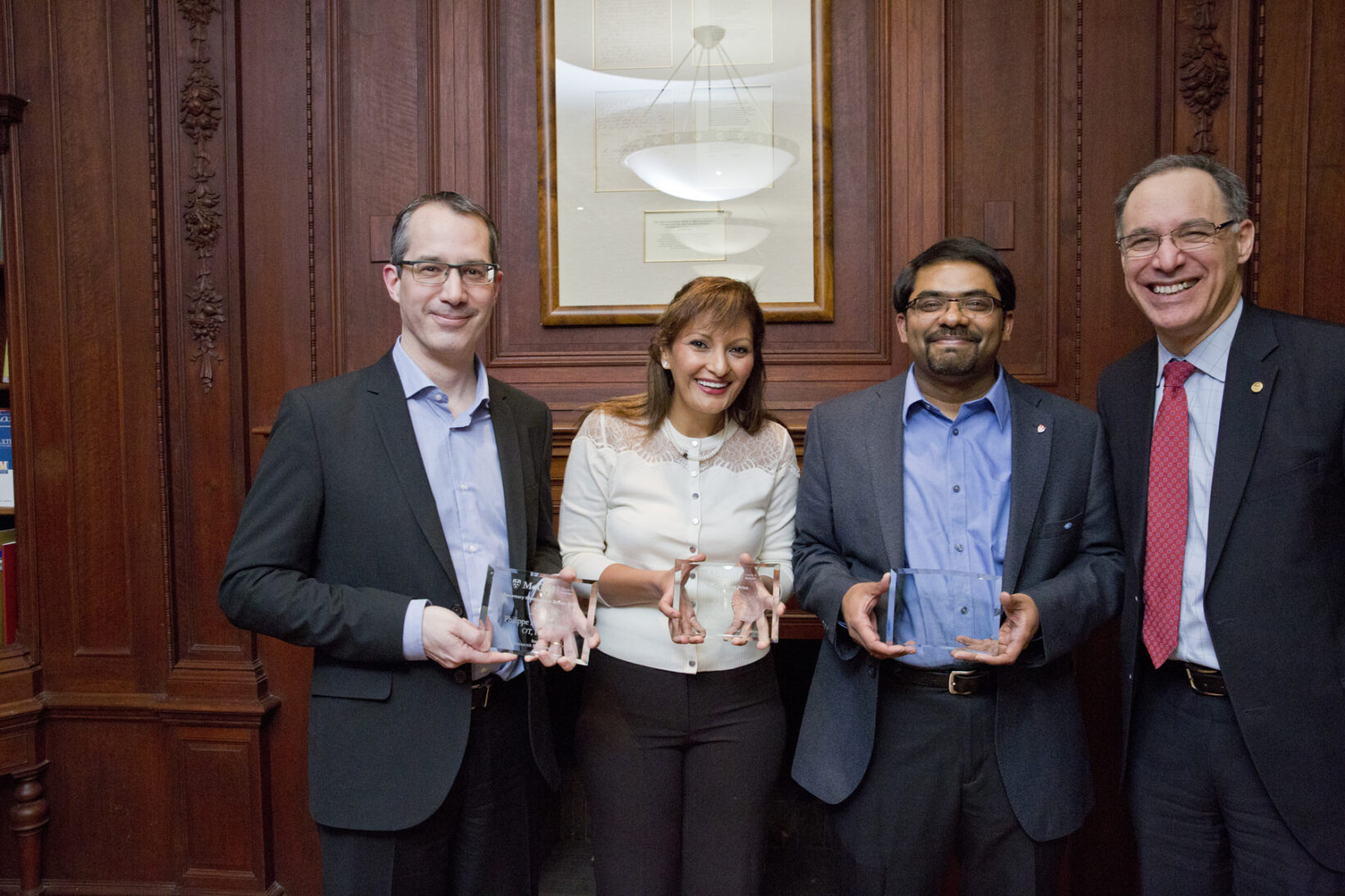 On March 24, 2016, McGill's Faculty of Medicine celebrated the 2015 winners of the Maube Abbott, Haile T. Debas and Rosemary Wedderburn Brown Prizes. During the event held in Holmes Hall each laureate had the opportunity to provide a brief overview of their research and personal journey after having been presented with their award by Dr. David Eidelman, Vice-Principal (Health Affairs) and Dean of the Faculty of Medicine.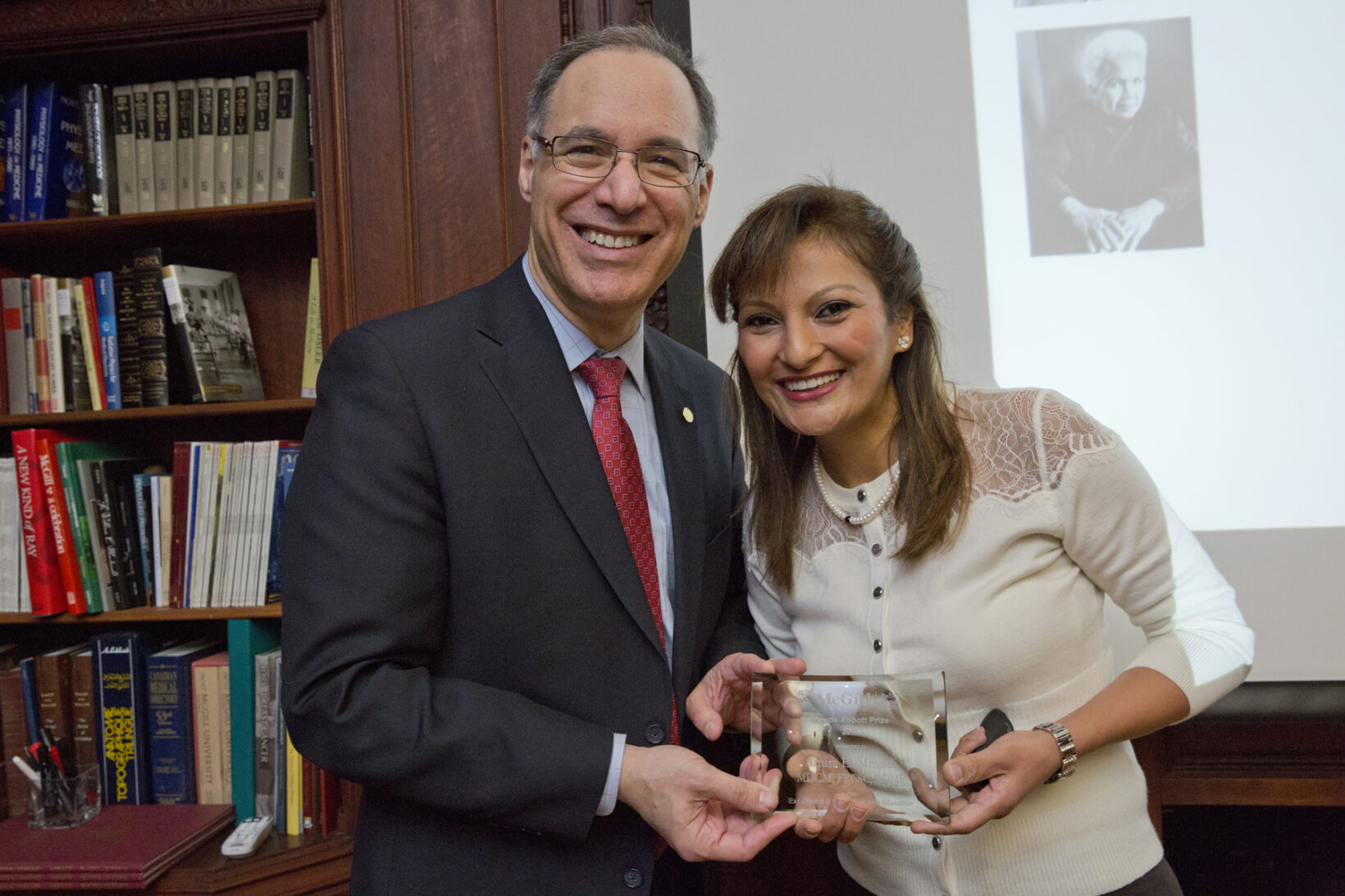 Dr. Amira El-Messidi, Assistant Professor, Department of Obstetrics & Gynecology, Division of Maternal-Fetal Medicine, is the 2015 winner of the Maude Abbott prize. The Maude Abbott prize was established in 2010 by the Faculty of Medicine to recognize outstanding female Faculty members who excel in Education, Research or Administration with a focus at the early career stage. Maude Abbott was one of the first women to obtain a bachelor's degree in arts from McGill University, and one of Canada's earliest female medical graduates, although from Bishop's. She was also an expert on congenital heart disease. "I believe that I have not spared any time or effort and continued to honour my clinical and academic obligations to McGill," said Dr. El-Messidi, who shared her impressive array of clinical, research and administrative activities with those in attendance.  "I am truly grateful that McGill University has acknowledged my efforts and contribution and granted me this prestigious Maude Abbott Award and I sincerely appreciate the support and encouragement that I have received from my medical and administrative colleagues."

The 2015 Haile T. Debas prize was awarded to Dr. Madhukar Pai, Professor in the Department of Epidemiology, Biostatistics and Occupational Health at the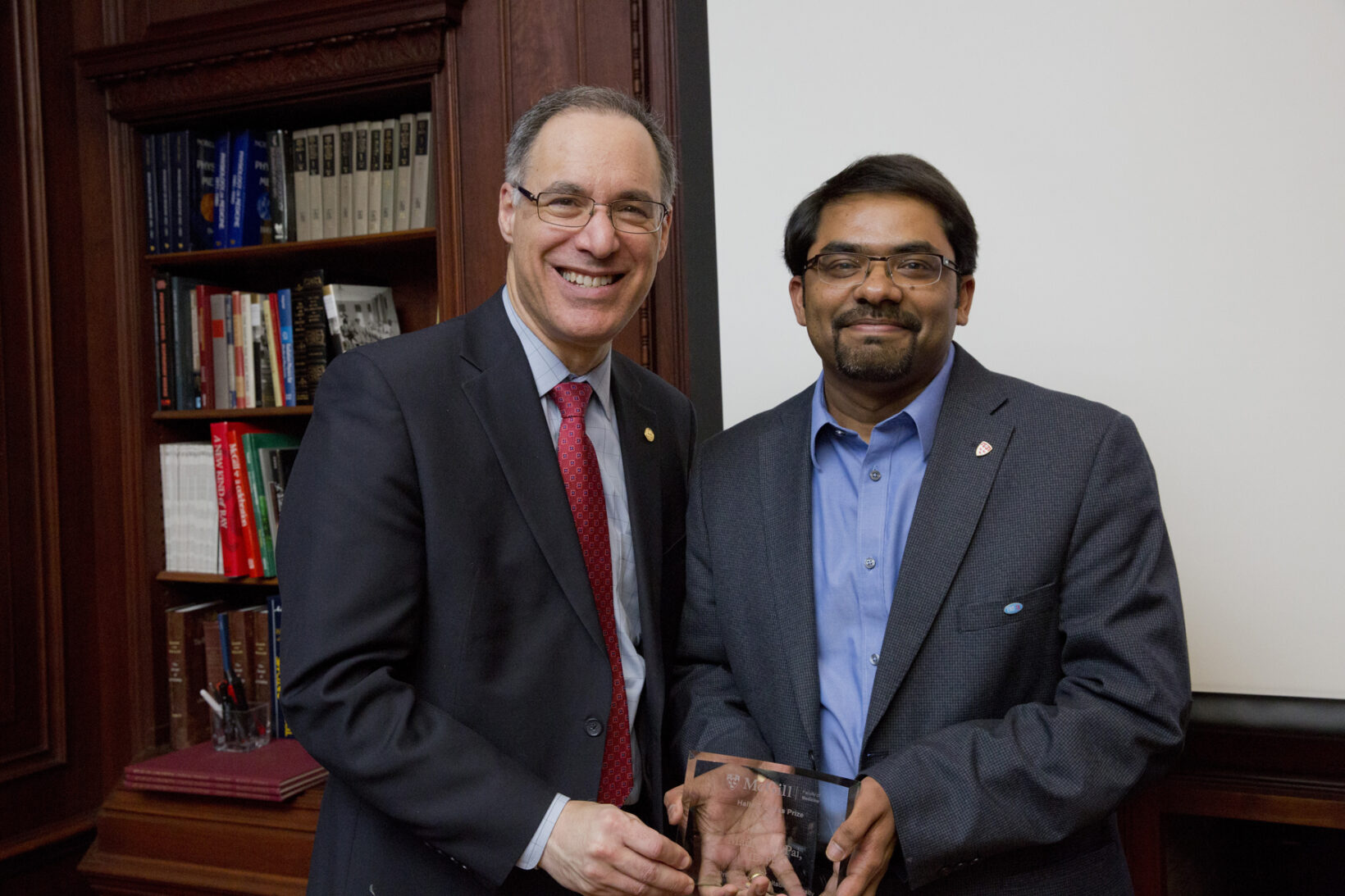 Faculty of Medicine and Director of McGill Global Health Programs. The Haile T. Debas prize was also established in 2010 to promote equitable diversity at all levels in the Faculty of Medicine by recognizing a Faculty member who helps promote diversity, which could be by acting as role a model or mentor, or by implementing new approaches to increase underrepresented minorities. Haile T. Debas is a McGill Alumnus recognized internationally for his pioneering contributions to academic medicine, as well as to global health. ""I am passionate about teaching, training, and capacity building, and strongly believe in creating opportunities for trainees from resource-limited countries," noted Dr. Pai who spoke about the need to pay it forward to create opportunities for the next generation of potential leaders from developing countries.  "As a young researcher in India, I had the good fortune to be selected for a Fogarty AIDS International Training Program fellowship, which allowed me to get a PhD degree at Berkeley. This was easily the biggest break I ever had in my career, and it changed my life. I am now fortunate to be a tenured professor at McGill, and have a large, established, well-funded research program. So, I do whatever I can to help others like me. Also, at Global Health Programs, we are working hard to bring talented researchers and policy makers from low and middle income countries to Montreal. It is great to have this platform."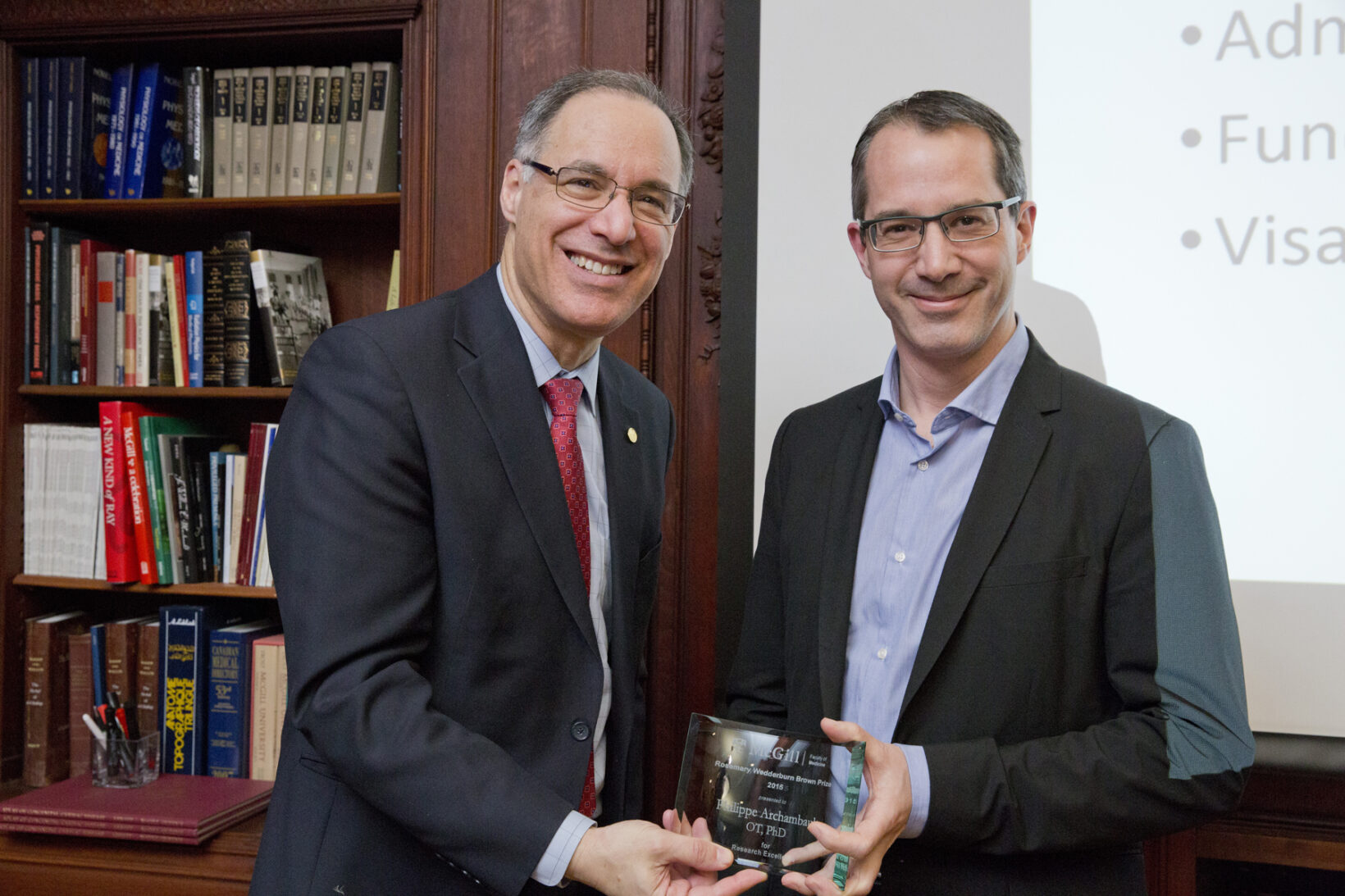 The Rosemary Wedderburn Brown Prize recognizes Faculty members in the Schools of Communication Sciences and Disorders, Nursing and Physical and Occupational Therapy with outstanding scholarly potential and demonstrated research excellence in the early stages of their career. Rosemary Wedderburn Brown, also a McGill alumnus, was a renowned advocate dedicated to equality and rights for women, minorities and the disadvantaged. She was also the first Black Woman Elected to a Canadian Provincial Legislature. The 2015 Rosemary Wedderburn prize was awarded to Dr. Philippe Archambault, Associate Professor at the School of Physical and Occupational Therapy. "I feel very honoured to have received the Rosemary Wedderburn Brown Prize," said Dr. Archambault who shared details of his research interest in developing innovative assistive devices, including games and robotics, for use in rehabilitation. "For me, it represents how much I enjoy teaching and research at McGill and at the School of Physical and Occupational Therapy."

Congratulations to all three laureates!

March 31, 2016