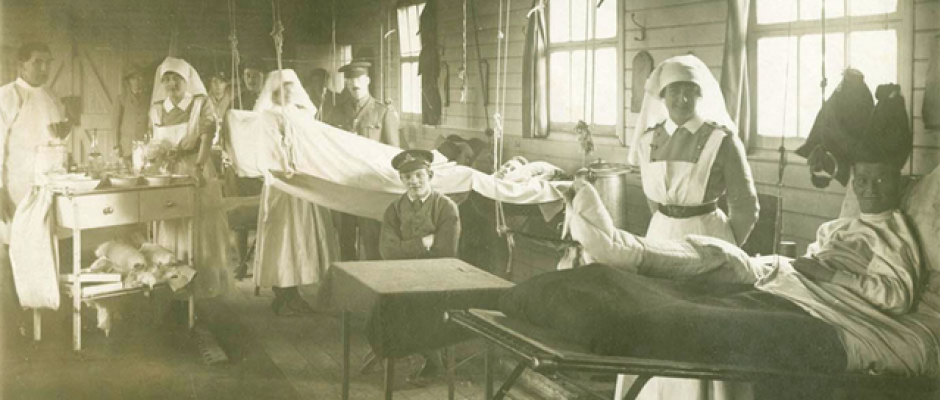 We will remember them: The No. 3 Canadian General Hospital (McGill) in the First World War 1915-1919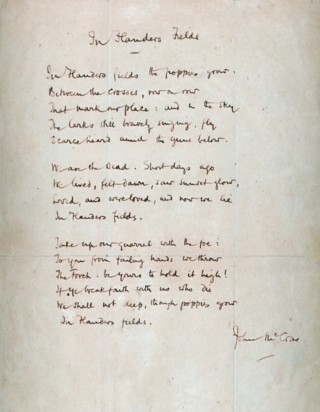 This exhibition celebrates the contribution of McGIll University to healing the broken bodies that were the casualties of the First World War. A handwritten copy of John McCrae's poem In Flanders Fields is amongst the items on display.

When the First World War began, Dr. Herbert Stanley Birkett, Dean of McGill's Faculty of Medicine, organized a general hospital to serve in France. The No. 3 Canadian General Hospital (McGill), was a 1040-bed unit located behind the front lines. The officers were made up of faculty members, who were assisted by medical students and other volunteers. The nurses were drawn from women trained at the Royal Victoria and Montreal General hospitals' schools of nursing. Other universities in the empire, such as the University of Toronto, Queen's and Laval, followed McGill's lead and organised their own hospitals. The No. 3 C.G.H. left Canada in 1915 for England before establishing itself in Dannes-Camiers, France, in August 1915. From 1916-1919, the hospital was located in Boulogne, France. From 1915-1919, the hospital admitted 143,762 sick and wounded patients, and performed 11,395 operations.

On view in McLennan Library Building, main floor lobby, from February 26 to June 15, 2015.

Please note: This exhibition is accessible during opening hours.

April 9, 2015