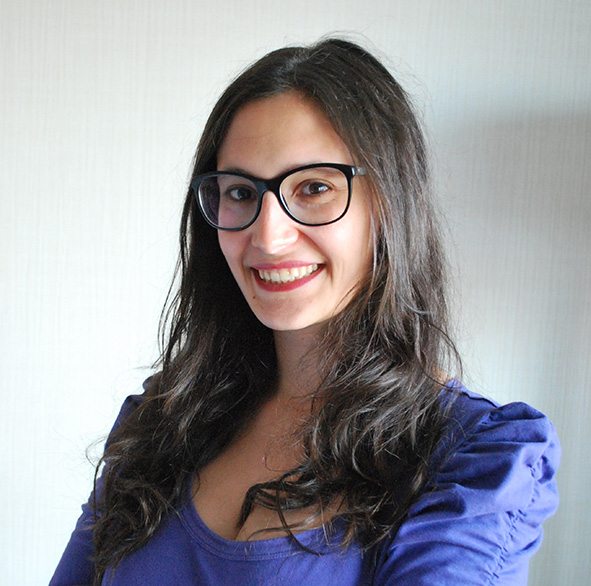 This article originally appeared on Re$earch Money and is reposted with their permission. 
By Tina Gruosso, VP Communication, Science & Policy Exchange* and post-doctoral fellow at McGill's Faculty of Medicine

Diplomacy and international collaborations are key components of public policy and grand challenges, such as global health and climate change. Science diplomacy is not only the use of diplomacy to help elevate research at the international level; it is also a dynamic tool tapping into universal values conveyed by science such as diversity, tolerance, and sharing to help establish, maintain and strengthen good relations and a peaceful world. Importantly, this can help develop the degree of credibility and conviction of a country or province to influence other nations (called "soft power") in international relations or negotiations.

Québec is recognized as a research and investment destination of choice for leading technology and innovation companies, as evidenced in the national and provincial commitment to the development of artificial intelligence (AI) in Montreal. It also has strong capabilities in areas such as maritime research and northern development with many partnerships from industry, research institutes and the Indigenous knowledge communities. With more than 40,000 students in Québec each year, the province is home to some of the best higher education in the country.

In large part due to the leadership of Premier Philippe Couillard and Chief Scientist Dr Rémi Quirion, this international recognition continues to grow. Their recent diplomatic visits in 2017 and 2018 to China, Israel, and France to name but a few, have established a new emphasis on scientific agreements at the core of the political mandate. Indeed, international collaboration is at the heart of Québec's values and a key objective of its research and innovation strategy (SQRI) for 2017-2022.

In fact, Québec has been proactive in its discussions of science diplomacy, including those sparked by Quirion during the 85th Acfas Congress and the 30th Entretiens Jacques-Cartier in 2017 in Montreal. These discussions notably outlined the importance of communication and researcher mobility. The mobility of scientists is key in promoting international collaborations and scientific training to promote excellence in research. In addition, to better serve society and to promote evidence-informed policy making, scientists must aim to communicate their research more broadly beyond their direct peers, not only to the general public but also to policy makers and politicians at all levels of government.

As the author of summary reports on the above discussions published by INGSA, Acfas, and shortly by the Fonds de recherche du Québec (FRQ), I believe that a key recommendation has emerged: driving the internationalization of research and advancing science diplomacy means engaging students and early-career scientists. Early-career scientists are inherently mobile on the international stage and are often receptive to and familiar with novel and diverse means of communications. Their input and participation in science diplomacy endeavors can help improve outcomes and ensure that the future of research reflects the vision of both current and future generations. These early career scientists would, however, require more training on the key challenges of science diplomacy and science communication.

Despite a clear engagement of Québec for training the next generation, as evidenced by a $1.2 billion investment into education success in the 2018 provincial budget, as well as strengthening international relations, neither the role of students and early-career scientists in science diplomacy, nor the need to engage them in such diplomatic processes have been adequately developed.

At Science & Policy Exchange (SPE), a student-led, non-profit organization, we believe that early-career scientists need to be sensitized to key science diplomacy challenges. In Mayin Montreal, we're gathering experts, diplomats, early career scientists and science diplomacy stakeholders to foster a dialogue between them, help better engage and leverage the next generation of scientists in international diplomacy and help them to understand the complexities of bringing science into high-level policy-making.

Canada is committed to becoming an international leader in gender equity and diversity as well as in AI, arctic circle challenges, climate change and more. These issues align with those chosen by the Royal Society of Canada as outlined in their G7 statements (digital future and arctic sustainability), and resonate well with the themes of the G7 Summit. Encouraging excellence in research and providing the right scientific training to early career scientists and researchers at both the provincial and federal level can help support Canada's current and future role among nations as it forges ahead on these priorities.

With the combined strength of Quebec's leadership in science diplomacy and the innovative research being conducted by talented students and researchers in Canadian organizations, Canada is well poised to demonstrate leadership in science internationally. The 2018 Canadian G7 presidency is a key moment to display these strengths and establish Canada as a leader in science diplomacy, one I and my colleagues at the SPE will be following with great attention.

*With contributions from Shawn McGuirk (co-president), Neha Bhutani (VP Strategy), and Marie Franquin (VP Marketing) of SPEScience & Policy Exchange (SPE) is a non-profit organization devoted to engaging the next generation for science advocacy, communication, and evidence-informed policy.