The granting program, which supports scientific and academic cooperation between the French and Quebec territories, invests over $200k in 11 research projects based in Quebec universities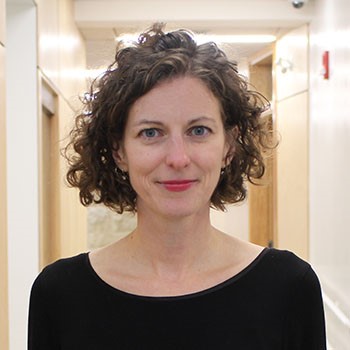 Source: The Reporter
, Communications Associate, Office of the Vice-Principal – Research and Innovation

On September 11, the Consulate General of France in Québec announced that 11 research projects from universities across Quebec have been selected to each receive a grant of $18,300 over the next two years from the Conseil franco-québécois de coopération universitaire (CFQCU) administered Samuel-De Champlain grant program. The program, consisting of a research stream and a training stream, awards grants to research professors from all disciplines to initiate high-potential university collaborations between France and Quebec.

Included among the 2019-2020 recipients, in the research stream, is Erica Moodie, an Associate Professor of Biostatistics in the Department of Epidemiology, Biostatistics, and Occupational Health.

Professor Moodie's research project is focuses on adapting treatments to individuals or groups based on clinical characteristics like sex, blood pressure, or stage of cancer. This approach of adaptive treatment strategies, also known as precision medicine, targets the proper treatment to the right individual, at the right time. Particularly relevant for patients suffering from chronic illnesses where treatment must evolve over time, Professor Moodie uses statistical methods for to optimize therapies for patients suffering from depression, cancer and diabetes.

The Samuel-De Champlain program is funded under the Commission permanente de coopération franco-québécoise (CPCFQ). The objective of the grant program is to contribute to the excellence, development and dissemination of Franco-Quebec academic and scientific cooperation. The projects selected have research and training themes related to the priorities of the French and Quebec governments, which range from artificial intelligence to gender equality.

September 26 2019