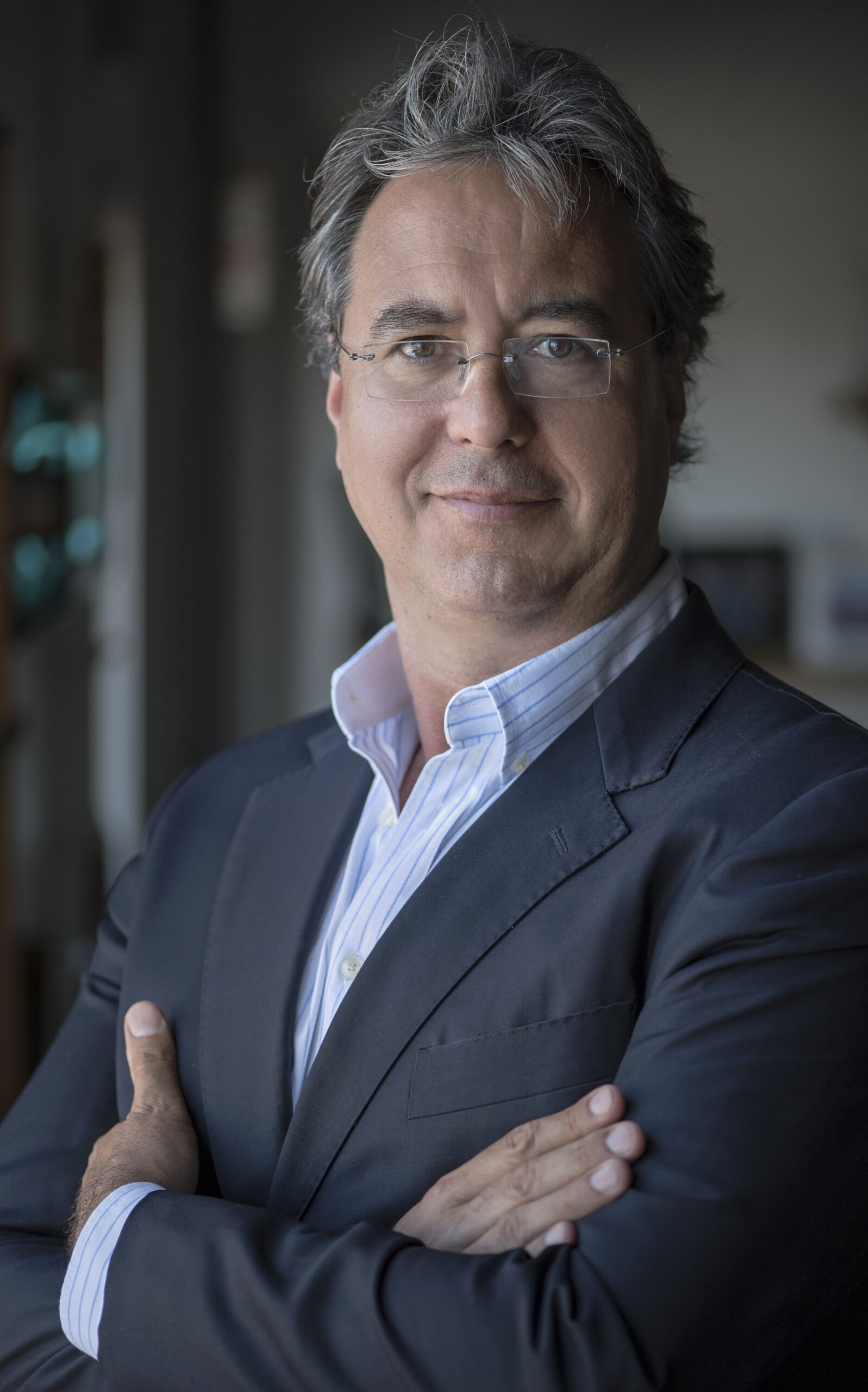 In July 2018 Dr. Mark Ware took a leave of absence from his position as Associate Professor in the Departments of Anesthesia and Family Medicine at McGill University's Faculty of Medicine in order to become the Chief Medical Officer for the Canopy Growth Corporation. On November 7 he returns to McGill where he will deliver the 41st annual Osler Lectureship "100 years of cannabis: a journey from William Osler to the modern era," beginning at 6:00 p.m. in the Charles F. Martin Amphitheatre in the McIntyre Medical Building. Dr. Ware took some time to answer a few questions for us ahead of his lecture.
What drew you to pain as a medical specialty? What do you consider the key changes & challenges in the field's evolution in the last 15 years? 

I was drawn to pain medicine as a young doctor 20 years ago because it was a patient-focused clinical area. Chronic pain patients were stigmatized and poorly served, and pain management approaches were poorly studied, so there were opportunities for me to conduct meaningful clinical research that would make a meaningful difference to patients' lives. Pain medicine is a combination of family medicine, anesthesia, neurology, psychiatry, psychology, philosophy, pharmacology…you get the idea! It requires a dynamic collaboration between patient and physician: active listening to patient narratives, informed decision making, mutual goal setting, and collaboration with a range of professionals in an interdisciplinary setting.

The challenges facing the field now involve determining the evidence for interdisciplinary care programs, including cost-effectiveness studies. There are many non-pharmacological approaches that need to be evaluated, including psychological and physical therapies. There is also a need for rigorous evaluation of so-called complementary approaches. There have been no new pharmacological approaches to chronic pain management in over 20 years, and we need to face the problems caused by prescribing opiates for non-cancer chronic pain.

Why has it taken so long for scientists and physicians to recognize the therapeutic value of cannabis and for policymakers to sanction its medical use? What are some of the benefits it offers to people with pain disorders?
The story of cannabis as a medicine is a long and complex one. Historians and medical ethnographers report that medical use of cannabis has been described for millennia; in the early 1900s Sir William Osler famously wrote that cannabis was the most effective treatment he knew of for migraine. However, research on cannabis was stifled in the 20th century when its use and possession were prohibited under international treaties; access to cannabis products and funding to conduct research was severely limited. In spite of these difficulties, pharmacologists isolated the active cannabinoids THC and CBD in the 1960s and with increased use of recreational cannabis, it did not take long for its potential medical applications to be 'rediscovered' in the 1970s. It took another 20 years to identify the pharmacological targets of cannabinoids, a system of receptors and ligands and enzymes collectively termed the endocannabinoid system (ECS). Today, we recognize that the ECS is an important component of human physiology, and cannabis research has entered a new era of credibility and capability.

Until recently, you've worked largely as a clinician and researcher.  What was it like to enter the political fray, serving as the vice-chair of Canada's marijuana task force?  
My decision to start studying cannabis 20 years ago has led me on an amazing journey, learning about ethics, law, politics, business as well as medicine. I have served on advisory panels for the Canadian government since 2000 and participated in the evolution of medical cannabis regulations over that time, so when the government asked me to serve on the Federal Task Force for Cannabis Legalization and Regulation, it seemed a natural progression but certainly a daunting task! Having spent years working with patients, conducting clinical and epidemiological studies of cannabis, educating health professionals and policymakers, I was aware of the complex attitudes and diverse opinions that exist in Canada about cannabis, which allowed me to bring a balanced perspective to the Task Force. It was remarkable to work with an engaged, smart and hard-working secretariat, seasoned politicians, skilled communications teams and colleagues from law enforcement, legal scholars, policy and social sciences. To help present a report to the Canadian government six months later in December 2016, and to witness a new law based on our report be implemented less than two years later, was a highlight of my career that I could not have imagined 20 years previously.

The day cannabis became available to Canadian for recreational use there were three-block lines in Montreal comprised of adults seeking to get it. What are the benefits and risks of its widespread use as a recreational drug? How are the risks different from those associated with alcohol and tobacco? How do you respond to critics who fear that it will become a "gateway" drug?
The legalization of cannabis for non-medical purposes is not a single moment in time, but a process. The day that the law took effect, the world's eyes were on Canada and there was a feeling of excitement (and euphoria!) as many years of prohibition ended. Such a major change in policy is inevitably fraught with concerns, including ongoing worries about patterns and prevalence of cannabis use, mental health, impairment at work and on the roads, substance abuse risks and other public health concerns. These concerns are based on research focused on the risks of harm rather than possible benefits.  The advent of legalized and regulated cannabis will help us amass epidemiological evidence on cannabis use and benefits, evidence unhampered by the research biases of the past.

Related coverage 
CBC | New UBC pot professor to research potential of cannabis in treating opioid addiction

CTV (CP) | Legalization sparks boom in once-stigmatized field of marijuana research

Fast Company | How Canopy Growth became the jolly green giant of cannabis

November 2, 2018