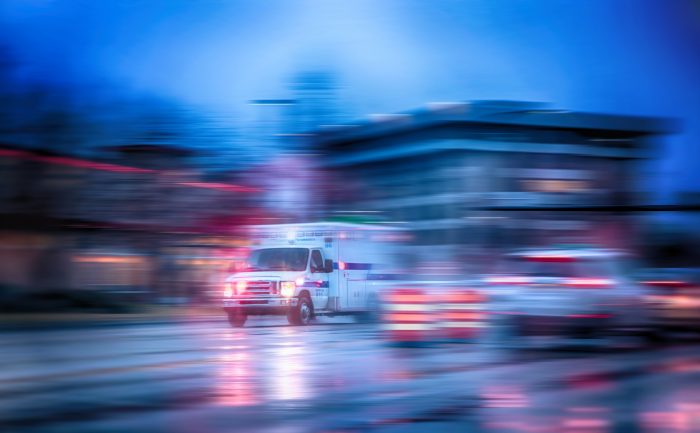 At their meeting in late October, on the recommendation of the McGill University Senate, the Executive Committee of the University's Board of Governors formally approved the establishment of a permanent Department of Emergency Medicine within the Faculty of Medicine, removing the provisional status it carried since its inception in spring 2018.

The designation creates a permanent academic home for adult emergency medicine and its 150 members. "The Department unites efforts from all participating adult Emergency Departments across the McGill academic health network, with the goal of promoting the advancement of the research, innovation and teaching missions, the provision of excellent patient care and the optimization of operations management," says Dr. David Eidelman, Vice-Principal (Health Affairs) and Dean of the Faculty of Medicine. "The Department will reinforce the importance of continued academic excellence in the field and provide oversight for both undergraduate and postgraduate medical education programs. It will enhance opportunities for further growth, collaborations and development of research opportunities and the research mission in general, fostering a research culture across the department."

The second residency program in the world in Emergency Medicine was established at McGill in 1973. Emergency Medicine was recognized as a specialty in the United States in 1979, in Canada in 1982 by the Royal College and in Quebec in 1998. Since 1986, the McGill program has had more graduates than any other program in Canada.

The new department will group all Emergency Medicine-trained physicians under one governance structure and will effectively expand the McGill community while advancing the academic agenda in the field of Emergency Medicine. An academic home for emergency physician clinicians, educators and researchers that creates a critical mass greater than the sum of the parts will consolidate activities that, until now, have been fragmented across two academic departments (Family Medicine and Medicine) and various hospital sites, enhancing the transfer of knowledge and the sharing of best clinical practices.

"The Department of Emergency Medicine will be a place where we can collaborate to design and deliver innovative programs, strengthen our accomplishments, identify new opportunities for collaborative, interdisciplinary research, enhance community outreach and involvement, and increase McGill's national and international profile in Emergency Medicine education and research," says Dr. Marc Afilalo, Chair of the Department of Emergency Medicine.

December 4 2019