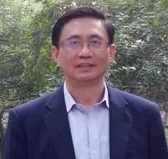 We are pleased to announce that Dr. Zu-Hua Gao has been re-appointed to the position of Chair of the Department of Pathology at McGill University's Faculty of Medicine, a position he has held since 2012, from which time he also served as Pathologist-in-Chief at the McGill University Health Centre (MUHC). During his first term as Chair, Dr. Gao increased the department's research capacity from three to nine research programs and revitalized the graduate program, bringing it from eight to 24 graduate students. During this time Dr. Gao also established an Experimental Pathology Unit in the department, secured funding for clinical fellowship programs and secured endowed funds to support the department's academic activity.

An MD graduate of Qingdao Medical College in China, Dr. Gao earned his master's degree and PhD at Harbin University and Peking Union Medical College, respectively. He then traveled to North America to complete post-doctoral work at Johns Hopkins Hospital and at the University of Western Ontario. Prior to joining McGill in 2012, he was full Professor in the Department of Pathology & Laboratory Medicine and Head of the Division of Anatomical Pathology and Cytopathology at the University of Calgary.

Dr. Gao has authored more than 100 manuscripts in peer-reviewed journals, books and book chapters, including 50 peer-reviewed articles in the past five years in journals including Nature Medicine, Cancer Research, Oncotarget and the Journal of Immunology. He serves as a member on several advisory committees including at St. Mary's Hospital Centre and at the Jewish General Hospital as well as on the editorial board for three journals. During the course of his career Dr. Gao has been recognized with a number of awards including being named "Overseas Distinguished Scholar" by the City of Beijing, China in 2012 as well as receiving the Simone & Morris Fast Award for Oncology from the Research Institute of the MUHC, the Montreal General Hospital Foundation and the Royal Victoria Hospital Foundation that same year.

As Chair of the Department of Pathology at McGill's Faculty of Medicine, Dr. Gao will continue to lead the department in its education and research missions while providing effective mentoring for faculty members at various stages of their careers. He will develop strategic planning and oversee the budget while making recommendations and advising the Dean on academic recruitment, academic appointments, promotion and tenure and will oversee the undergraduate and postgraduate medical programs in the department. Dr. Gao is also expected to continue to develop his own successful research program, which focuses on studying the molecular mechanisms of colorectal cancer liver metastasis, identifying biomarkers and potential therapeutic targets for pancreatic cancer, and immune-mediated liver diseases such as primary biliary cholangitis, autoimmune hepatitis, and transplant rejection.

Please join us in congratulating Dr. Gao on a successful first term and wishing him continued success as he embarks on his second.
Dr. David Eidelman


Vice-Principal (Health Affairs)


Dean of the Faculty of Medicine

Dr. Mara Ludwig


Vice-Dean, Academic Affairs
September 29, 2017