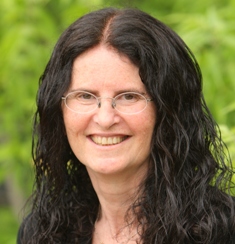 It is our great pleasure to announce the re-appointment of Dr. Yvonne Steinert to the position of Director, Centre for Medical Education, Faculty of Medicine, McGill University.

In this role for the last decade, Dr. Steinert has championed excellence and scholarship across the continuum of health science education with enthusiasm and acumen, positioning McGill as a leader in the field. During her tenure, the profile of the Centre has been raised both nationally and internationally and research productivity has increased, creating a culture of evidence-based medical education and practice.

A life-long advocate for innovation in teaching and learning, Dr. Steinert will build on these successes, setting the Centre's strategic direction for the coming years and continuing to promote it as a primary resource for undergraduate, postgraduate and continuing health sciences education. She will oversee the development of a new Assessment and Evaluation unit that will bring additional rigour to the Faculty's pedagogy. Additionally, she will continue to serve on the Faculty's Deanery Executive and Leadership Council, and advise the Dean's Office on all matters relating to medical education.

Dr. Steinert, who is also a Clinical Psychologist and Professor of Family Medicine, pursued undergraduate studies at both McGill University and Hebrew University. She earned her Master's degree in Applied Psychology and Special Education from the University of Toronto and a PhD in Clinical Psychology from Université de Montréal. Since joining the Faculty in the 1980s, Dr. Steinert has held several leadership positions over the years, including Director of Faculty Development for the Department of Family Medicine and Associate Dean of Faculty Development. She has been Director of the Faculty's Teaching Scholars Program since 1997.

In addition to her current role as Director of the Centre for Medical Education, Dr. Steinert is also the Richard and Sylvia Cruess Chair in Medical Education. She is co-founder of the International Medical Educators Exchange and has served as President of the Canadian Association for Medical Education. A laureate many times both nationally and internationally, Dr. Steinert most recently received the President's Award for Exemplary National Leadership in Medical Education from the Association of Faculties of Medicine of Canada.

Please join us in congratulating Dr. Steinert on this re-appointment and in wishing her success as she continues to raise the bar on the excellence and scholarship in health professionals education.
Dr. David Eidelman


Vice-Principal (Health Affairs)


Dean of the Faculty of Medicine

Dr. Mara Ludwig


Vice-Dean, Academic Affairs