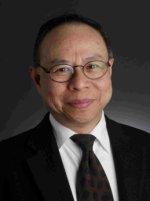 We are pleased to announce the appointment of Dr. Togas Tulandi as Chair of the Department of Obstetrics and Gynecology at the Faculty of Medicine, McGill University, and Chief of the Department of Obstetrics and Gynecology at the McGill University Health Centre (MUHC). Dr Tulandi has led the two departments on an interim basis since 2015.

After obtaining his MD from the University of Indonesia, Dr. Tulandi completed his residency at McGill in obstetrics and gynecology, as well as a fellowship in reproductive endocrinology/infertility. He later pursued an MSc in Health Care Management at the Harvard School of Public Health.

Dr. Tulandi joined McGill's Faculty of Medicine as a Lecturer in 1980 and was made Full Professor in 1991. In 2001, he was named Milton Leong Chair in Reproductive Medicine, the first such chair in Canada. He served as Chief of Obstetrics and Gynecology at the Jewish General Hospital from 2002 to 2010 and is currently Chair of the Specialty Committee in Gynecologic Endocrinology and Infertility at the Royal College of Physicians and Surgeons of Canada, a position he has held since 2012.

Dr. Tulandi has been a pioneer in advanced minimally invasive gynecologic surgery at McGill and in microwave endometrial ablation in North America. His research interests include endoscopic surgery, infertility and endocrinology, fertility preservation in cancer patients, endometriosis and ectopic pregnancy. Dr. Tulandi has received numerous awards over the course of his career including the Award of Excellence in Reproductive Medicine from the Canadian Fertility and Andrology Society in 2002 and the Carl Nimrod Educator Award from the Association of Professors of Obstetrics and Gynecology of Canada in 2008. In 2011 he was the recipient of the Distinguished Surgeon Award from the Society of Reproductive Surgeons.

As Chair of McGill's Department of Obstetrics and Gynecology, Dr. Tulandi will continue to lead the strategic planning, as well as the education and research missions of the Department, while mentoring faculty members. He will make recommendations to the Dean on recruitment, academic appointments, promotion and tenure, as well as oversee the allocation of the departmental budget. He will also represent the department as a member of the Faculty Leadership Commons and at the Clinical Chairs meetings.

As Chief of the Department of Obstetrics and Gynecology, Dr. Tulandi will ensure that the quality of care provided by the Department is of the highest standard. He will further enhance collaboration with external partners to provide the best possible care within the specialty and the McGill academic health network.

We are delighted to welcome Dr. Togas Tulandi into these roles and are confident he will continue to successfully build on the departments' outstanding reputations.
Dr. David Eidelman


Vice-Principal (Health Affairs)


Dean of the Faculty of Medicine

Ms. Martine Alfonso


Interim President and Executive Director


McGill University Health Centre
***

March 13, 2017