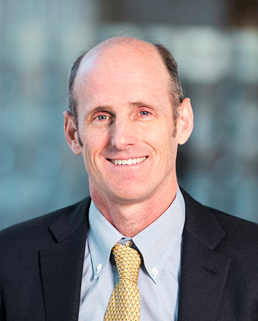 We are delighted to announce the appointment of Dr. Timothy Evans as the Inaugural Director and Associate Dean of the School of Population and Global Health (SPGH) in the Faculty of Medicine, McGill University, and Associate Vice-Principal (Global Policy and Innovation).

The SPGH, established in 2016, is an interdisciplinary institution that fosters high-impact research, education and service in population and global health. It combines the Faculty's Department of Epidemiology, Biostatistics and Occupational Health, the Institute for Health and Social Policy, the Biomedical Ethics Unit, and the McGill Global Health Programs. The School will build on the strengths of these units together with the Faculty of Medicine at-large and the wider university community to advance McGill's contributions to population and global health.

Dr. Evans will visit McGill on May 30 to deliver the 2019 Victor Dzau and Ruth Cooper-Dzau Distinguished Lecture in Global and Population Health, and will begin his appointment formally as of September 2019. Until his arrival, Dr. Robert Platt, Professor in the Departments of Pediatrics and Epidemiology, Biostatistics and Occupational Health and Albert Boehringer (1st) Chair in Pharmacoepidemiology, has accepted to serve as Interim Director. Dr. Platt will work in close collaboration with Dr. Evans to lay the groundwork for the School. We thank Dr. Platt for his help in facilitating this transition.

After pursuing a D. Phil in Agricultural Economics at the University of Oxford as a Rhodes Scholar, Dr. Evans returned to Canada and obtained his MD from McMaster University in 1992. He then completed his residency in internal medicine at Brigham and Women's Hospital in Boston while pursuing post-doctoral training at the Center for Population and Development Studies at Harvard University.

For the past 20 years, Dr. Evans has led a distinguished career working tirelessly to promote more equitable opportunities amongst the global poor for better health and access to quality health care. A pioneer in the field of global health research and policy, Dr. Evans has devoted much of his career to advancing health equity as a fundamental value driving innovation and collaboration. He is renowned for his outside-the-box problem solving in a field that requires both diplomacy and determination.

Dr. Evans is currently the Senior Director of the Health, Nutrition and Population (HNP) Global Practice at the World Bank Group. Over the last six years, he has re-oriented its multi-billion dollar investments in low- and middle-income countries around the pursuit of Universal Health Coverage. Flagship initiatives during his tenure have included establishing a Global Financing Facility (GFF) to eliminate preventable maternal and child mortality, inaugurating the first-ever insurance for pandemics in the wake of the Ebola outbreak in West Africa (PEF) and catalyzing efforts to measure primary care performance (PHCPI).

From 2010 to 2013, Dr. Evans was based in Dhaka, Bangladesh, where he was Dean of the BRAC James P. Grant School of Public Health and Senior Advisor to the BRAC Health Program. During his mandate, Dr. Evans led reforms to improve access to, and quality of, public health education, established a community-based midwifery training program and founded research centres of excellence focused on Universal Health Coverage and Urban Equity in Health. Dr. Evans has held other high-profile global health positions, including Assistant Director General of the World Health Organization (WHO) from 2003 to 2010, and Director of the Health Equity Theme at The Rockefeller Foundation from 1997 to 2003.

Throughout his career, Dr. Evans' guiding passion has been to harness knowledge and innovation to improve global health, drawing on the global commons and by fostering joint learning. This has manifested itself in many ways, including: stewarding a formative Global Health Equity Initiative to draw overdue attention to inequities in health; incubating virtual R+D partnerships for new drugs and vaccines for neglected diseases such as tuberculosis; initiating an Independent Commission on the Social Determinants of Health; writing a ground-breaking World Health Report on the global health workforce crisis; and establishing a global symposium process to advance health systems research now known as Health Systems Global.

Dr. Evans has helped launch numerous global health partnerships. He was a founding board member of Gavi (Global Alliance for Vaccines and Immunisation) and the Coalition for Epidemic Preparedness and Innovation (CEPI), the Chair of icddr,b, an international population health research centre in Bangladesh, and a Commissioner for the Lancet Commission on Health Professionals for the 21st Century, to name just a few. His research and scholarship in the field of global health has been widely published in leading peer-reviewed journals ranging from CMAJ to The Lancet.

Drawing on his varied expertise and experience, Dr. Evans will lead the School in its mandate to nurture the development of world-class – and ground-breaking – research, novel educational programs, and scholarly innovations that address pressing and prospective population and global health challenges. Building on the existing strengths of the various units housed within the SPGH, Dr. Evans will foster a cutting-edge and collaborative environment that will help the School to establish itself as a world leader in the decades to come. Dr. Evans will develop strong multidisciplinary collaborations not only between the School and colleagues within the Faculty of Medicine, but across McGill faculties and with provincial, national and international partners. The impetus will be to develop and disseminate knowledge and know-how for effective interventions and policies to prevent, protect and enhance the health and well-being of individuals and populations in Quebec, Canada and globally with a particular focus on those with the greatest unmet needs.

Dr. Evans will oversee more than 65 ranked academic staff and over 175 Associate and Adjunct faculty members within a dozen academic programs from a wide range of disciplines including epidemiology, biostatistics, global health, occupational and environmental health, ethics, and health policy. The School is comprised of approximately 235 undergraduate and 300 graduate students in close to 75 different graduate courses, as well as a medical residency program in public health and preventive medicine.

We take this opportunity to welcome Dr. Evans to McGill and to the Faculty of Medicine. Please join us in congratulating him on his new role and wishing him the greatest success.

Dr. David Eidelman
Vice-Principal (Health Affairs)

Dean of the Faculty of Medicine

Dr. Lesley Fellows
Vice-Dean, Academic Affairs

May 1, 2019