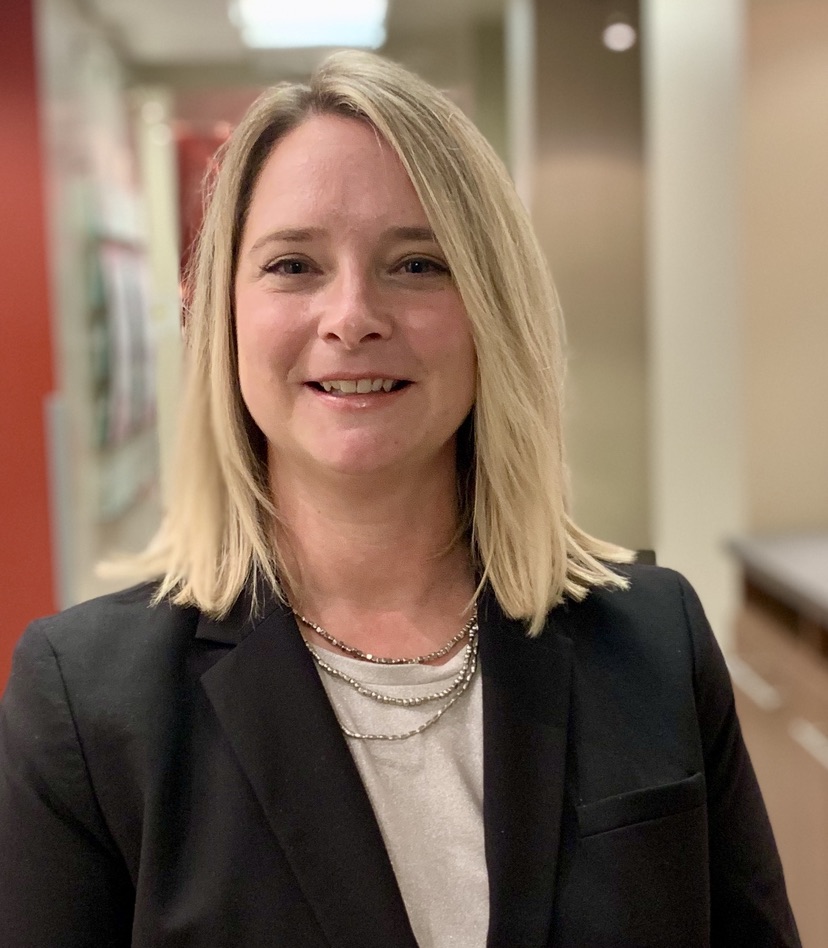 Dr. Tamara Carver is excited about the future for health sciences education. As the inaugural Director of the Office of Education Technology and E-Learning Collaboration for Health (Ed-TECH) for the Faculty of Medicine and Health Sciences and Assistant Professor at the Institute of Health Sciences Education (IHSE), she has experienced a "practice what you preach" moment in taking on these new roles.

"Since starting last August, I've been to my office only a handful of times," Dr. Carver says. "Almost everything we do has been online and it mirrors one of the most interesting and important lessons we can take away from the past year: online learning is here to stay, and the opportunities are endless."
As Director of the Office of Ed-TECH, Dr. Carver is based at the Steinberg Centre for Simulation and Interactive Learning—known informally as the SIM Centre—and serves as the academic lead to build innovative and effective strategies to support technology-enhanced learning and teaching in the Faculty.
One of her many responsibilities is to oversee development of the Dementia Education Program online curriculum that will support and educate family/friend caregivers, formal caregivers, healthcare professionals, medical students and other professionals who work with people with dementia.
Dr. Carver's academic home is the IHSE, where she teaches graduate students and medical students, and will be conducting evidence-based research activities.
"I'm just blown away by the research being done at the Institute, and I am really excited about future possibilities for an education technology research program and what we'll be able to study from the work my office at the SIM Centre will be doing. I'm confident we'll answer some really important questions."
A new opportunity


When Dr. Carver started university, she might have been surprised to get a glimpse of where her future career was headed. After completing her Bachelor's and Master's degrees at Concordia, where she majored in clinical exercise physiology, she went on to earn a PhD in Education from McGill in 2014.
While researching options for a postdoctoral fellowship, she met Dr. Gillian Bartlett, then Graduate Programs and Research Director in the Department of Family Medicine at McGill, who invited her to work on a project. It was a turning point of sorts and set Dr. Carver on a new path towards the field of online learning.
When Dr. Carver embarked on the project, she turned to McGill's Teaching and Learning Services (TLS) for support and training on education technology. She would apply her newfound knowledge of active learning principles and innovative uses of technology to develop Family Medicine's first blended and online graduate courses.
Dr. Carver eventually became Assistant Professor and Education Lead in the Department and played an important role in creating the Family Medicine Innovations in Learning (FMIL) program in 2017, the same year she became a certified instructional designer.
Online learning: a pandemic necessity


Dr. Carver says the past year has seen a sea-change in people's attitudes to online learning. "In my experience, there was often some degree of resistance for any number of reasons, but the pandemic, of course, changed all that." Working in Family Medicine when the pandemic started, she and her team moved quickly to help faculty members shift to remote learning.
"It broke down some of the barriers to online learning because everyone needed to use it," she notes. "In a way, it allowed a lot more people to see the incredible possibilities of online learning."
Two homes: SIM Centre and the IHSE


At the SIM Centre, Dr. Carver is still in start-up mode as she builds a brand-new office and support system. She meets regularly with the Centre's other Directors in Research, Innovation, Education and Operations, which gives her a constant overview of what's happening. The SIM Centre serves the entire Faculty of Medicine and Health Sciences and the primary question this past year has been how to do much of this work remotely.
Dr. Carver has been meeting virtually with many people across departments and programs in the Faculty to gain an understanding of what they are doing with education technology and online learning, what they would like to do in the future, and how her office can support them.
"I see this as a type of environmental scan, and it will provide the information my office needs to develop a strategic plan and establish priorities," she says. She feels it will allow her office to be a centralized hub to bring people together who can benefit from each other's work. She also has an idea to develop a 'festival' of sorts.
"We'll be calling it the TALK Exchange – Teaching And Learning Knowledge Exchange," she explains. "It'll be fun and informative, and my hope is that people will connect and realize they have similar needs and can work together."
Due to the pandemic, she hasn't yet spent time with her colleagues on site at the IHSE, but she already feels a strong sense of community there.
"The Institute members take part in virtual meetings every Thursday, which are so valuable," she says. "There's a regular flow of new topics and ideas and I can't wait to meet these incredible people in person."
By Maureen McCarthy

April 21st, 2021