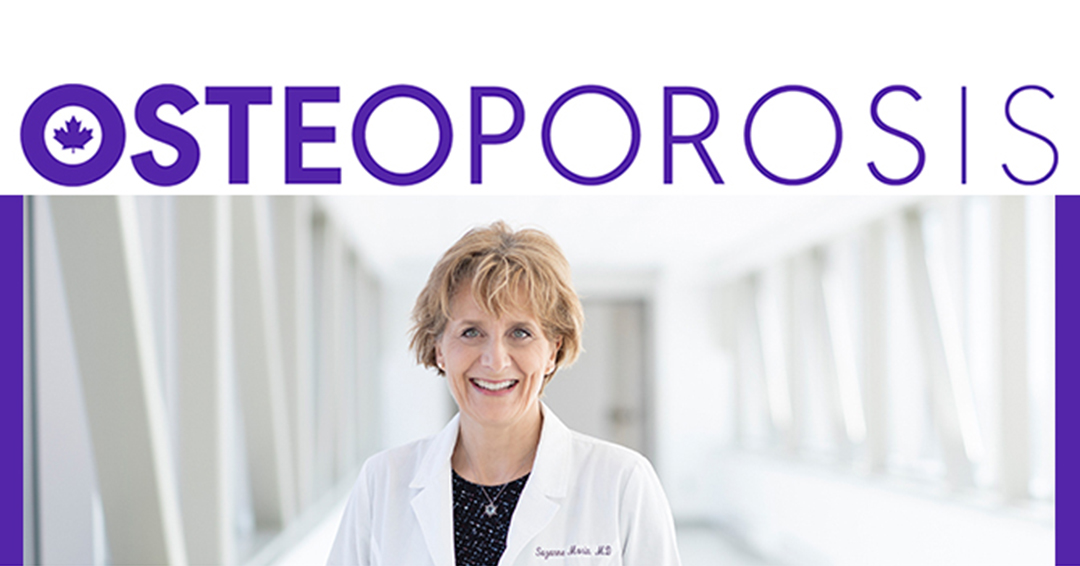 Osteoporosis Canada recognizes the RI-MUHC researcher as "a champion of the osteoporosis cause"
Suzanne Morin, MD, has been presented with the Lifetime Achievement Award from Osteoporosis Canada.
A scientist in the Metabolic Disorders and Complications (MeDiC) Program at the RI-MUHC and Associate Professor, Department of Medicine, Faculty of Medicine and Health Sciences, McGill University , Dr. Morin received the award for showing remarkable determination, resilience, and dedication in championing the osteoporosis cause, and for tirelessly donating her expertise, efforts and enthusiasm to advance osteoporotic care.
Dr. Morin has been involved with Osteoporosis Canada for many years. She has served on and led numerous committees, including the executive committee, the clinical guidelines committee, the fracture risk assessment working group, and the Board of Directors. Dr. Morin has already received awards for her work in osteoporosis care and research, including the Lindy Fraser Memorial Award for contributions to osteoporosis education and research in 2009, the Osteoporosis Canada Eleanor Mills Inspiration Award in 2021, and the Volunteer of Distinction award in 2023.
"Suzanne Morin is a champion of the osteoporosis cause, she has proven a catalyst for action," says Kerry Grady, Senior Manager of Scientific and Clinical Programs at Osteoporosis Canada. "Further, Suzanne is seen as an inspiring, positive role model who leads by example, and provides hope, encouragement and support to all."
Congratulations to Dr. Morin on this award!