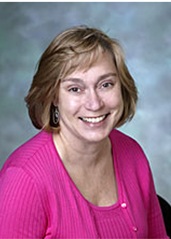 McGill Faculty members Dr. Susan J. Bartlett, Martha de Francisco and Brigitte Vachon have been named three of the 13 laureates of the Women of Distinction Awards as announced on May 5, by the YWCA Montreal. De Francisco was the winner in the Arts and Culture category, while Bartlett won in Education and Vachon won in the Science and Technology category. Now in its 22nd year, the Women of Distinction Awards serve to highlight women's outstanding contributions, provide inspiring role models, promote women's leadership and recognize commitment. Over 240 women have received the award to date.

The announcement was made by Anne Mezei, President of the Women's Y Foundation, and Louise Poirier, President of YWCA Montreal. The 13 exceptional winners will be officially honoured at a ceremony to be held on Sept. 29, at the Palais des congrès de Montréal.

Susan Bartlett
 is a professor in the Faculty of Medicine. A major focus of her research is the influence on psychosocial factors and health behaviors on outcomes across chronic diseases (asthma, COPD and arthritis), measurement of patient centered outcomes and enhancing communication between providers and patients.
Congratulations Dr. Bartlett!

Click here for more.
May 7, 2015