INTERNAL NOTICE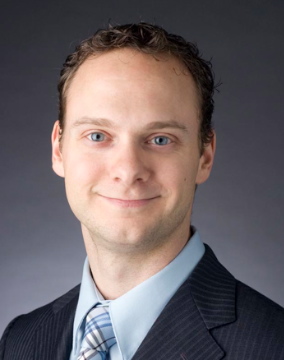 I am pleased to announce the appointment of Dr. Simon Bergman to the role of Assistant Dean of Accreditation, Undergraduate Medical Education (UGME), Faculty of Medicine, McGill University. Dr. Bergman replaces Dr. Douglass Dalton who held the post since December 2015. I would like to thank Dr. Dalton for his contribution to the UGME program, where he was responsible for coordination of the accreditation process, a role which evolved significantly in the past couple of years to reflect the expanding scope of work done by the accrediting bodies.
Dr. Bergman, who is an Associate Professor of Surgery and Director of Undergraduate Surgical Education at McGill, will oversee the MDCM accreditation process following the guidelines published by the Committee on the Accreditation of Canadian Medical Schools (CACMS). His responsibilities will include maintaining checklists for each element under the 12 standards, organizing the interim review survey, and preparing for the full CACMS accreditation survey that occurs on an eight-year cycle. Dr. Bergman will ensure the ongoing monitoring of the MDCM Program's compliance with accreditation standards, and advise stakeholders on recommended actions for all elements not in full compliance. Dr. Bergman will also work in close collaboration with the Office of Accreditation and Education Quality Improvement (OAEQI) at the Faculty of Medicine.
The CACMS and the Association of Faculties of Medicine of Canada (AFMC) have established the role of Faculty Undergraduate Education Lead (FUAL), which is present at all Canadian medical schools. Dr. Bergman will act as FUAL for McGill, and interface on a regular basis with FUALs from across Canada, all of whom are expected to participate as external reviewers in the interim review site visits of Canadian medical schools.
Dr. Bergman received his MDCM and MSc (Experimental Surgery) from McGill, and did postgraduate training at both McGill and Ohio State University. He is a surgeon at the Jewish General Hospital and is also a clinician-researcher at the Lady Davis Institute for Medical Research. His areas of interest include the impact of surgery on older persons and the optimization of surgical recovery in the elderly. Since 2012, he has served as Site Director for both Surgery Clerkship and Introduction to Clinical Medicine at the Jewish General Hospital. He is also Chair of the McGill Surgical Undergraduate Education Committee.
Dr. Bergman has taught numerous undergraduate and postgraduate courses, and has co-authored more than 40 peer-reviewed articles. He has twice been recognized for his teaching at McGill, receiving the 2012 Postgraduate Education Teaching Excellence Award from the Department of Surgery and being named to the 2015 Faculty Honour List for Educational Excellence, Faculty of Medicine.
Please join me in welcoming Dr. Bergman to his new role and in wishing him every success in the UGME Office.
Dr. David Eidelman


Vice-Principal (Health Affairs)


Dean of the Faculty of Medicine
May 1 2020