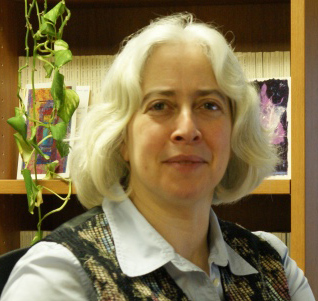 McGill University's Faculty of Medicine unveiled a new strategic research plan (SRP) for the Faculty in 2014, which was subsequently updated in 2017 as part of the strategic planning exercise known as Project Renaissance. Dr. Shari Baum, who recently assumed the role of Vice-Dean, Life Sciences, played an important role in the development of the most recent version of the plan. Dr. Baum recently took the time to answer some questions for us about the plan's current state, the strategic direction of the Faculty when it comes to research and how this plan impacts our many exceptional researchers.
The Faculty unveiled its new SRP in 2014. Why was there a need to revisit this plan a couple of years later and why does the plan need to continue to evolve?

The Faculty's Strategic Research Plan (SRP) was always intended to be a 'living' document.  We wanted to ensure that we could respond in a nimble fashion to emerging areas of strategic importance, as well as to continually evaluate progress with respect to our original objectives and foci of strategic investment.  After about two and a half years, we decided to re-examine our priorities and the timing fit well with Dean Eidelman's Project Renaissance.

What was the rationale behind selecting the new elements to the plan?
In order to consider new areas of strategic importance in research, we put together a committee with broad representation from the various research domains represented by members of the Faculty.  We also solicited input from research leaders concerning emerging areas of importance and areas in which we needed to invest.  After reviewing the submissions we received, we selected those that the committee and the research leadership of the Faculty believed would not only build on our strengths but also take us in innovative directions that are at the forefront of the field in biomedical sciences.

What are some of the major challenges in the research world today that our researchers face and how does the SRP help address these? 
Our SRP targets some of the most pressing challenges.  McGill has historically had a strength in neuroscience, as evidenced by the CFREF award entitled "Healthy Brains, Healthy Lives." Understanding the brain and both developmental disorders and degenerative diseases thereof is surely one of the biggest challenges for researchers.  We are not only trying to tackle some of the diseases that have major impact on people's lives, but also trying to fundamentally understand how humans function.

Other major areas that represent the biggest challenges to the health of the population include cancer and infectious diseases.  By investing in stem cell research and regenerative medicine research, we aim to develop novel approaches to treatment for a range of such diseases.

With an increase in research in genomics and in imaging at various scales, the amount of data being generated is enormous.  To ensure that we are at the forefront of state-of-the-art methods of analysis of these large data sets, we chose to invest in computational medicine as well.  The approaches being developed will be applicable in a range of research fields and will help us to ensure that our work is translated from the lab bench to clinical applications.

What are some of the opportunities the SRP create for the Faculty of Medicine's researcher community?
By identifying the Faculty's research priorities, we are able to focus our investments and support innovative ideas in these areas of strategic importance.  Research projects that are aligned with the SRP may be eligible for modest amounts of financial support and may be directed to external funding opportunities that require institutional support.  Having identifiable research priorities in areas of particular strength within the Faculty also opens up the possibility of philanthropic investments, as we communicate more with external partners and the community concerning our strategic priorities.

Are there examples of how patients and/or society at large will see benefits from this exercise and from our having an up to date SRP?

As mentioned earlier, we are confident that by bringing together a critical mass of investigators focused on strategic priorities, we will be able to develop innovative approaches to diagnosis and treatment of a range of diseases, as well as make significant advances in fundamental knowledge that are the crucial underpinnings of clinical innovation in healthcare.

How do we ensure that McGill remains relevant on the international scene, and what role does the SRP play in that?

Many (probably most) of the investigators in the Faculty already participate in international collaborations and partnerships, which are critical to advances in the globalized world of science.  Nonetheless, by articulating specific strategic priorities, we identify to our collaborators and the world at large the areas in which we excel, in which we plan to expand, and for which we are seeking international research and industry partnerships.  That's not to say that areas that are not explicitly mentioned in the SRP are not also relevant on the international scene, but the areas we have identified demonstrate to the external world where we are currently investing; that may permit partnerships on a different scale from those of individual labs or research groups.

April 26, 2019